20 young people provided with assets to start their small businesses under the "Mobile Coffee Houses" project
27.02.23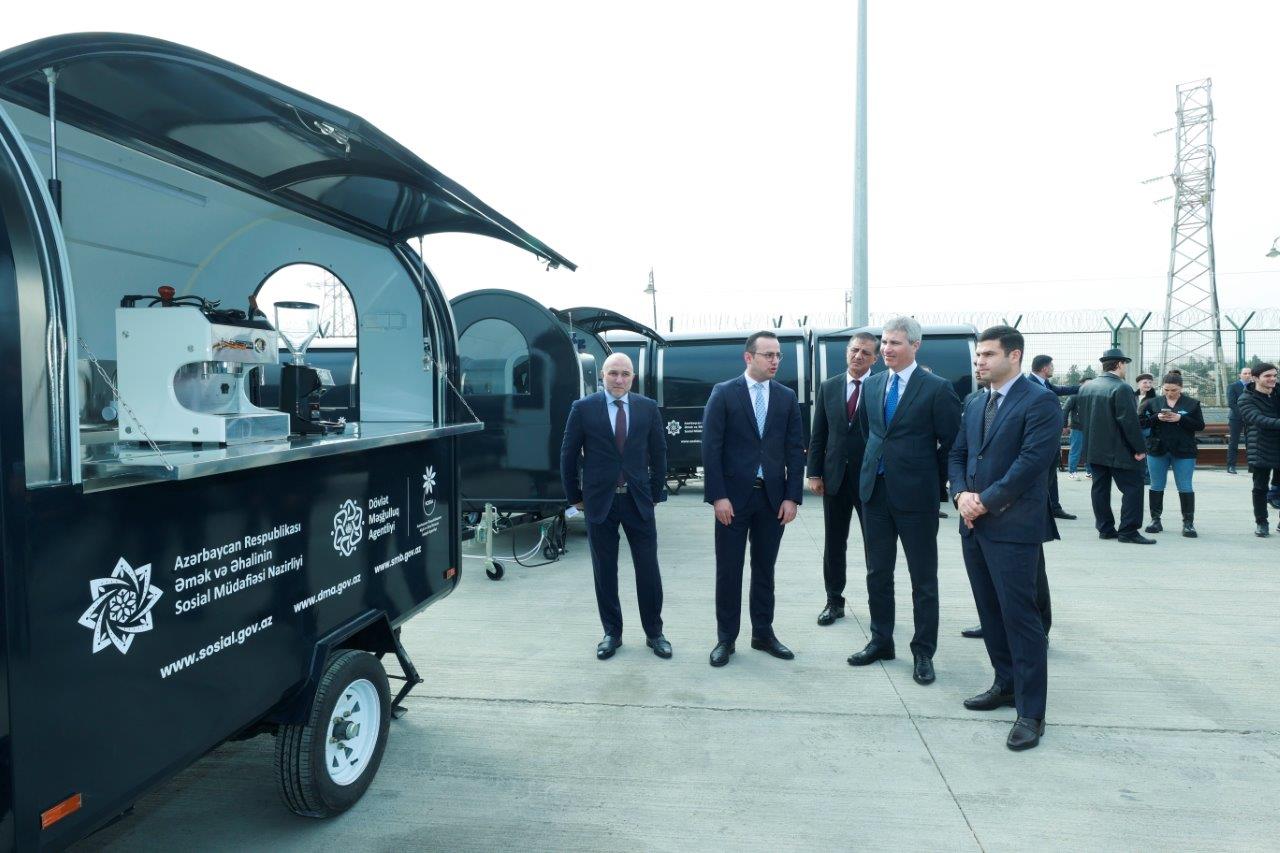 Assets were presented to the stakeholders of the "Mobile coffee houses" project, implemented with the joint support of the Small and Medium Business Development Agency (KOBİA) and the State Employment Agency under the Ministry of Labor and Social Protection of the Population.
Within the scope of the project, 20 unemployed people under the age of 35 who are interested in working in the field of baristas in Baku city and Absheron district were provided with the relevant equipment to start their small business in the mobile coffee sales. They were provided with a coffee trailer, a coffee machine and a coffee grinder pursuant to the project aimed at supporting the self-employment program.
Mustafa Abbasbeyli, the Chairman of the Board of the State Employment Agency, Orkhan Mammadov, the Chairman of the Board of KOBİA, project stakeholders and other guests took part in the equipment presentation event.
It was stated that the fields of activity of the self-employment program are expanding with the help of new projects. The "Mobile coffee houses" project also shapes a new direction of self-employment and seeks to encourage young people, who are willing to work in this field, to access small business in the same direction. When selecting the project actors, priority was attached to people from socially vulnerable groups and are those experienced in the barista field. In cooperation with "Lavazza Azerbaijan", vocational trainings were organized for the beneficiaries and business trainings were organized by KOBİA. It was also ensured that the areas for mobile coffee sales activities of these young people were determined and special permits were obtained.
Powered by Froala Editor