A MoU signed between KOBİA and relevant institutions of Morocco
15.11.23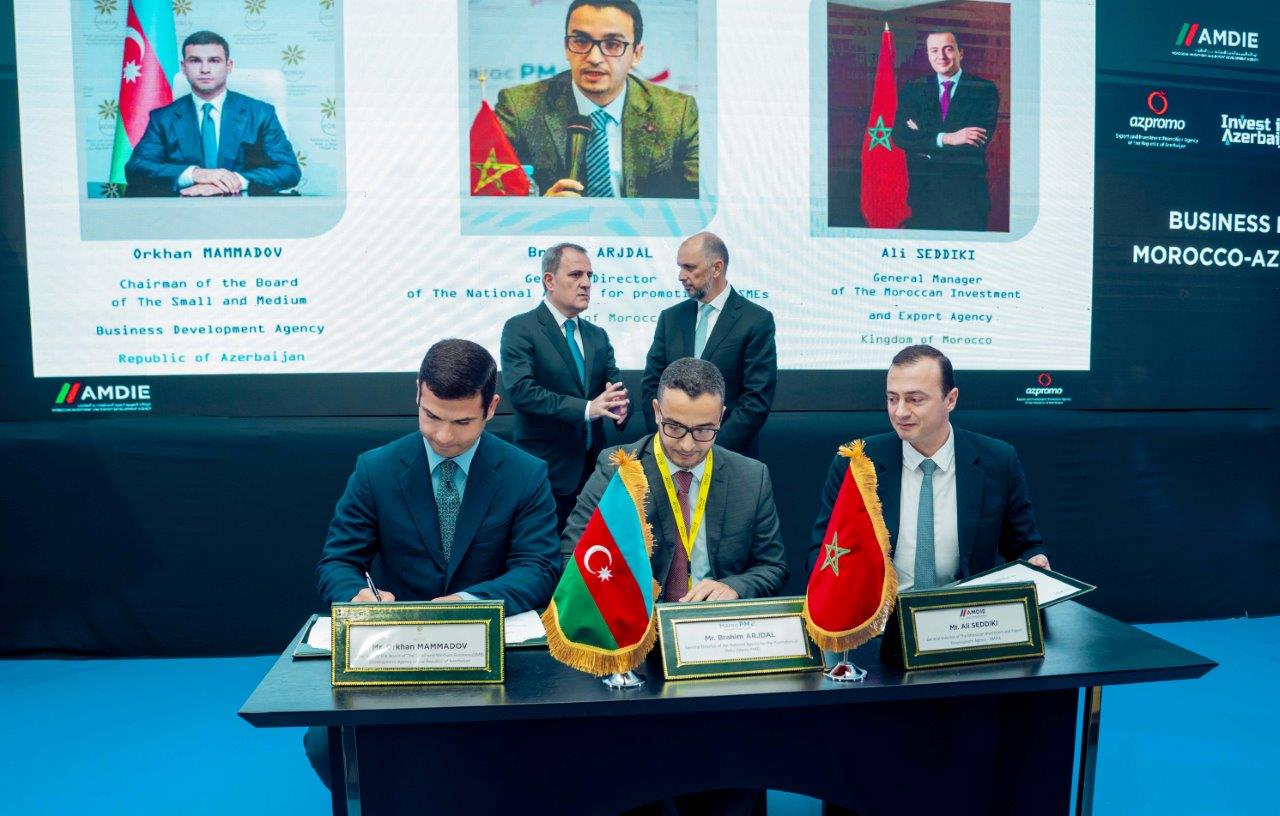 The document signed between KOBİA and the relevant institutions of Morocco stipulates the execution of various measures to stimulate trade and investment cooperation between SMBs of Azerbaijan and Morocco.
An Azerbaijani-Moroccan business forum was held in Rabat, the capital of the Kingdom of Morocco, with the attendance of officials and businesspersons from various sectors of the economy.
At the forum, Orkhan Mammadov, Chairman of the Board of the Small and Medium Business Development Agency (KOBİA) conveyed information on the activities of the Agency, the Agency's support for the implementation of joint projects with the involvement of local and foreign businesspersons, and expressed his insights on the prospects of expanding relations between the business circles of both countries.
As part of the event, a Memorandum of Understanding (MoU) on cooperation was signed between KOBİA, the National Agency for the Promotion of Small and Medium Enterprises of the Kingdom of Morocco ("Maroc PME") and the Moroccan Investment and Export Development Agency (AMDIE). The document was signed by Orkhan Mammadov, Chairman of Board of KOBİA, Brahim Arjdal, General Manager of Maroc PME, and Ali Seddiki, General Director of AMDIE. The MoU envisages information on innovations to this sense, support of SMBs and start-ups, services provided exchange of expertise in the entrepreneurship development, support for the establishment of relations between SMBs, organization of mutual promotion events and business missions, all with the aim of fostering cooperation between Azerbaijani and Moroccan SMBs in trade and investment.
Powered by Froala Editor