Aghsu-Kurdamir SMB Development Center to support creating new enterprises
04.10.21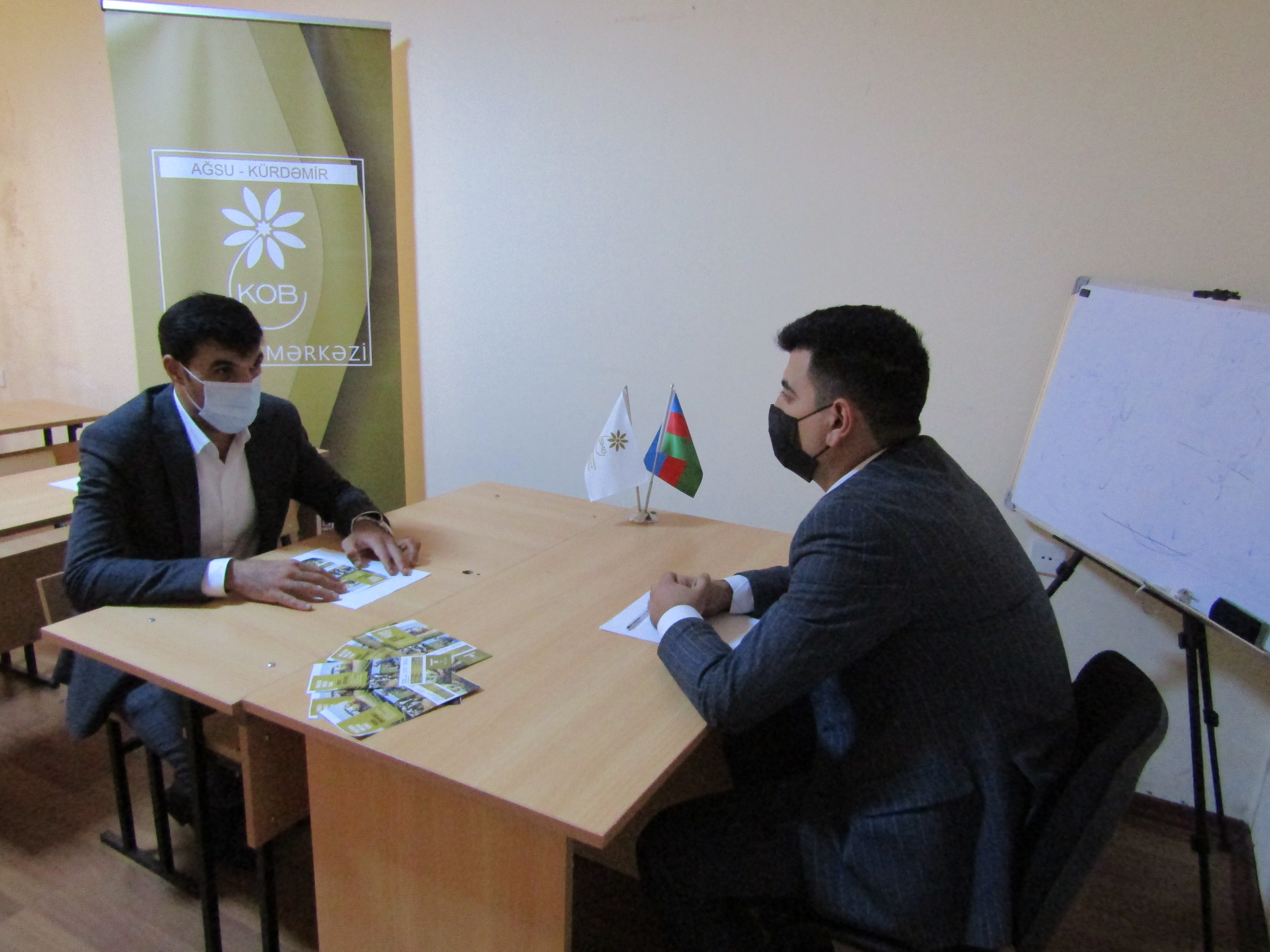 The Small and Medium Business Development Agency (SMBDA) continues to support creating new businesses in various sectors.
The SMBDA's Agsu-Kurdamir SMB Development Center (SMBDC) provided support in the establishment of three new business entities in the fields of beekeeping, livestock, and services in the Kurdamir region. The SMB Development Center's experts provide business entities with support in starting a business, prepare and submit monthly, quarterly, and annual tax reports, advise them on payments to the SSPF, the rules for obtaining and using "Asan imza", and registration as an individual entrepreneur.
Those wishing to open their own business may apply to the SMBDC for consulting services. Note that all services provided by SMBDC are free of charge.
Powered by Froala Editor