Ambassador of Colombia to our country visited SMBDA
05.07.21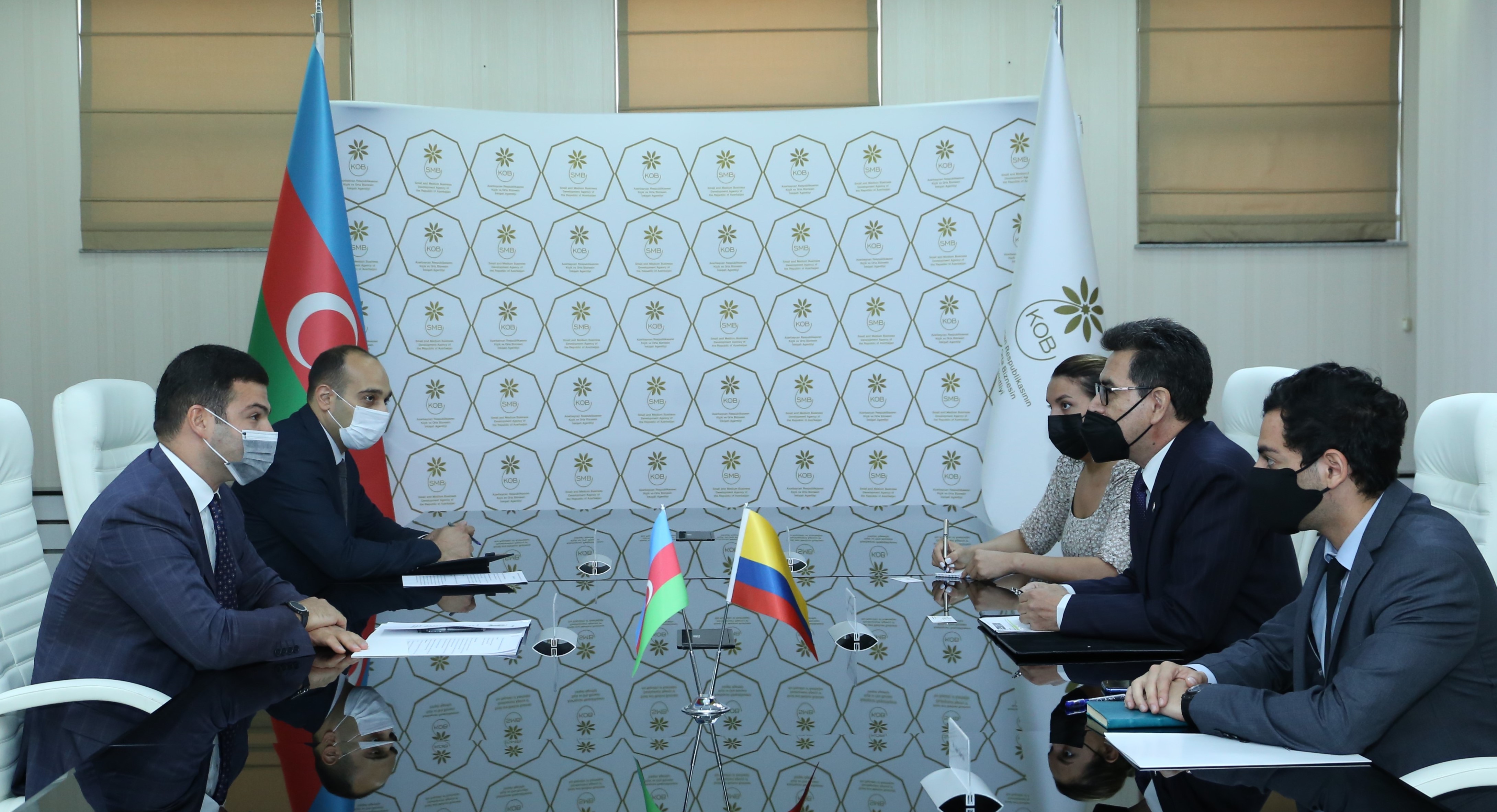 Ambassador of the Republic of Colombia to our country Luis Antonio Dimate Cardenas visited the Small and Medium Business Development Agency (SMBDA).
At the meeting with the Chairman of the Agency's Board Orkhan Mammadov, information was provided on the SMBDA activity, support and services rendered to micro, small, and medium businesses in our country, and the parties exchanged views on establishing ties and collaboration with Colombian organizations operating in the field of SMBs. It was also noted that foreign investors wishing to build a business in Azerbaijan or create a joint venture with local entrepreneurs may apply to the Agency for support in doing business.
Ambassador Luis Antonio Dimate Cardenas stressed the importance of collaboration in the SMB sector and stated that he would support the establishment of ties between the Agency and relevant Colombian organizations.
Powered by Froala Editor