An online awareness event will be held on agrarian support mechanisms
30.10.19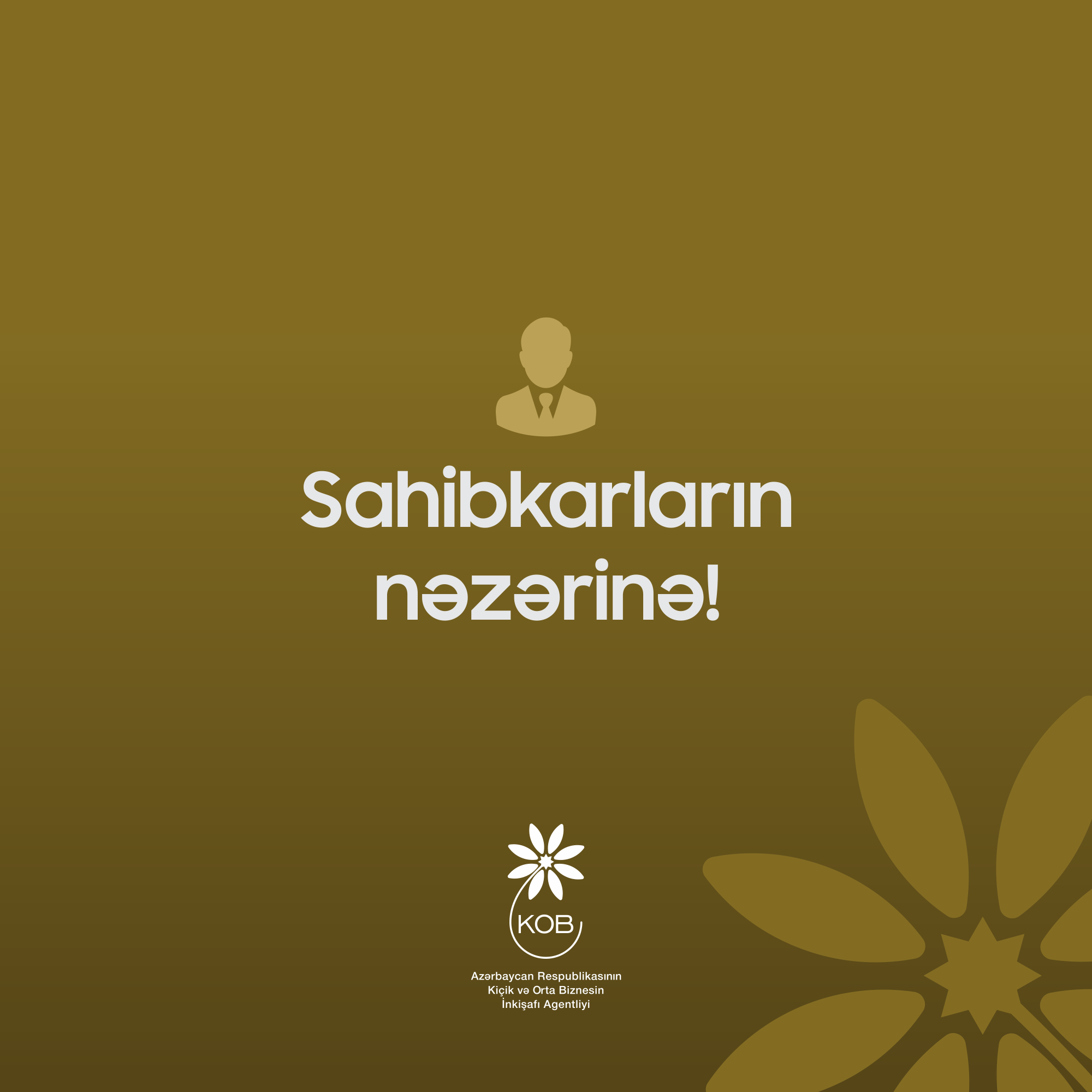 A number of state support mechanisms are applied for micro, small, and medium businesses operating in the agricultural sector - leasing agricultural machinery and pedigree animals, selling off agricultural fertilizers, bio humus, and pesticides to agricultural producers, organizing trade fairs for agricultural products, issuing preferential loans, etc. From January 1, 2020, subsidies will be provided to farmers under new rules.
The next online awareness event, organized by the Small and Medium Business Development Agency of the Republic of Azerbaijan (SMB) and supported by the Azerbaijan State University of Economics, will be dedicated to new subsidy rules that will be applied in the agrarian sector and mechanisms of state support for SMBs operating in the agricultural sector.
The online event, which will be held on November 6 at 11.00, will inform micro, small and medium businesses in the agricultural sector, and specialists of the Ministry of Agriculture will answer their questions.
The online event can be accessed from any part of the country using a computer, tablet and mobile phone with internet access (password 711809561):
- To access directly from your computer, use the link https://zoom.us/j/711809561;
- Download Zoom Cloud Meetings App from the "App Store" and "Google Play" via iPhone and Android.
The agency will provide all kinds of support to entrepreneurs willing to join the event online via SMB Friends operating in 16 cities and regions of the country.
In case of any questions about joining an online awareness event, please contact SMB (055 525 30 30, Adil Ahmadov).
Powered by Froala Editor