Azerbaijan's SME Development Agency, UNDP discuss prospects for cooperation
15.07.19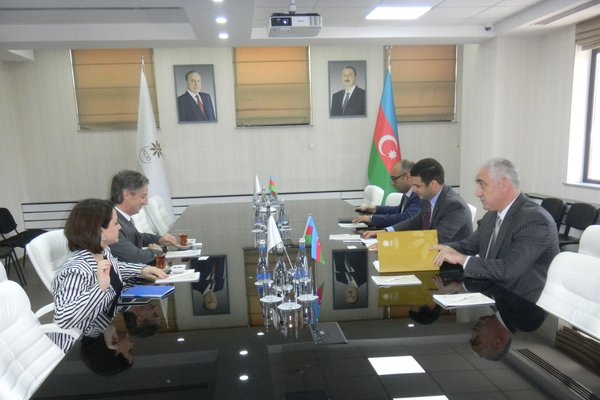 A meeting with UNDP Resident Representative in Azerbaijan Alessandro Fracassetti was held at Agency for the Development of Small and Medium-sized Enterprises (SMEs) of Azerbaijan.
During the meeting, the Chairman of the Board of the SMEs Development Agency Orkhan Mammadov provided information on the activities of the Agency for the development of micro-, small- and medium-sized enterprises, improvement of the business environment in the country, creation new business opportunities for entrepreneurs, the expansion of their access to various support mechanisms, and participation in programs and strategic initiatives implemented through public and private partnerships.
In turn, Fracassetti spoke about the projects implemented by UNDP at the international level and in Azerbaijan, and noted the importance of the role of the private sector in the implementation of the Sustainable Development Goals.
Fracassetti added that UNDP is interested in the implementation of joint projects in the areas of the Agency's expertise, particularly in the area of improving the skills and knowledge of entrepreneurs, expanding opportunities for getting involved in business for young people, women and disabled people in the regions of Azerbaijan.
Powered by Froala Editor