"Baku SMB House" provides labor and employment services
25.01.23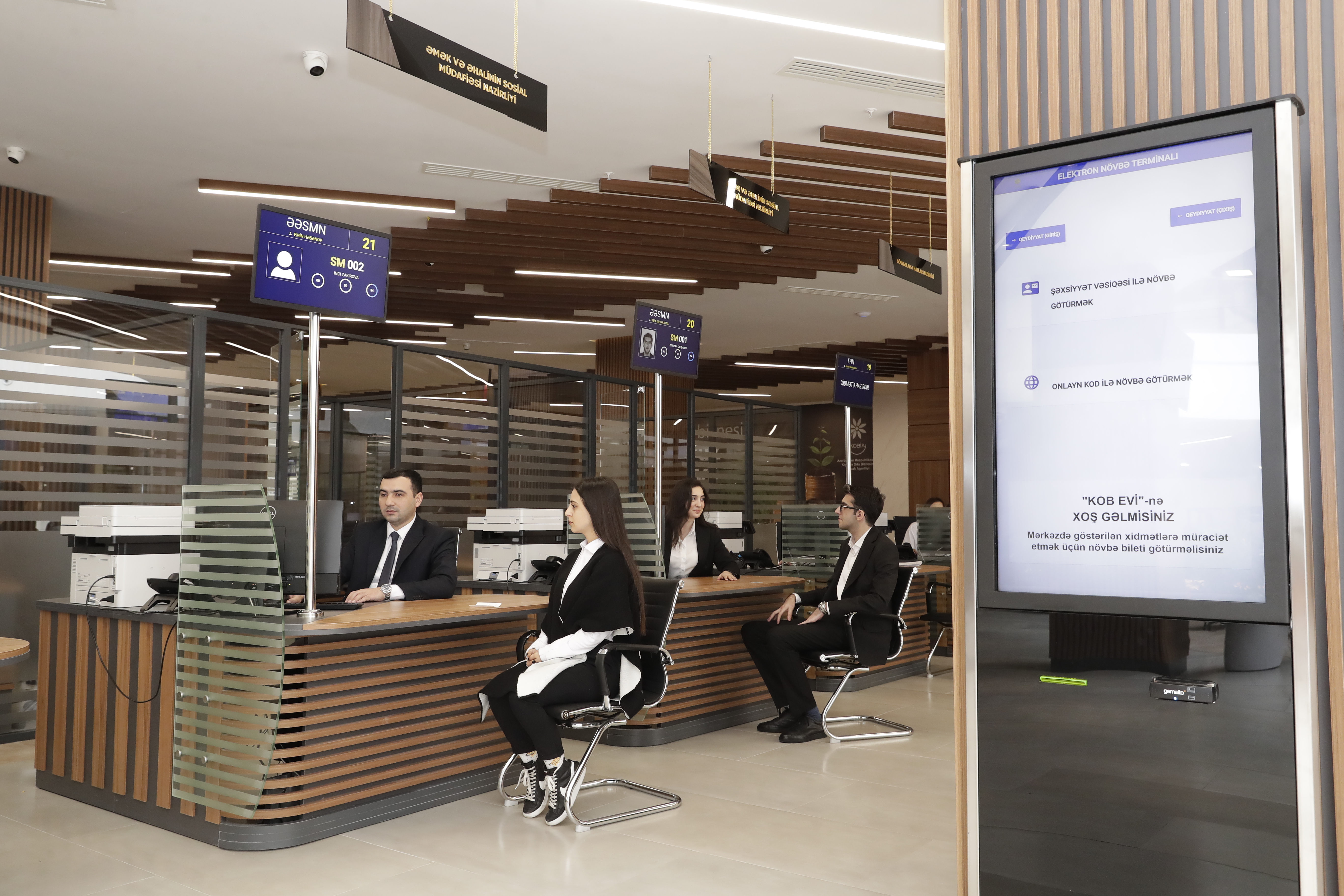 "Baku SMB House" located in Narimanov district of the city of Baku offers services of the Ministry of Labor and Social Protection of the Population in addition to the services of other government agencies to entrepreneurs.
In this single space where state and business services are rendered to entrepreneurs in a centralized manner, business entities are encouraged to benefit from the service of registration of labor contract notices. Morever, "Baku SMB House" provides information to applicants about active employment, including self-employment programs.
Apart from the relevant institutions of the Ministry or DOST centers, citizens of Baku will be able to apply to "Baku SMB House" for the abovementioned services.
"Baku SMB House" operates 5 days a week, from 09.00 to 18.00. At "Baku SMB House" more than 250 services based on the principles of promptness, transparency, kindness and convenience are offered to entrepreneurs by about 50 state and private institutions.
Powered by Froala Editor