Business Partnership Event was held
03.02.20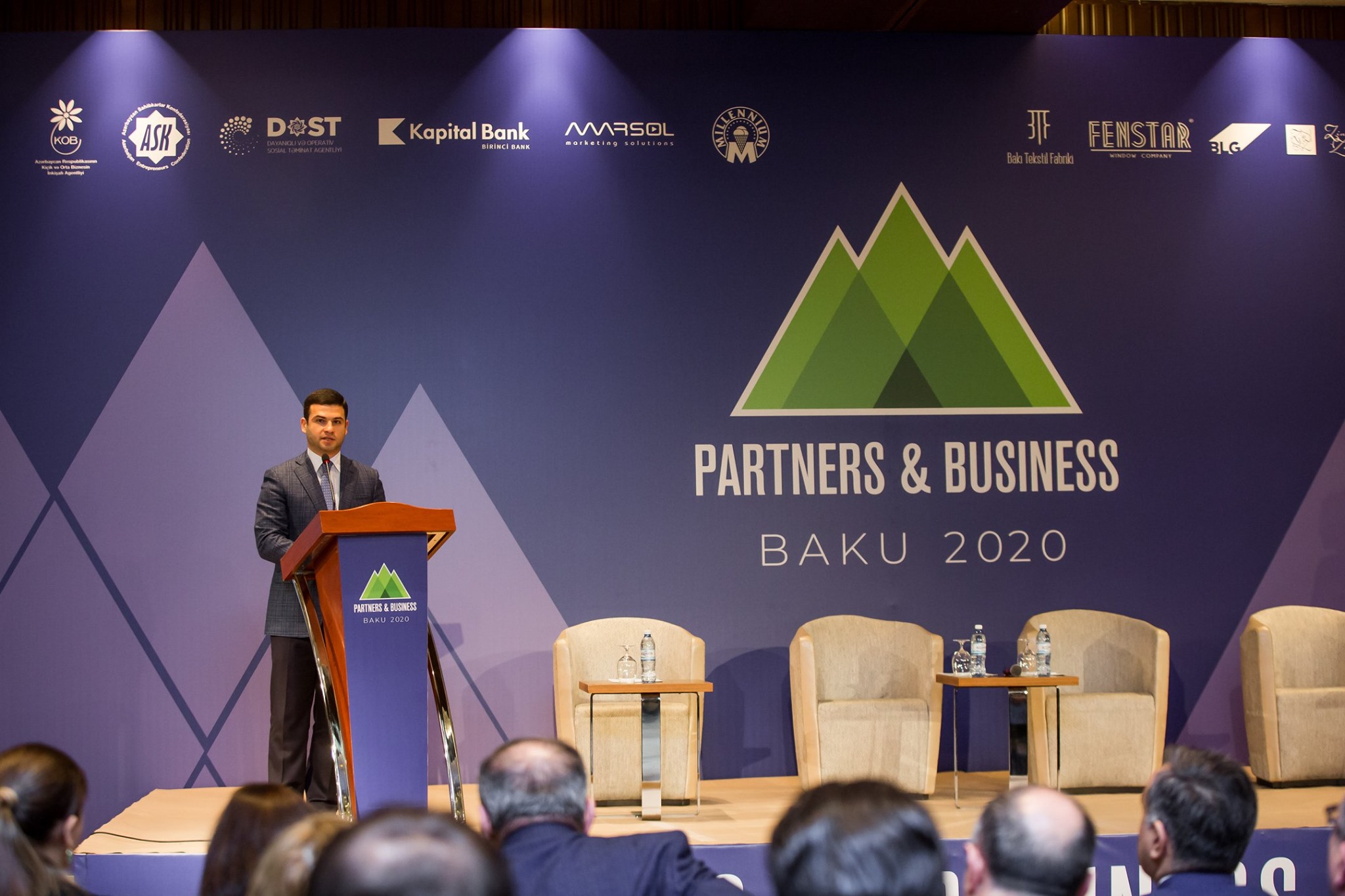 On February 1, the Small and Medium Business Development Agency (SMBDA) of the Republic of Azerbaijan, National Confederation of Entrepreneurs (Employers) Organizations, "Kapital Bank" OJSC, and "Marsol" LLC jointly organized an event entitled "Partners and Business" dedicated to a business partnership.
About 600 business entities operating in different sectors of the economy attended the event organized to develop business partnerships among local companies, establish new cooperation relations and hold discussions in this area.
Speaking at the event, Orkhan Mammadov, Chairman of the Board of SMBDA, Vugar Zeynalov, Vice-President of the National Confederation of Entrepreneurs (Employers) Organizations, Narmin Mirzayeva, representative of the Agency for Sustainable and Operational Social Security (DOST), Farid Hidayatzade, representative of "Kapital Bank" OJSC, Sakina Babayeva, Chairperson of Association of Women Entrepreneurship Development in Azerbaijan, and Tural Mustafayev, the founder of "Marsol" LLC, shared their views on the development of entrepreneurship in our country, measures taken in this area, the importance of business partnership. It was noted that as a continuation of business partnership activities, an exhibition of products and services of local companies operating in the fields of industry, agriculture, food, ICT, education, construction, logistics, and others would be held on February 20-22 at Baku Sports Palace. About 150 local companies are expected to attend this exhibition.
At the event, some business entities were awarded for their successful activities, as well as panel discussions were held on topics, such as support for small and medium businesses, business development, corporate social responsibility, the role of banks in business development, and business partnerships.
Powered by Froala Editor