Exhibition of local producers to be held
13.11.23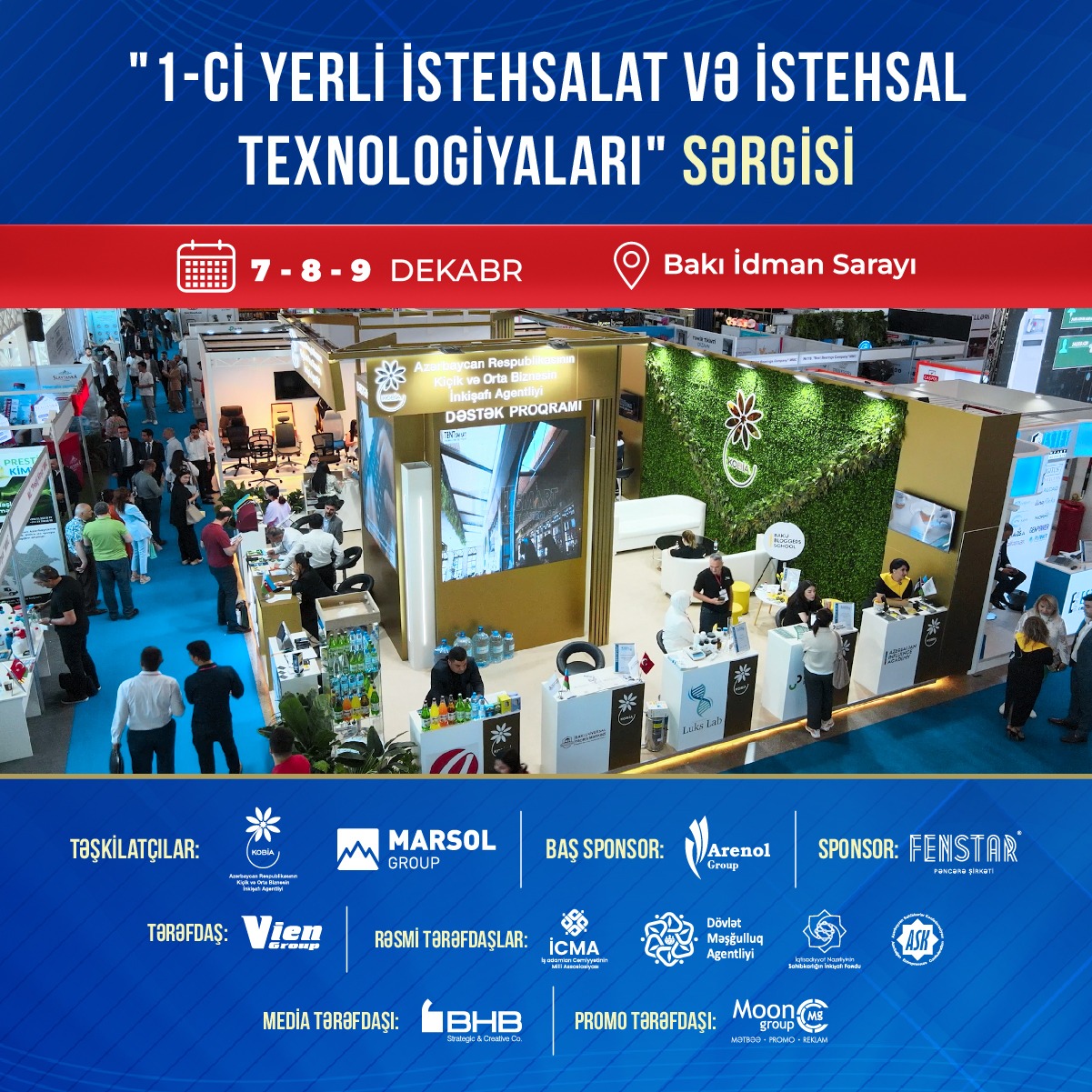 The products of nearly 100 local manufacturers are to be exhibited at the 1st Local Manufacturing and Production Technologies Exhibition, which is set to be held in December.
The 1st Local Manufacturing and Production Technologies Exhibition will be held in Baku Sports Palace on December 7-9.
At the exhibition, which will be organized jointly by the Small and Medium Business Development Agency (KOBİA) and Marsol Group, food, non-food, furniture, construction materials, software, textile products, as well as modern production equipment and technologies produced by our country`s business entities will be displayed.
The products of some 100 companies operating in Baku and the districts across the country will be displayed at the exhibition. Manufacturers seeking to rent a stand at the exhibition and benefit from promotional prospects can contact the number *0555.
The exhibition seeks to introduce local products to a wider consumer audience, enlighten buyers about the production technologies of local brands, establish and improve relations between buyers and sellers, as well as strengthen cooperation in exporting local products.
As part of the exhibition to be held with the official partnership of the National Association of Businessmen's Society, the State Employment Agency, the Entrepreneurship Development Fund and the National Confederation of Entrepreneurs (Employers) Organizations of Azerbaijan, numerous competitions, presentations and "B2B" meetings have also been scheduled.
Participation in the exhibition as a visitor is free of charge.
For detailed information on the exhibition and to register as a visitor, please visit the following link: https://bit.ly/3FIkhV3
Powered by Froala Editor