Graduate "SMB volunteers" were awarded certificates
09.12.19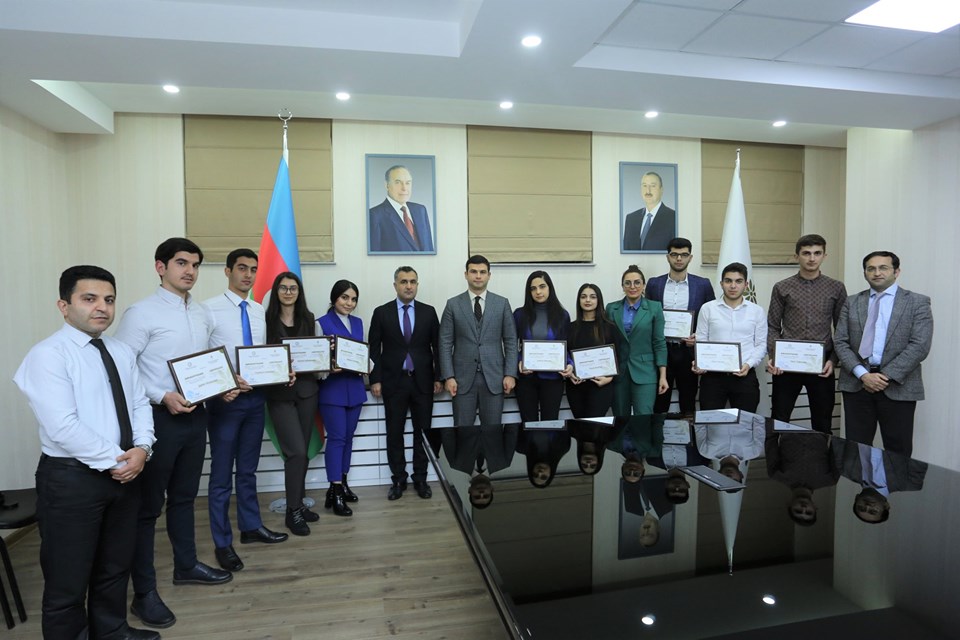 Volunteers who have successfully completed their volunteer activities were awarded certificates at the Small and Medium Business Development Agency (SMBDA) on December 1-9 within the framework of the "Volunteer Week" in Azerbaijan.
Orkhan Mammadov, Chairman of the Board of SMBDA, congratulated the graduate volunteers and wished them success in their future activities.
It was noted that the "SMB Volunteers Program" in SMBDA, is being implemented to expand the knowledge, skills, and vision of young people, instill them work habits before starting professional employment, as well as to support entrepreneurs. About 100 young people have been involved in volunteering activities under this program so far. Currently, 32 young volunteers work in the Agency and "SMB Friend" offices in the regions. A number of young people who successfully completed the program have been employed in public and private institutions.
Powered by Froala Editor