Info tour to enterprise manufacturing diapers and paper products
23.12.21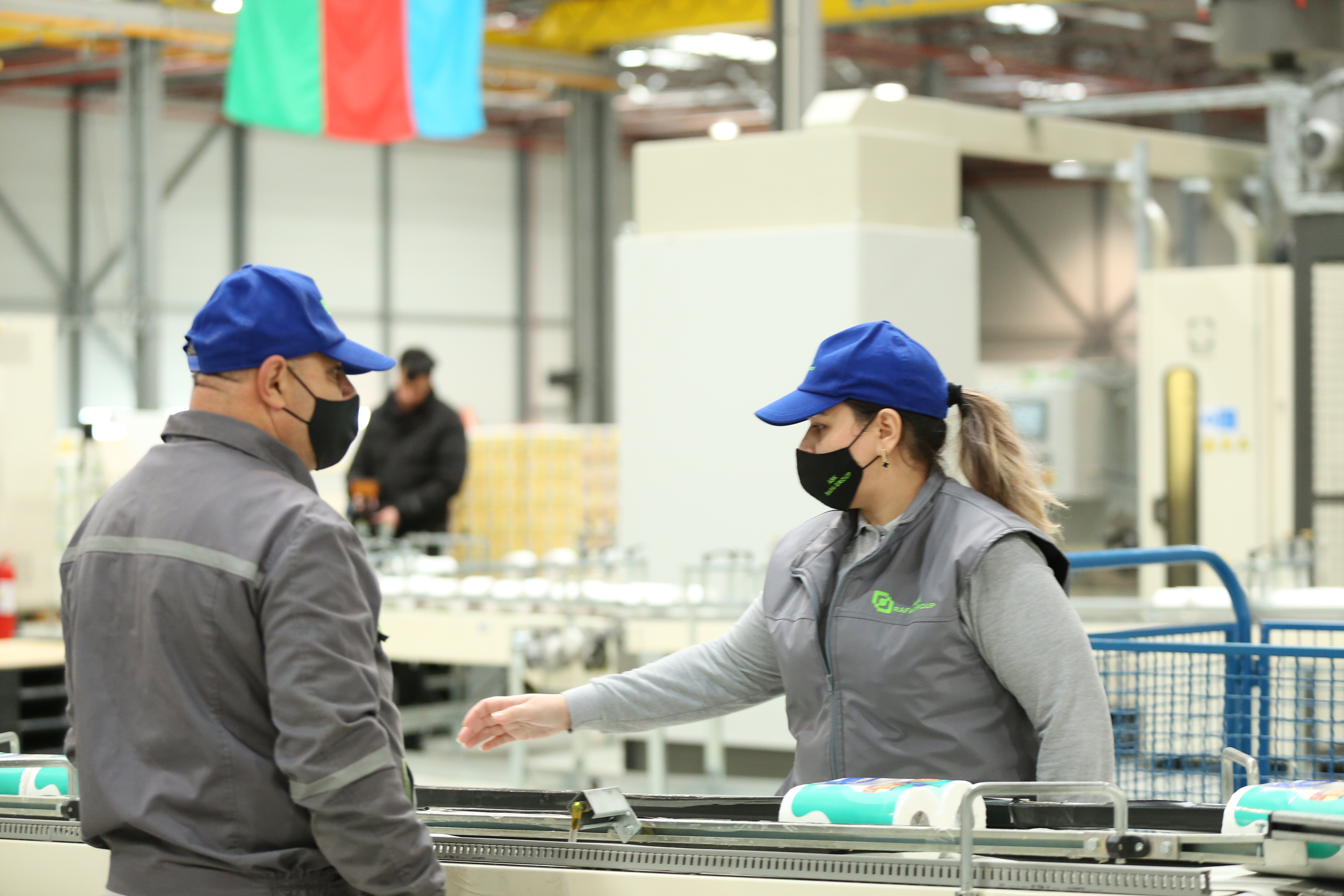 The Small and Medium Business Development Agency (SMBDA) has arranged an info tour to enterprise manufacturing diapers and paper products, located in the Garadagh district of Baku.
The event was attended by representatives of the Ministry of Economy and its subordinate agencies, the State Employment Agency, "Azerbaijan Industrial Corporation" OJSC, the Association of Trade Networks, and large distribution chains.
The info tour arranged within the framework of the public-private partnership platform was aimed at informing government agencies and local suppliers providing support and services to entrepreneurs of the enterprise's activity and products, coordinating the enterprise and suppliers to support access to retail chains, and expanding cooperation between the enterprise and relevant organizations.
At the event attended by the chairman of the SMBDA Board Orkhan Mammadov, director-general of "Azerbaijan Industrial Corporation" OJSC Kamran Nabizada, the chairman of the Association of Trade Networks Samir Abdullayev, the founder of "Rafa Group" LLC Turan Ozbahjeji, and others, the participants got acquainted with the production process. It was reported that the enterprise, created jointly by "Rafa Group" LLC and the Azerbaijan Industrial Corporation based on public-private partnership, manufactures diapers and paper products. Launched in 2021, the enterprise produces "Mini Boss" diapers, "La Luna" napkins, and other paper products. The enterprise's products are exported to a number of countries in Central Asia and Europe. The enterprise permanently employs 40 persons.
Powered by Froala Editor