KOBİA continues to issue the Startup certificate
15.09.22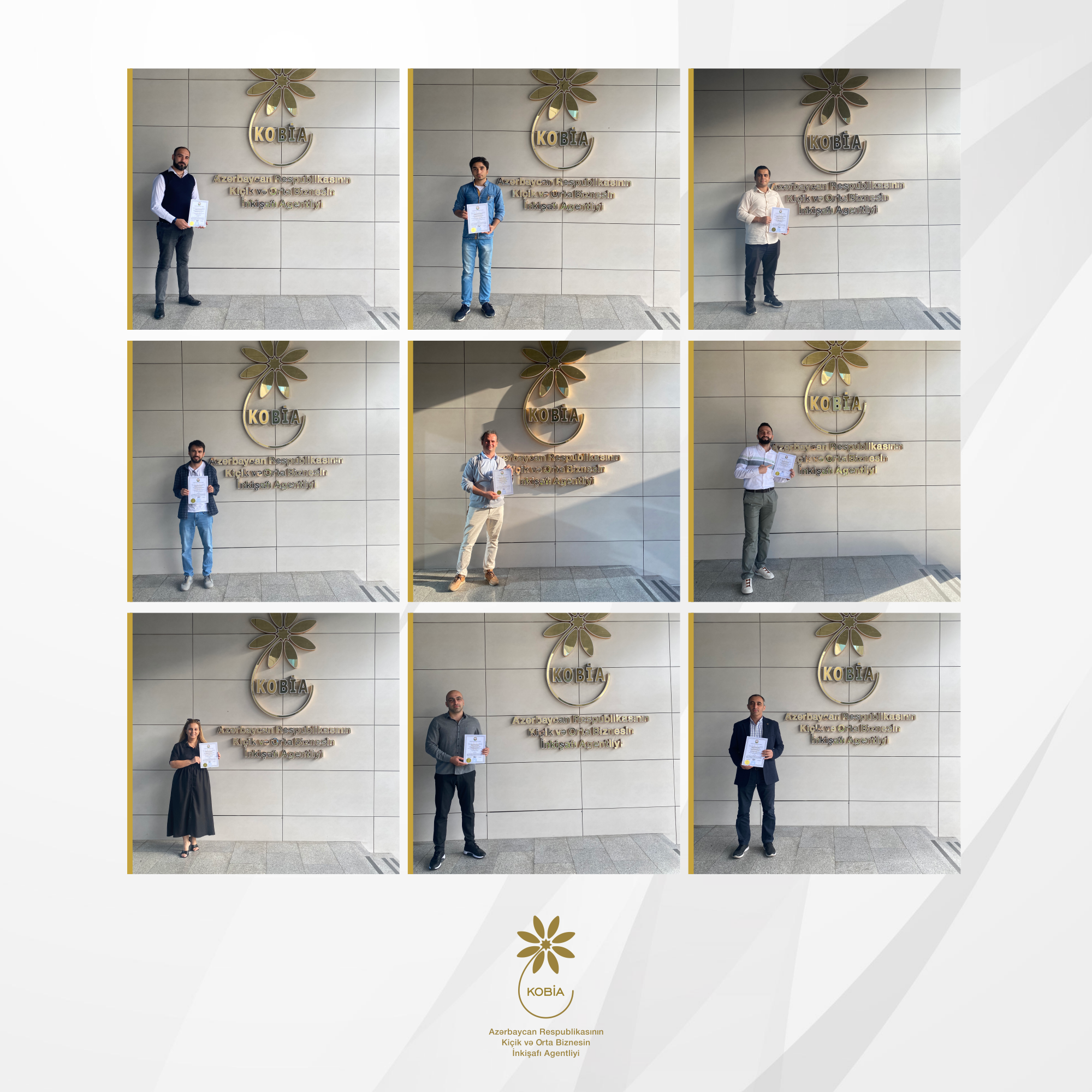 Nine further SMEs received the Startup certificate from the Small and Medium Business Development Agency (KOBİA). As a result, 58 SME entities have now been awarded the Startup certificate.
The Startup certificates were issued to the following projects: the non-cash reward payment system from SoftPress LLC, POS terminal software for restaurant and cafes from "Clopos" LLC, Online Accounting Program from E-Sayar CJSC, Electronic platform of "Travel Group" LLC providing online travel, business trip and study visa services, organization of cloud services of "YER xSP" LLC, "Satelyzer" LLC's satellite data services for agriculture, the online tool by Ilgar Mammadov to identify plagiarism in Azerbaijani, practical task-based online education and experience platform by Nariman Karakhani, production of electronic interfaces and integrated circuits in the agricultural sector by "Edtesk" LLC.
The Startup certificate exempts SME businesses from profit and income tax on their revenue from innovative operations for a period of three years after the date of receipt of the certificate.
For a Startup certificate, micro and small business enterprises may apply to KOBİA with ideas that are still in the planning stages. The following link provides comprehensive information on the applicable criteria, the application form, and other required documents: https://smb.gov.az/az/nav/startap-sehadetnamesi
Powered by Froala Editor