Local products supported by SMBDA appear for the first time at the Global Village International Fair
04.11.19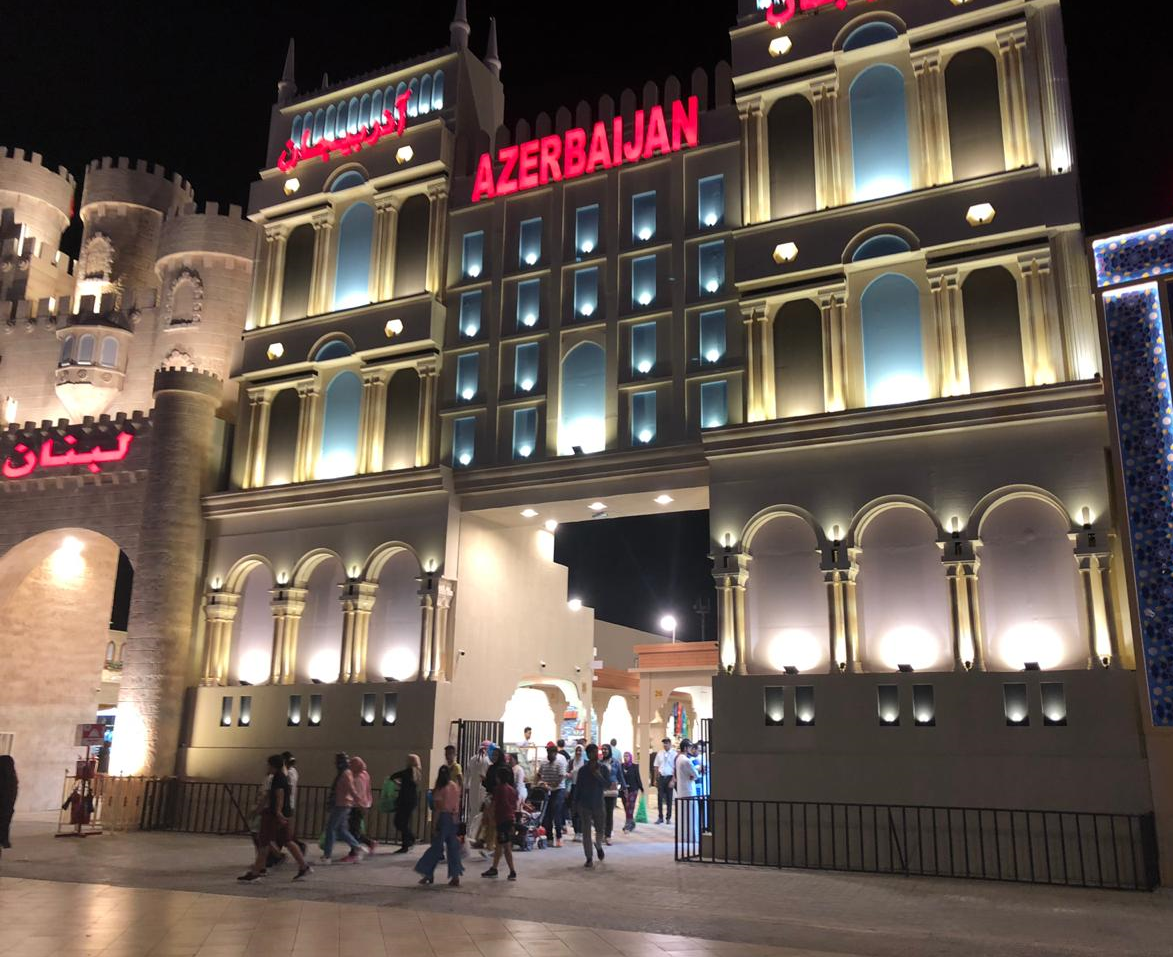 For the first time, Azerbaijani products are presented at the Global Village International Fair held in Dubai, United Arab Emirates.
The pavilion was opened at the fair with the support of the Agency for Development of Small and Medium Businesses of the Republic of Azerbaijan (SMBDA) and the Azerbaijan House of Trade in Dubai and with the assistance of the Trade Representation of our country in the United Arab Emirates. About 200 products of 25 Azerbaijani companies - fruit and vegetables, fruit juices, stewed fruits, honey, tea, jam, sweets, canned products, carpets, spaghetti, national souvenirs, and perfumes among other products are presented. In addition to presentation and sale of Azerbaijani products at the national pavilion, pieces of Azerbaijan's traditional music, dances, and cuisine, are displayed at the common area of the Global Village and in the pavilion along with the exhibits of Azerbaijani culture that are displayed at the "Azerbaijani Heritage" Booth.
During the fair's opening, Chairman of SMBDA Board Mr. Orkhan Mammadov, CEO of Global Village International Fair, Mr. Bader Anvahi, and other officials and visitors, visited the pavilion of Azerbaijan. Visitors and exhibition participants appreciated the Azerbaijani pavilion and its products.
Global Village International Fair, held since 1996, is currently Dubai's largest marketplace and the largest international outdoor fair. The fair became tourism, leisure, entertainment, and shopping center in the region. In 2018, Global Village was visited by 7 million people. The fair that will continue from October 29 to April 2020 occupies 150 hectares of land. Products from various countries are displayed and sold there. This year's Global Village International Fair features 26 pavilions from 78 countries, including Azerbaijan. In total, this year's Global Village pavilions will host over 3,500 shops, 78 cultural events, more than 20 restaurants, and cafes and over 120 booths.
Powered by Froala Editor