Meetings held with entrepreneurs of Lerik and Aghjabadi regions
24.12.21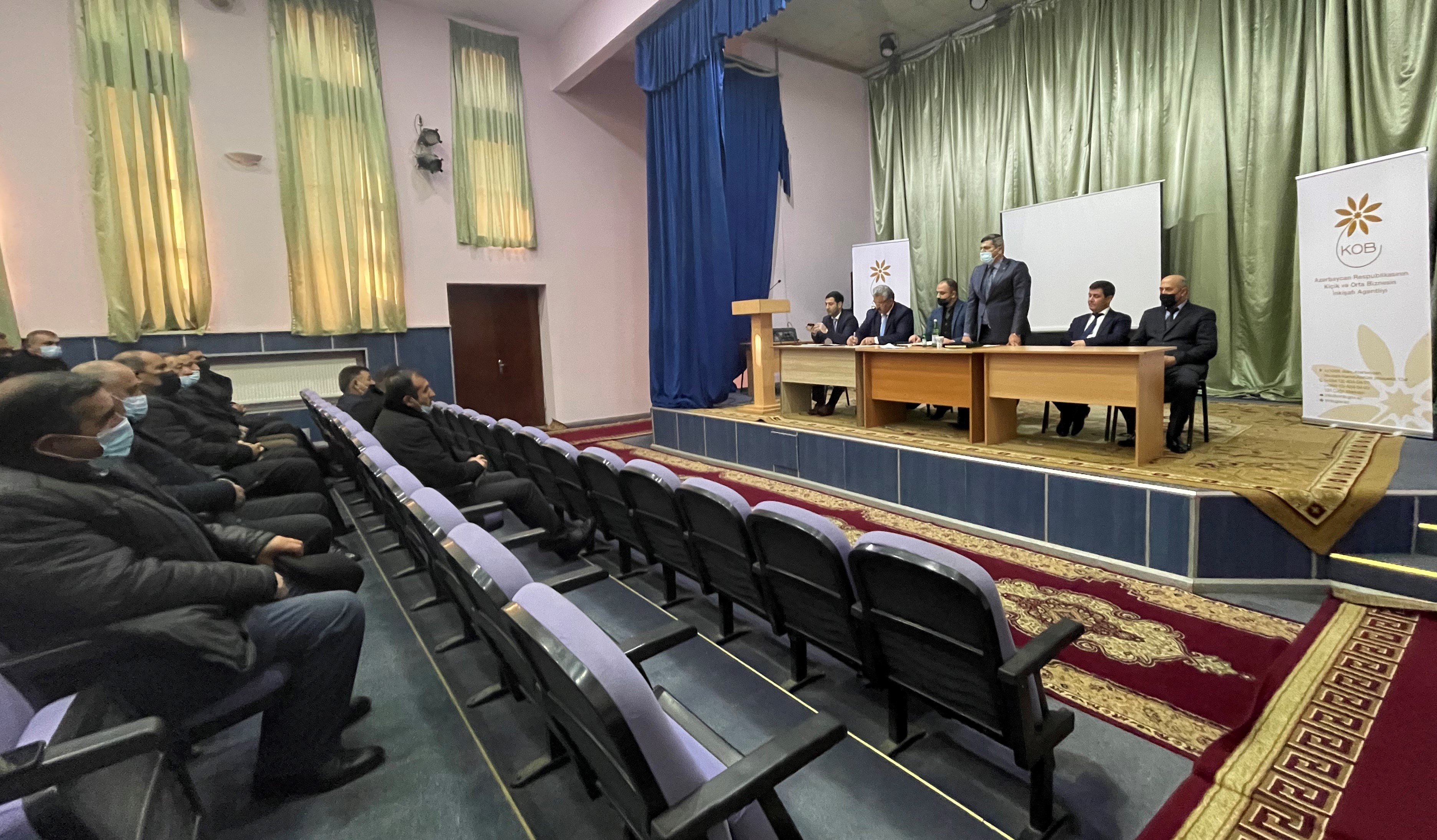 The Small and Medium Business Development Agency (SMBDA) arranged meetings with entrepreneurs engaged in agriculture in Lerik and Aghjabadi regions.
The meetings, arranged with the participation of relevant state agencies providing services to entrepreneurs, were aimed at informing businessmen of the existing state support mechanisms and innovations in the agricultural sector, listening to their problems and proposals, and taking measures jointly with the relevant bodies.
At the meetings, entrepreneurs were provided with detailed information on access to preferential state loans, subsidies for the agricultural sector, insurance, support and services provided by SMBDA to farmers, and their questions were answered.
Powered by Froala Editor