Micro and small business entities at specialized exhibitions
08.06.21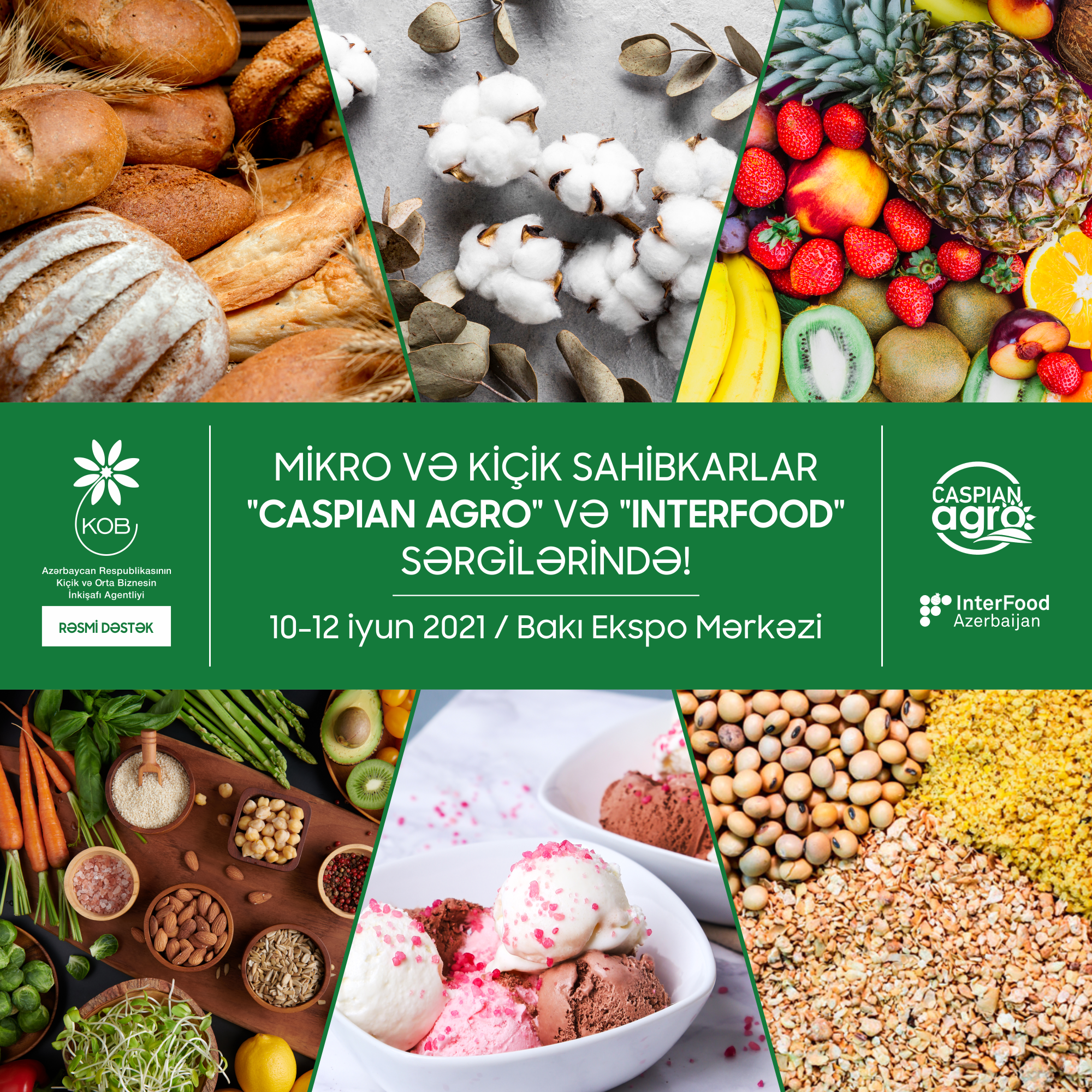 After a long break due to the coronavirus pandemic, entrepreneurs will take part in specialized exhibitions in a traditional format.
At the 14th Azerbaijan International Agriculture Exhibition "Caspian Agro 2021" and the 26th Azerbaijan International Food Industry Exhibition "InterFood Azerbaijan 2021", which will be held on June 10-12 at the Baku Expo Center, micro and small businesses will also demonstrate their products and services.
Supported by the Small and Medium Business Development Agency (SMBDA), micro and small entrepreneurs from Baku, Ganja, as well as Absheron, Gabala, and Zagatala regions, will demonstrate their products at a special SMB stand, including various herbal teas, spices, oils, dried fruits, cookies, packaging products, etc.
Powered by Froala Editor