Promoting entrepreneurship among youth continues
08.10.21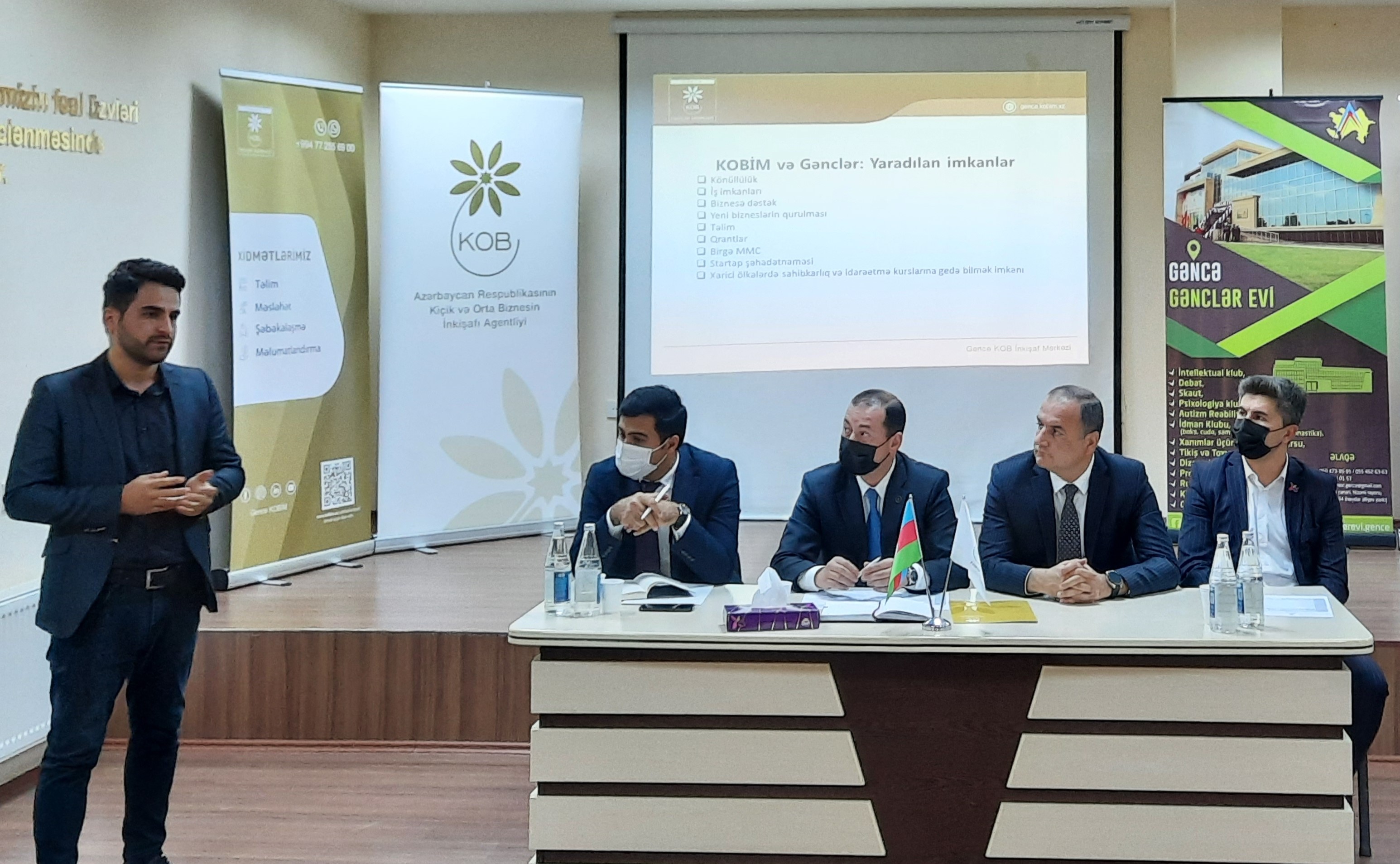 On October 8, in Ganja, the Small and Medium Business Development Agency (SMBDA) arranged an event on "Promoting entrepreneurship among youth".
The event, arranged by the Ganja Youth House, was attended by about 30 business entities. The event, attended b representatives of the Ganja City Executive Power, the Entrepreneurship Development Fund (EDF) under the Ministry of Economy, the Department of Youth Policy and Sport Issues, the Destination Management Organization, the Youth Development and Career Center, the Ganja SMB friend and SMB Development Center (SMBDC), the Public Association "Women Entrepreneurs of Azerbaijan", and other persons, was aimed at informing young entrepreneurs on the state support mechanisms, activities and services of the SMBDA, EDF, Ganja SMBDC, and other organizations supporting entrepreneurs, and promoting cooperation between them.
As part of the event, entrepreneurs also had the opportunity to discuss with the EDF projects they would like to finance using a preferential state loan, and their questions were answered.
Powered by Froala Editor