SMBDA has signed two documents during the forum
03.06.21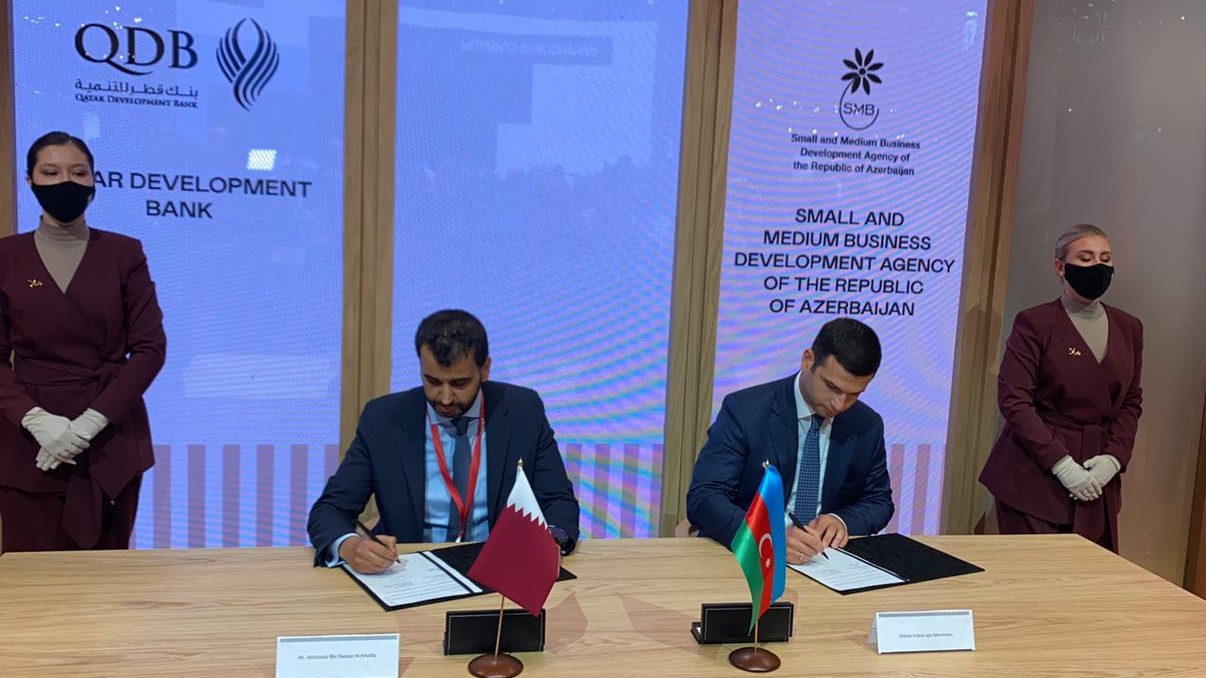 The Small and Medium Business Development Agency (SMBDA) of the Republic of Azerbaijan has performed several meetings and signed two documents on cooperation during the 24th St. Petersburg International Economic Forum held in St. Petersburg.
At the meeting between the Chief executive officer of the Qatar Development Bank Abdulaziz Nasir Al-Khalif with the chairman of the SMBDA Board Orhan Mammadov, opportunities for cooperation have been discussed, and a Memorandum of Understanding in the area of cooperation between the Qatar Development Bank and the Agency has been signed. The document provides for the exchange of experience in supporting the access of SMBs to financial and sales markets, the implementation of joint initiatives, etc.
During the forum, a Cooperation Agreement has also been signed between SMBDA and the Russian "Roscongress" Foundation. According to the Agreement, the parties will cooperate in areas such as arranging effective communication between business communities, mutual consultations, and information and expert support.
Powered by Froala Editor