SMBDA promotes business partnerships among entrepreneurs
04.10.19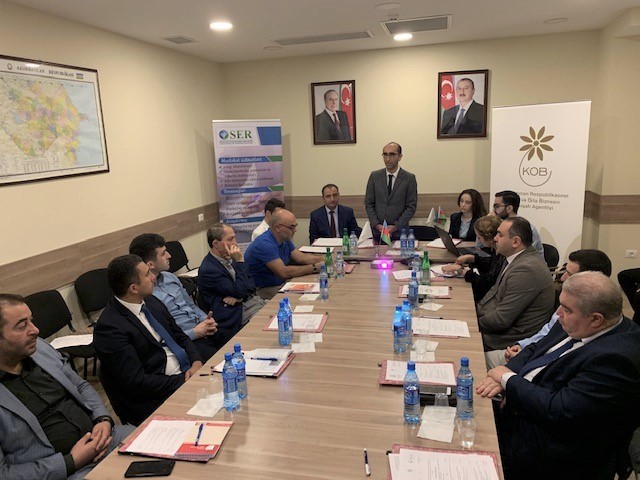 The Small and Medium Business Development Agency of the Republic of Azerbaijan regularly informs entrepreneurs about partnership opportunities and benefits to develop business partnerships among micro, small, and medium businesses within events, training courses, and seminars. At the same time, the Agency provides information and advisory services to SMBs on clustering as an integral part of the business partnerships, access to industrial parks, and quarters operating in our country and providing several benefits for entrepreneurs.
The next training on "Partnership Business" was organized with the support of SMBDA to promote business partnerships. Representatives of public and private organizations participated in the training on "Improving Access of Small and Medium Enterprises to Alternative financial sources in the Regions" implemented by the Economic Resource Studies Public Union with the financial support of the Council of State Support to Non-Governmental Organizations under the President of the Republic of Azerbaijan.
Training covered certain issues, such as to develop entrepreneurial thinking, increase knowledge and skills in this area, development of business partnerships and its role to increase the competitiveness of SMBs, successes acquired through partnership business, as well as the factors that can lead to failure, the development of memorandum of understanding between partners, their tax liabilities and so on.
Powered by Froala Editor