SMEA Volunteers Council meeting held on
22.04.19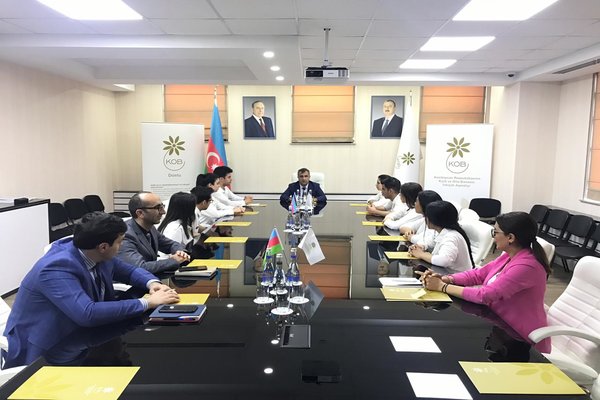 A regular meeting of the Volunteers Council of the Agency for Development of Small and Medium Enterprises of Azerbaijan (SMEA) was held.
At an event organized by the Agency staff with the participation of young volunteers, Deputy Chairman of SMEDA Board Nadir Adilov presented the program of the Agency "Volunteers for Small and Medium Enterprises" and the activities of the Volunteers Council. He noted that currently there are about 50 volunteers in the Agency and its regional "Friends of SMEs". The Agency envisages further expansion of volunteer activities, implementation of a number of projects in this direction.
At the meeting, three volunteers of the month were selected among the young people who volunteered for the "Friends of SMEs" in the Agency, town of Ganja and Khachmaz district.
Powered by Froala Editor