Third meeting of the Uzbekistan-Azerbaijan Business Council held
24.02.23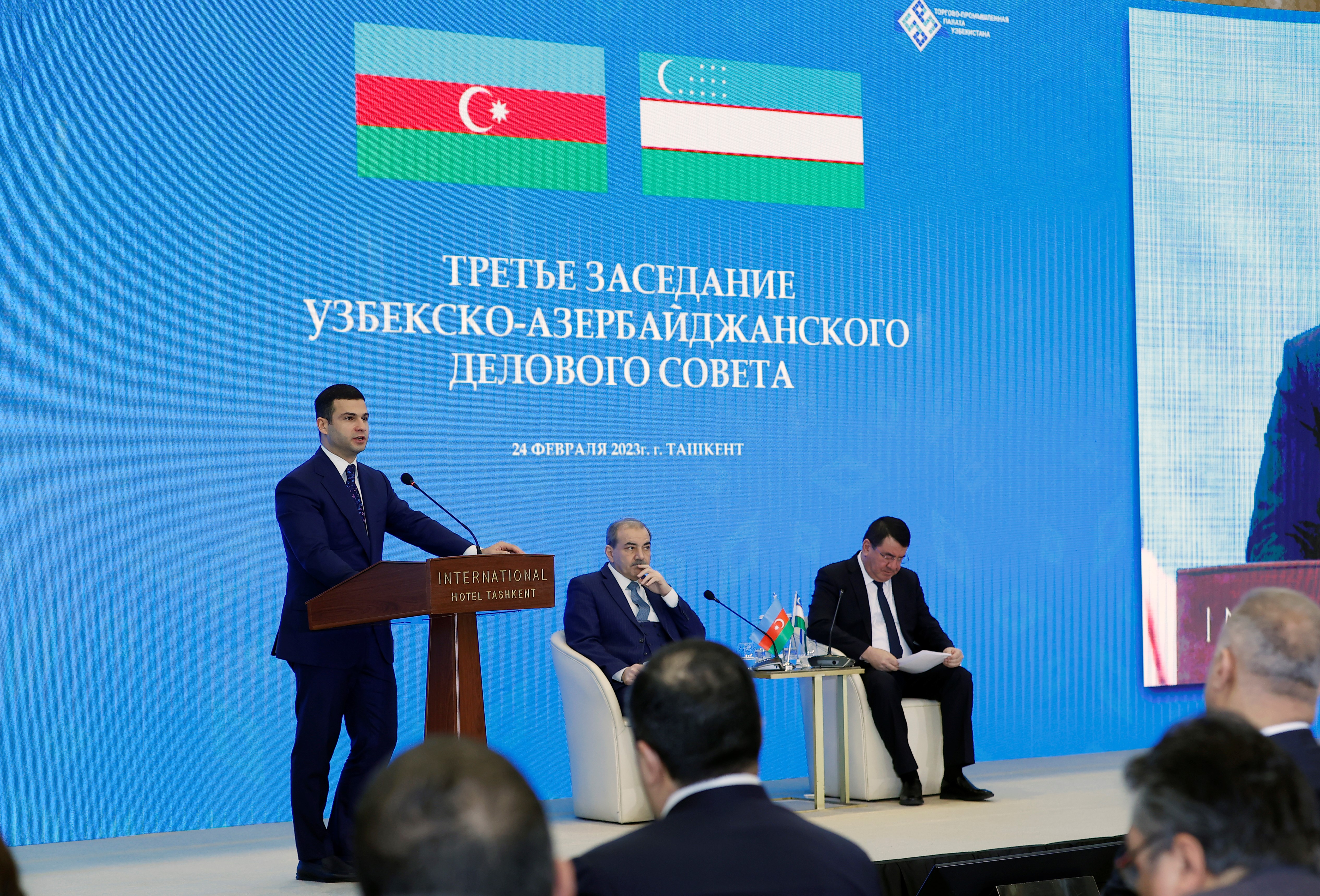 The third meeting of the Uzbekistan-Azerbaijan Business Council was held in Tashkent, the capital of Uzbekistan.
Officials from both countries and businessmen representing various sectors of the economy took part at the event organized by the National Confederation of Entrepreneurs (Employers) Organizations of Azerbaijan and the Chamber of Commerce and Industry of Uzbekistan.
The Chairman of the Board of the Small and Medium Business Development Agency (KOBİA) Orkhan Mammadov stated the positive dynamics in the development of bilateral ties between Azerbaijan and Uzbekistan and laid stress upon the exquisite opportunity brought about for boosting cooperation between business circles. The chairman of KOBİA provided information on the exchange of experience in the field of supporting SMBs, the organization of mutual business missions and other joint events for the expansion of business ties, as well as the support and services rendered to entrepreneurs by the Agency.
Powered by Froala Editor