Training for tourism enterprises operating in Guba has ended
26.05.21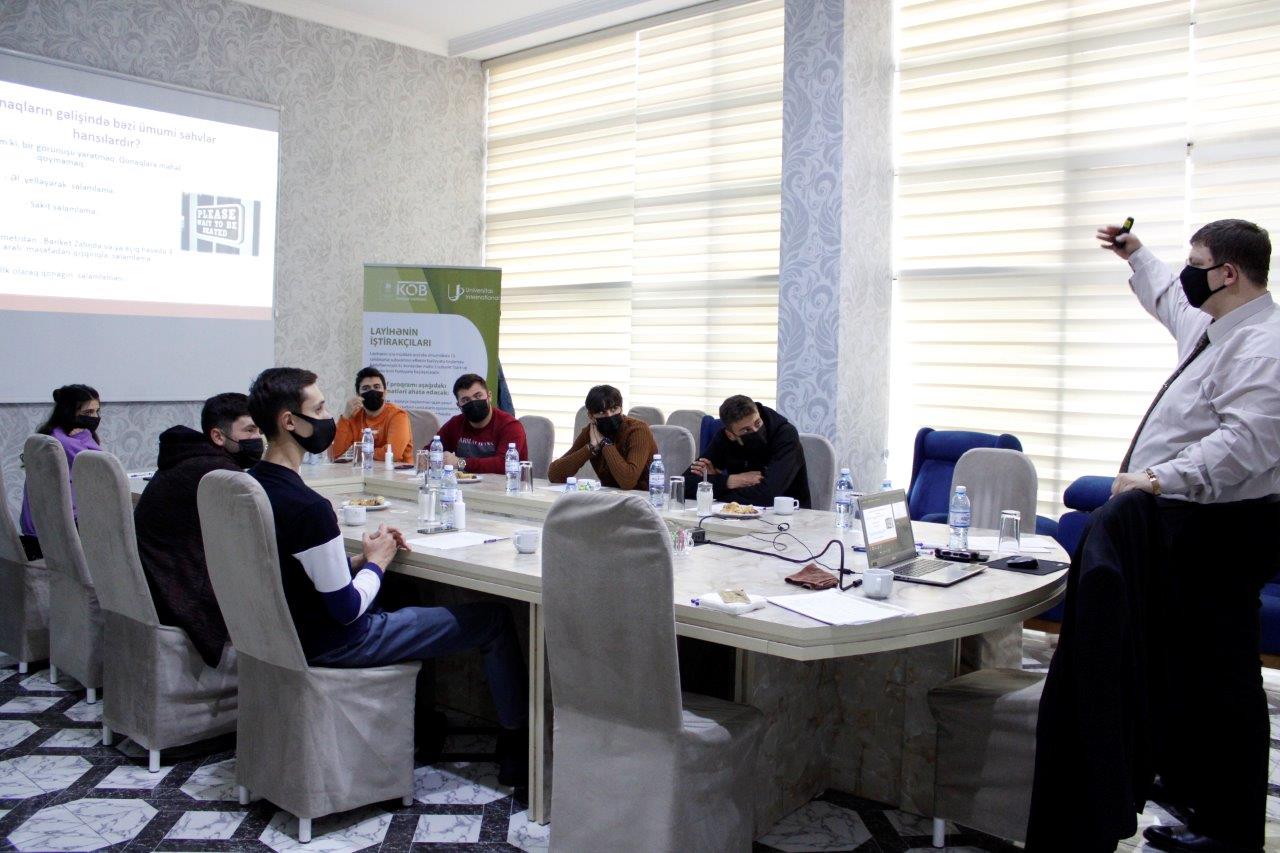 The training arranged by the Khachmaz Small and Medium Business Development Center (SMBDC) of the Agency for the Development of Small and Medium Business (SMBDA) with the support of the Guba Department of the State Tourism Agency for tourism enterprises operating in the Guba region and students studying tourism has ended.
About 70 managers and employees of tourism enterprises and more than 40 students from 4 educational institutions attended the training arranged to improve the level of preparedness of tourist facilities for the summer tourist season and support the development of human resources in the tourism sector. It should be noted that the purpose of attracting students studying tourism to the training was to expand their employment opportunities and assist tourism enterprises in choosing potential employees.
Within the framework of the training comprising theoretical and practical parts, participants were informed on health and safety in travel companies, marketing, sales, "MSDS", and the use of chemicals by cleaning personnel, international best practices in the kitchen and control over observance of the personal hygiene rules, the provision of services and the offer of menus, the rules of hospitality, and professional communication with clients, and their questions were answered.
The training was held in groups according to the quarantine rules in connection with the pandemic.
Participants who successfully completed the training were awarded certificates.
In the coming days, it is also planned to arrange similar training for students and tourist enterprises operating in the Gusar region.
Powered by Froala Editor