Winners of the competition "From Idea to successful business" announced
13.11.21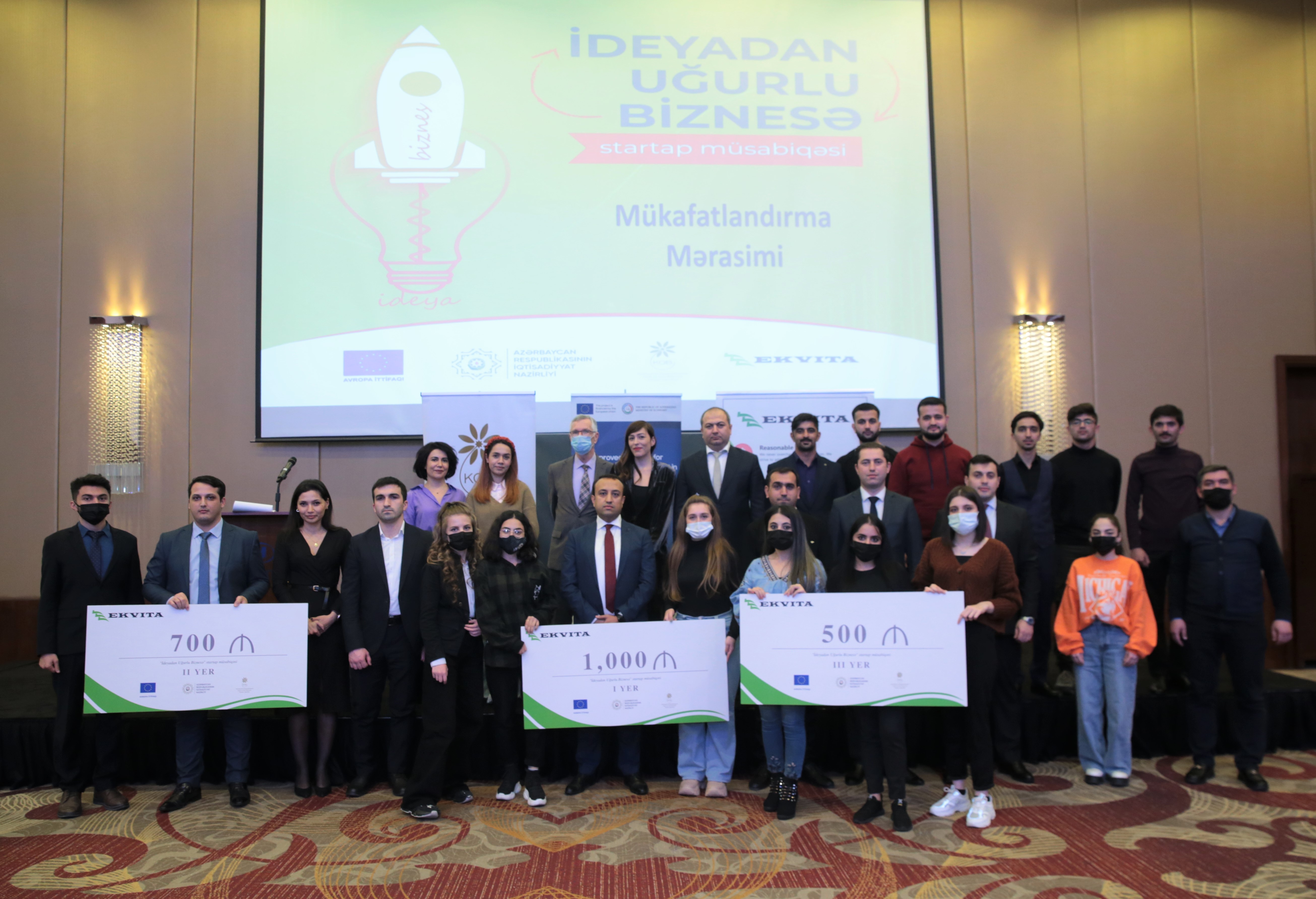 The results of the startup competition "From idea to successful business" held as part of the project "Support for the development of entrepreneurship in rural areas of Azerbaijan", funded by the European Union and implemented with the support of the Small and Medium Business Development Agency (SMBDA) and "Ekvita" company, have been summed up.
For this purpose, on November 12, an event was arranged, attended by representatives of the Ministry of Economy, ARMSB, and "Ekvita", an expert from the European Union, and the competition participants. It was noted that the competition's goal was to identify the most successful startups and their potential in the regions of Azerbaijan. Herewith, the competition was aimed at supporting new business ideas, creating and developing products and services. 95 startup projects were submitted to the competition. The projects were assessed by a jury of local and foreign experts, and 3 winners were determined. The winning projects are related to the health, agriculture, and food sectors.
At the end of the event, the winners were awarded certificates and prizes.
Powered by Froala Editor