Accepting Applications for a Startup Certificate Began
23.04.21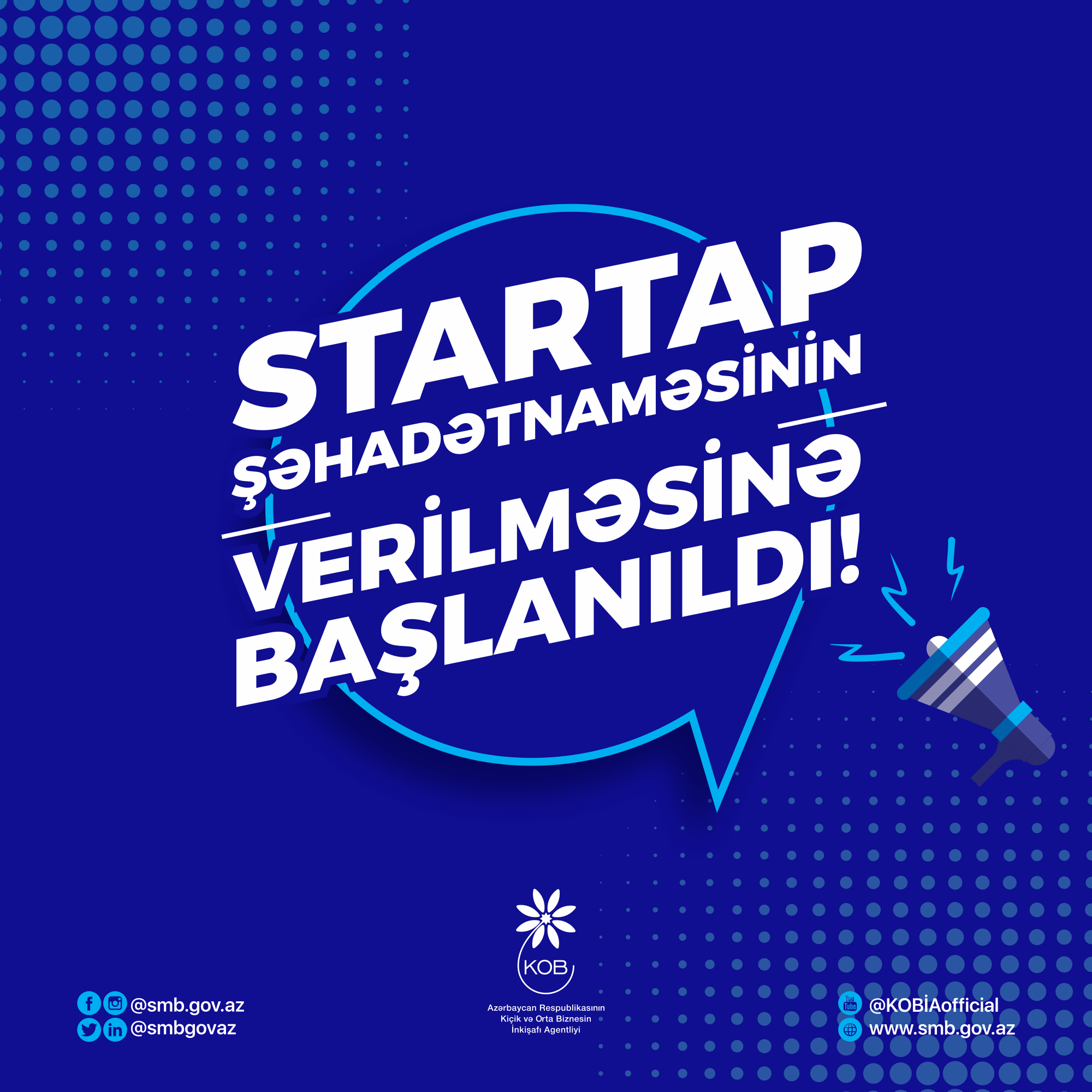 Starting from today, small, and medium businesses can apply for a Startup Certificate to the Small and Medium Business Development Agency of the Republic of Azerbaijan (SMBDA).
Applications to be submitted to the Agency directly (134, Ataturk Avenue, Baku, AZ1069) or electronically (info@smb.gov.az). The appropriate application form and information on other required documents are posted on the official ARMSB website https://bit.ly/3dETJqw.
It should be noted that according to the Tax Code of the Republic of Azerbaijan, entrepreneurs engaged in micro and small businesses are exempt from income tax and tax on income from innovation activity for 3 years from the date of receiving the Startup Certificate.
According to the Startup Determination Criteria approved by the Cabinet of Ministers on January 29, 2021, a startup certificate is issued to taxpayers – micro or small businesses. If an applicant is a founder of a medium or large business, the share of this founder in the legal entity should not exceed 49 %.
A startup certificate is issued for a product manufactured (service provided) to generate income or profit based on an innovative initiative, and this product should be competitive and not identical to another (different) startup product (service).
The application for a Startup Certificate received by SMBDA is registered on the date of submission. The Agency considers the application and the documents attached within 30 days and submits it to the Expert Council for consideration. Based on the Expert Council conclusion, the Agency decides to issue or refuse to issue a Startup Certificate. The Expert Council comprises representatives of the Ministries of Economy and Transport, Communications, and High Technologies, the State Agency for the Public Service and Social Innovations under the President of the Republic of Azerbaijan, the Intellectual Property Agency, and the Azerbaijan National Academy of Sciences, as well as independent experts.
Powered by Froala Editor