Business areas for IDP women have been created in Fuzuli region
22.01.20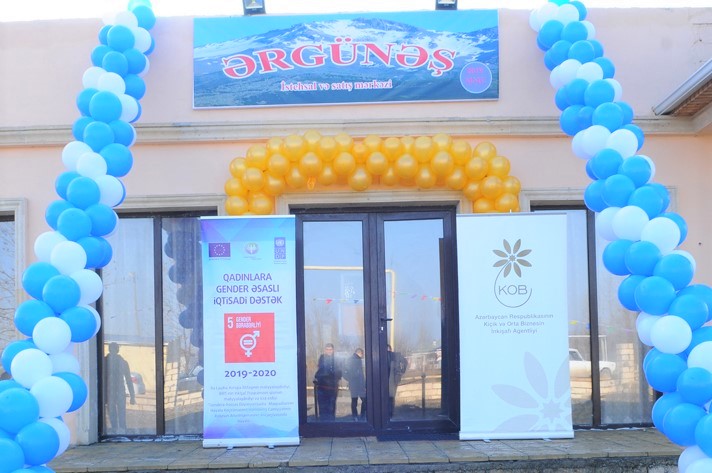 New areas of business have been created for IDPs in Fuzuli with the support of the Small and Medium Business Development Agency (SMMBDA).An event was held in connection with the launch of the bakery, confectionery and incubator shops, beauty salon, pedigree goats, and sheep husbandry in Fuzuli on January 22.
Each of the business projects is equipped with facilities worth € 5,000, under the "Gender-Based Economic Empowerment of Women" Project, co-funded by the European Union and the United Nations Development Program, implemented by the "Social Development" Public Union and supported by SMBDA.
Women communities were initially trained on gender and business development to create business areas, and 5 Limited Liability Companies (LLCs) were established. The business areas were established by these LLCs in the 1st, 6th and 9th "Gayidish," Fin, and 3rd "Zobujug" settlements in Fuzuli, where IDPs live.
It should be noted that a commission comprised of SMBDA's SMB Friends for Gabala-Oghuz and Fuzuli, UNDP, and "Social Development" Public Union was formed to establish LLCs with the participation of women communities, and select relevant business projects for the implementation of "Gender-based Economic Empowerment of women" project in 2019-2020. The commission evaluated ten business projects, submitted by IDP groups, and five of them were selected to receive support.
Powered by Froala Editor