"Developing family business and self-employment in animal husbandry in villages" project launched
08.10.21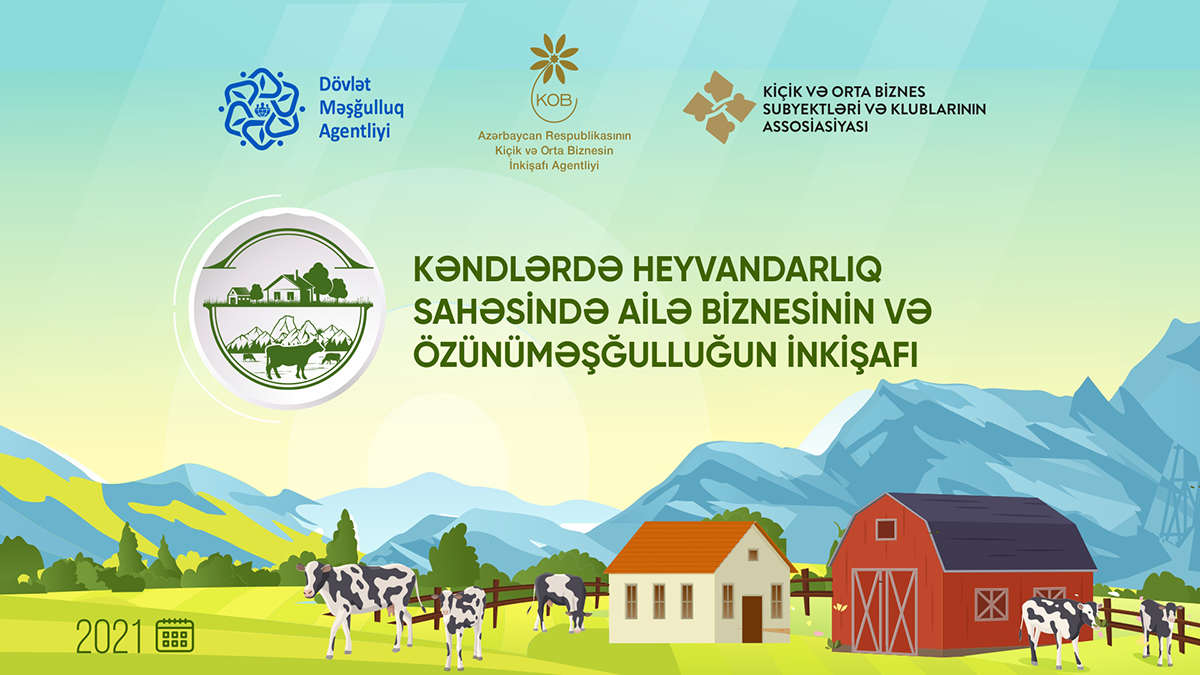 With the joint support of the Small and Medium Business Development Agency (SMBDA) and the State Employment Agency under the Ministry of Labor and Social Protection of the Population, a new project for breeding pedigree cattle has been launched to expand employment opportunities. The main goal of the "Developing family business and self-employment in animal husbandry in villages" project is to support establishing small businesses in new areas of self-employment, which will become a source of income for the unemployed.
Within the project, 200 citizens of Balakan, Zagatala, Gakh, Shaki, Oghuz, Gabala, Ismayilli, Barda, Aghdam, Aghjabadi, Fuzuli, and Samukh regions will be provided with the livestock breeding package assets. The stage of selecting citizens has already begun.
Selected participants will pass business training, and those who successfully complete it will be provided with livestock of productive pedigree breeds (2 heads of Simmental/Swiss breed) and equipment (milking machine, initial reserve of feed, comb, feed grinder). Upon the allocation of assets, participants will be provided with mentor support in business development and assistance in expanding their access to sales markets.
Note that the project is being implemented in partnership with the Association of Small and Medium Businesses and Clubs.
For information on requirements for the project participants and registration: https://forms.gle/6KZ8wAwjBuNHddR6A
Powered by Froala Editor