Goygol-Dashkasan SMBDC to perform pieces of training in the field of tourism
21.10.21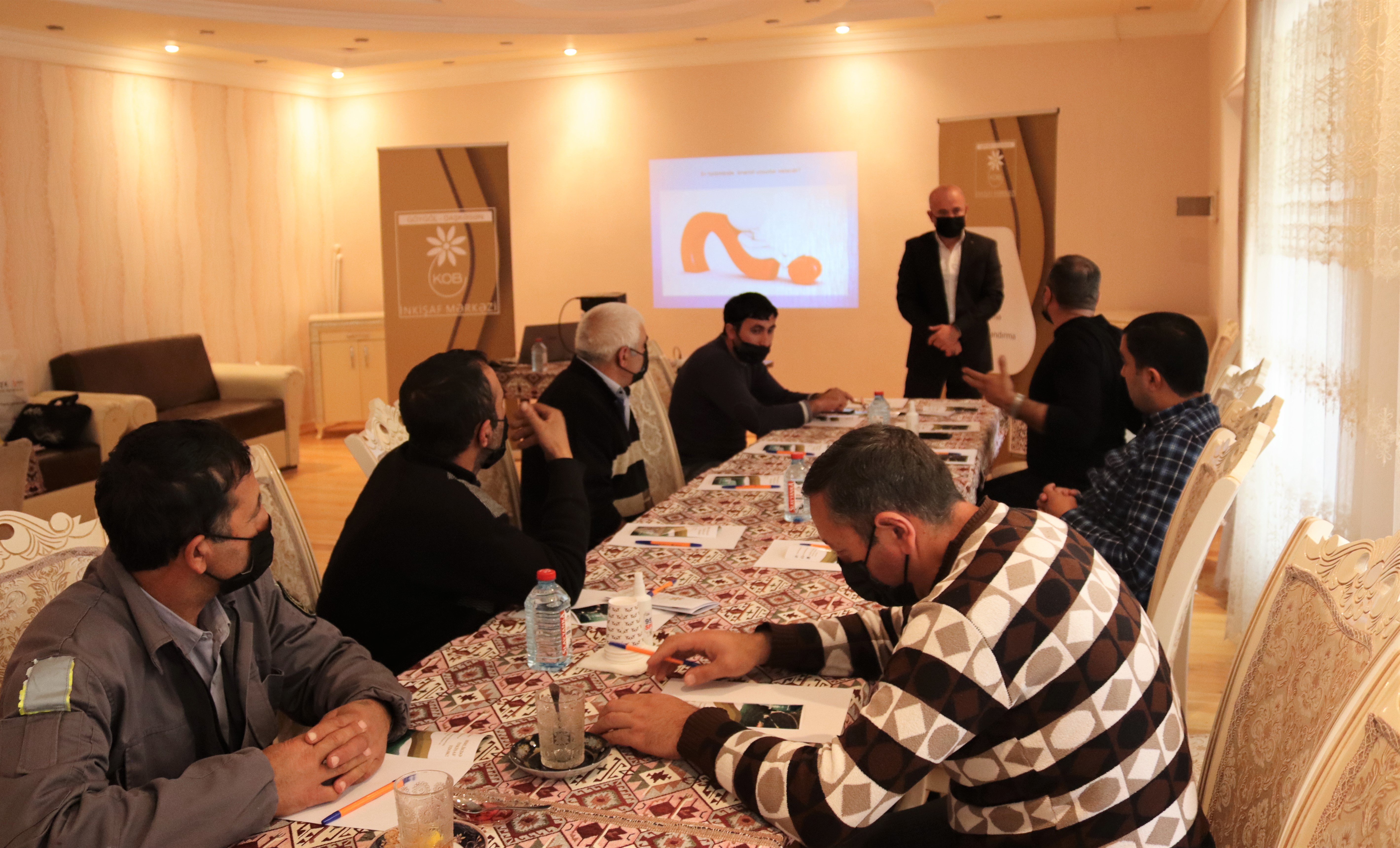 The SMB Development Centers of the Agency for the Development of Small and Medium Business (SMBDA) provide training and consulting services to raise the level of knowledge and awareness of micro, small, and medium entrepreneurs in the field of business.
The Goygol-Dashkasan SMB Development Center started training for business entities engaged in tourism in the Goygol region.
The training is aimed at supporting the development of regional SMBs operating in the catering, restaurant, hotel, rural tourism, and other similar areas, improving the qualification of the management and personnel of tourist facilities, and developing human resources in the field of tourism.
Pieces of training are performed at tourist facilities in small groups according to the pandemic period rules. At the training, the international-level tourism expert Emre Yamaj informs the participants of communication with clients, hospitality, presenting the menu, handling customer complaints, types of customers and working with them, etc., and answers their questions.
Note that all services provided to entrepreneurs by SMB development centers are free.
Powered by Froala Editor