Informative webinar to be held on new opportunities for startups
05.05.21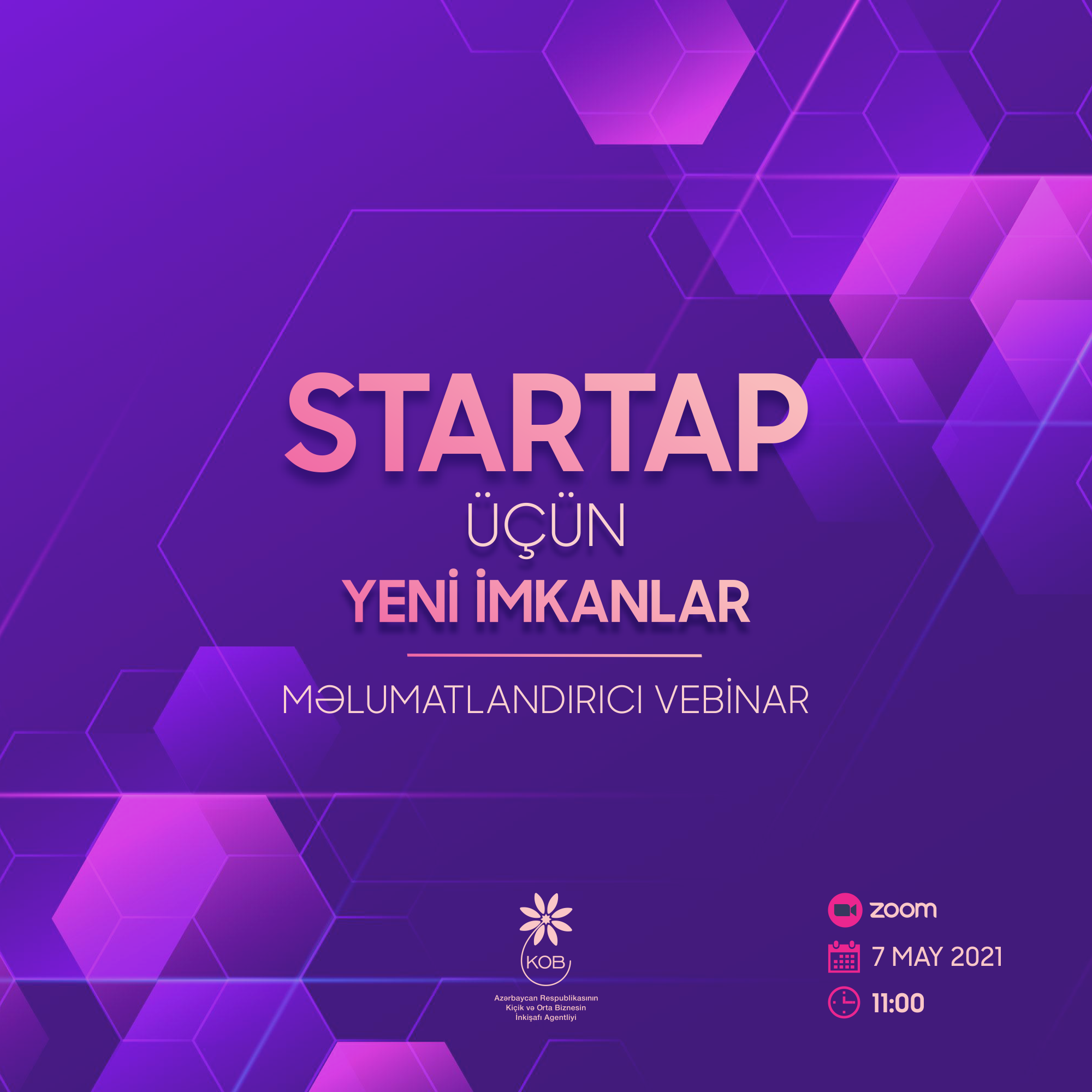 An informative webinar on New Opportunities for Startups will be arranged for micro, small and medium businesses in connection with the new support mechanisms for startups, including the Startup Certificate.
During the webinar on New Opportunities for Startups to be arranged at 11:00 am on May 7 by the Small and Medium Business Development Agency, the information will be provided on new mechanisms for financial support for startups, the benefits of the Startup Certificate, the applying procedure and the necessary documents, and the SMBs' questions will be answered.
SMBs can participate in the webinar by registering on the link:
https://zoom.us/webinar/register/WN_6jLmAUoVQO2FMUx6LFiJfA
It should be noted that SMBDA continues to accept applications for a Startup Certificate from SMBs. According to the Tax Code of the Republic of Azerbaijan, entrepreneurs engaged in micro and small businesses are exempt from income tax and tax on income from innovation activity for 3 years from the date of receiving the Startup Certificate. SMBs wishing to obtain a Startup Certificate may contact the Agency with appropriate applications and documents directly (134, Ataturk Avenue, Baku, AZ1069) or electronically (info@smb.gov.az). The appropriate application form and information on other required documents are posted on the official ARMSB website https://bit.ly/3dETJqw.
Powered by Froala Editor