KOBİA management visits the slaughterhouse
11.01.23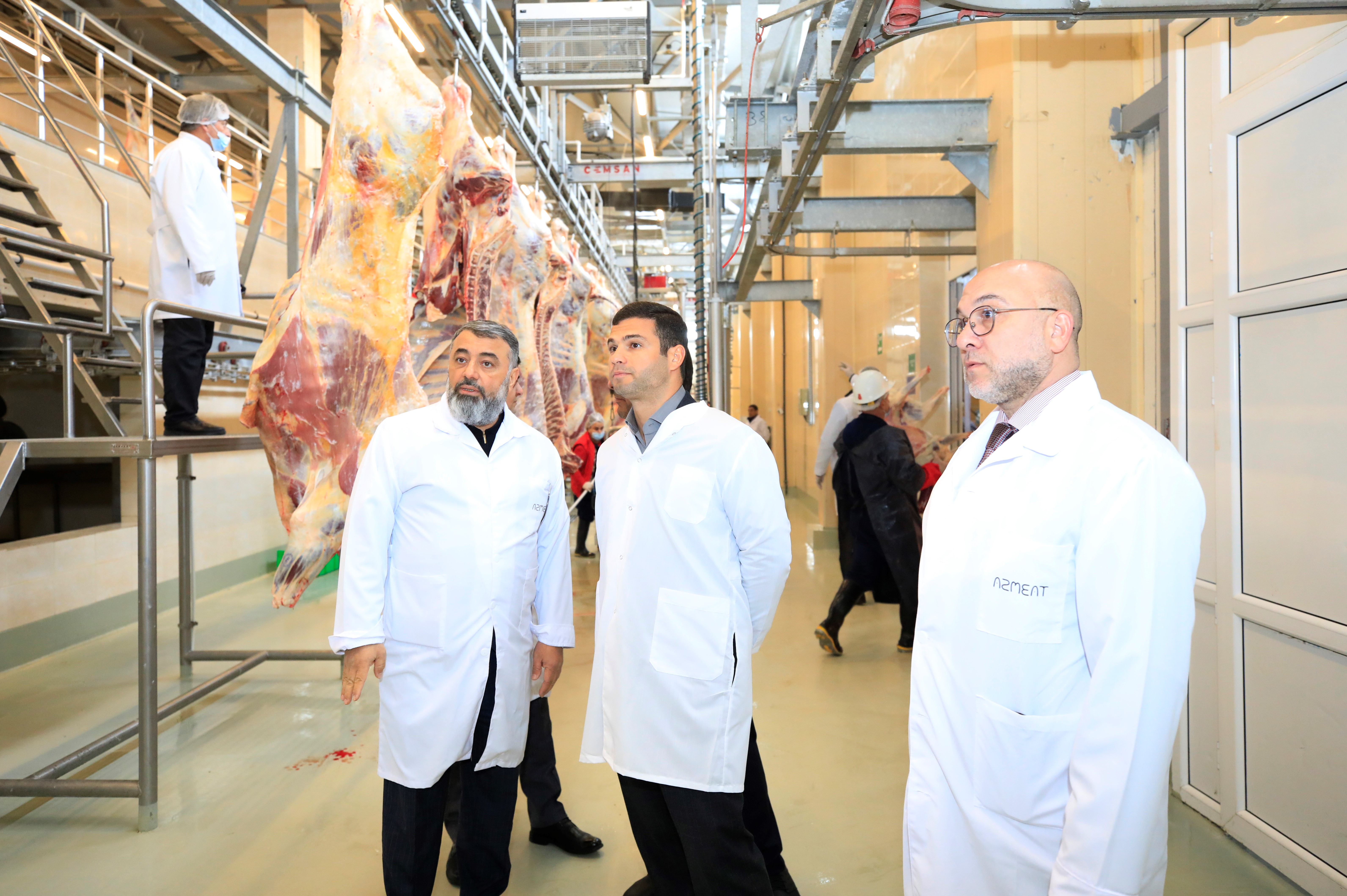 The Chairman of the Board of the Small and Medium Business Development Agency (KOBİA) Orkhan Mammadov and the representatives of the Agency observed the performance of "Azmeat Production" LLC`s slaughterhouse located on Zabrat settlement of Baku.
It was reported that "Azmeat Production" LLC has been operating since 2017. The enterprise is engaged in the slaughtering, processing and sale of cattle. In a day in the enterprise, the number of cattle and small cattle slaughtered, cooled in storage chambers and put on sale is respectively 100-150 and 300-500. The enterprise has halal and "ISO 22000:2018" certificates.
As a part of familization with the activity of the enterprise, the representatives of KOBİA and the management of the enterprise exchanged views on the development needs of the business entity.
Powered by Froala Editor