Meeting held with entrepreneurs in Astara and Goygol
25.01.23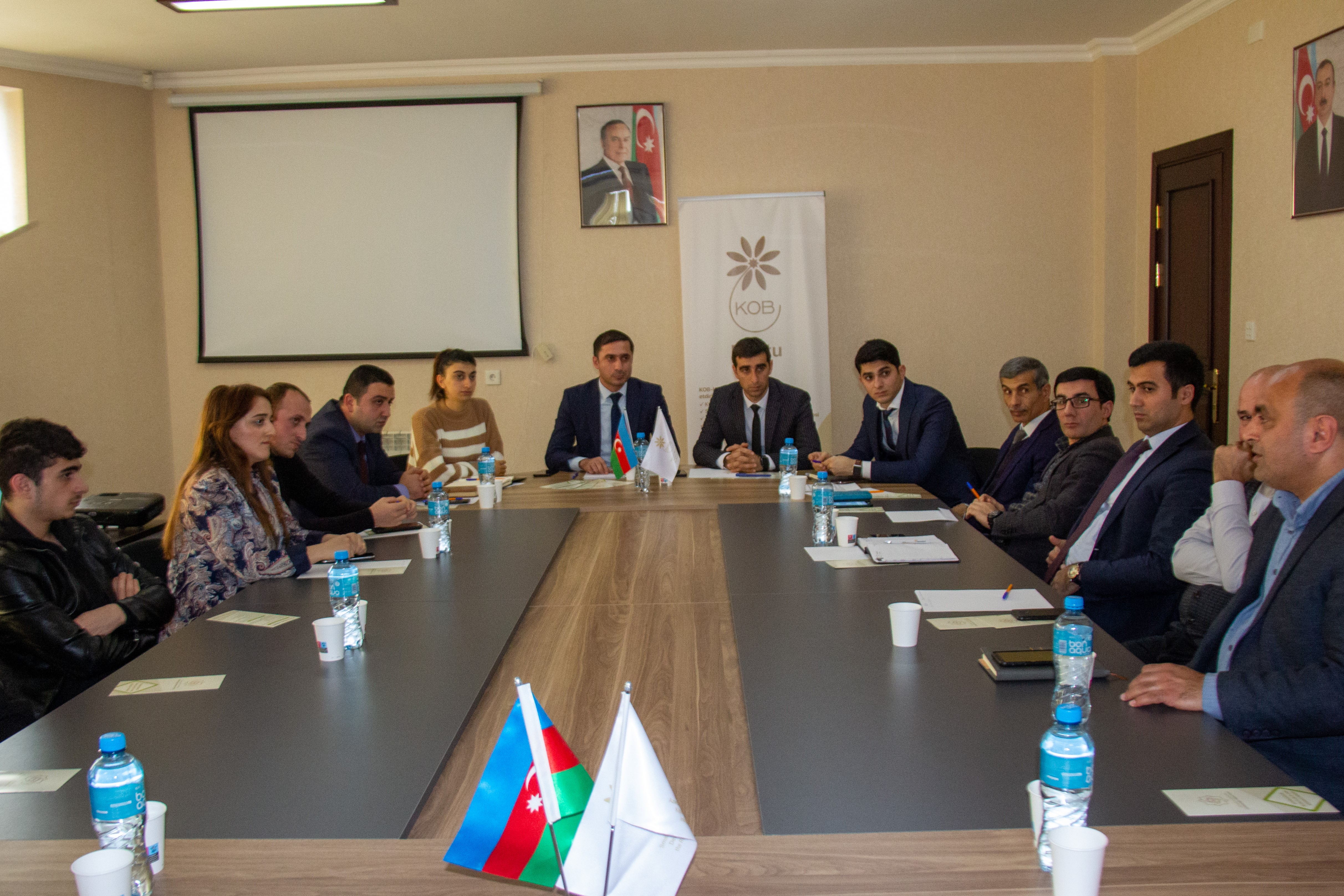 A meeting with entrepreneurs was held in Astara district and Goygol city at the initiative of the Small and Medium Business Development Agency (KOBİA).
Representatives of relevant state institutions, the youth and entrepreneurs took part in the meeting organized for encouraging the youth to engage in entrepreneurship in Astara. At the meeting, information was given on the projects implemented in the direction of encouraging young people to the entrepreneurial activity, legislation and state support measures in this field.
The issues faced by young people in the field of organizing business activities and their proposals, rules of application to the self-employment programs, vocational education of young people, funding of business projects, etc. were discussed and their questions were addressed.
At the meeting held in Goygol with the involvement of more than 20 entrepreneurs and representatives of government agencies, the proposals of business entities operating in the field of tourism were heard, and information was provided about state support mechanisms in this field, apart from the use of state concessional loans, support and services rendered by KOBİA.
Powered by Froala Editor