Meeting of the sub-group on environmental, social and governance standards held
24.01.23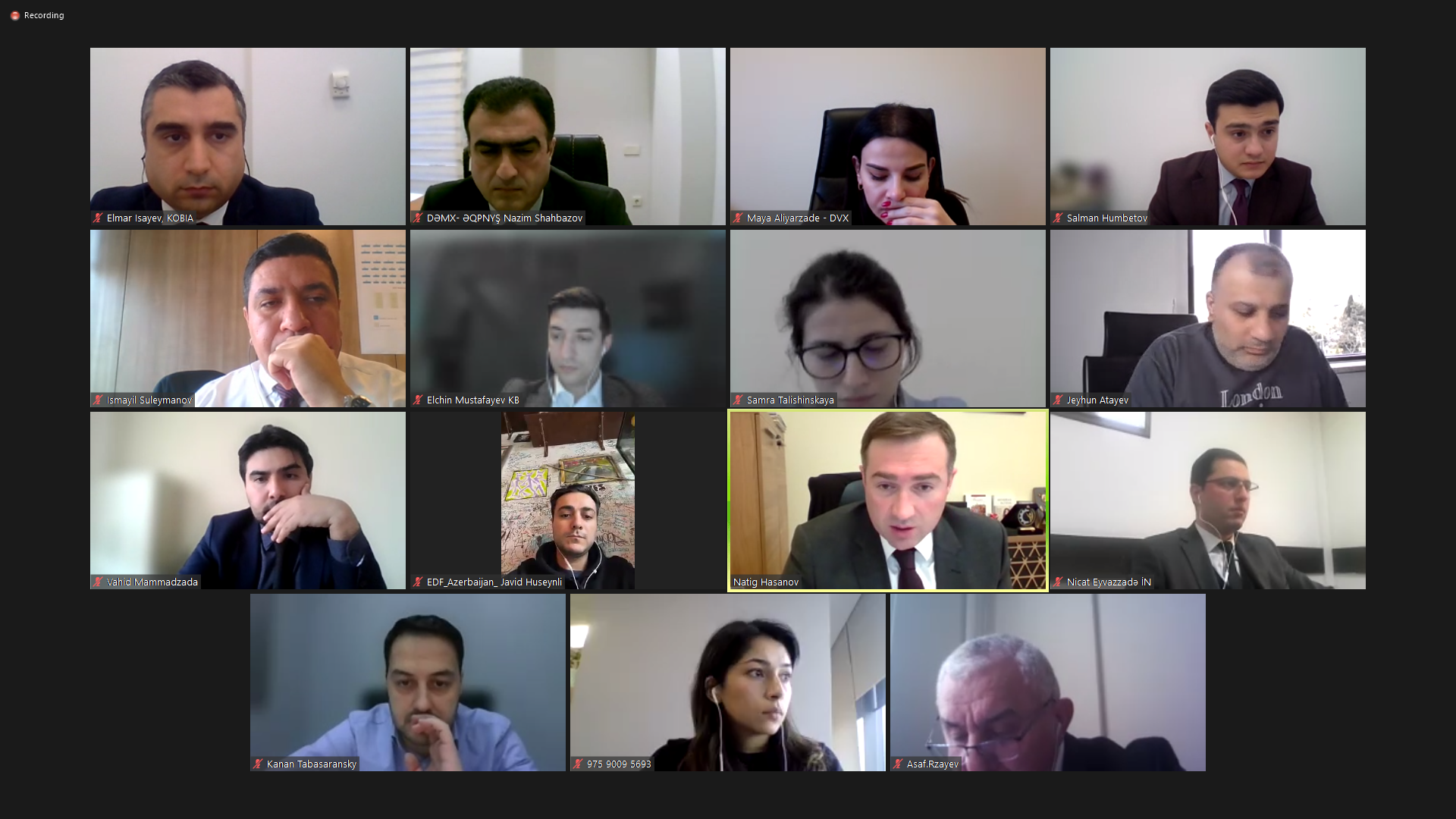 On January 23, a meeting of the subgroup on Environmental, Social and Governance (ESG) standards of the Working Group on corporate governance, investments, protection of investors' interests, business ethics and corporate social responsibility of the Commission for Business Environment and International Rankings was held.
The representatives of the Ministries of Economy, Ecology and Natural Resources, Labor and Social Protection of Population and Energy, Central Bank, Azerbaijan Investment Holding, Entrepreneurship Development Fund, State Tax Service, Azerbaijan Investment Company, Azerbaijan Industrial Corporation, State Oil Company, Azerbaijan Standardization Institute, American Chamber of Commerce in Azerbaijan (AMCHAM), as well as a number of companies took part at the online meeting.
At the meeting, discussions were held on the effective organization of the subgroup`s activities on Environmental, Social and Governance (ESG) standards in 2023 and the implementation of the forthcoming tasks, as well as the timely and satisfactory execution of the measures provided for in the Road Map for 2023 on the stimulation and promotion of the application of ESG principles, and the relevant presentation was heard.
As a part of the meeting, the questions from the stakeholders were also addressed, relevant recommendations were given on the organization of work as a team and prompt communication between group members.
Powered by Froala Editor