Meeting of the Working Group on "Corporate governance, investments, protection of investors' interests, business ethics, and corporate social responsibility" held
27.12.21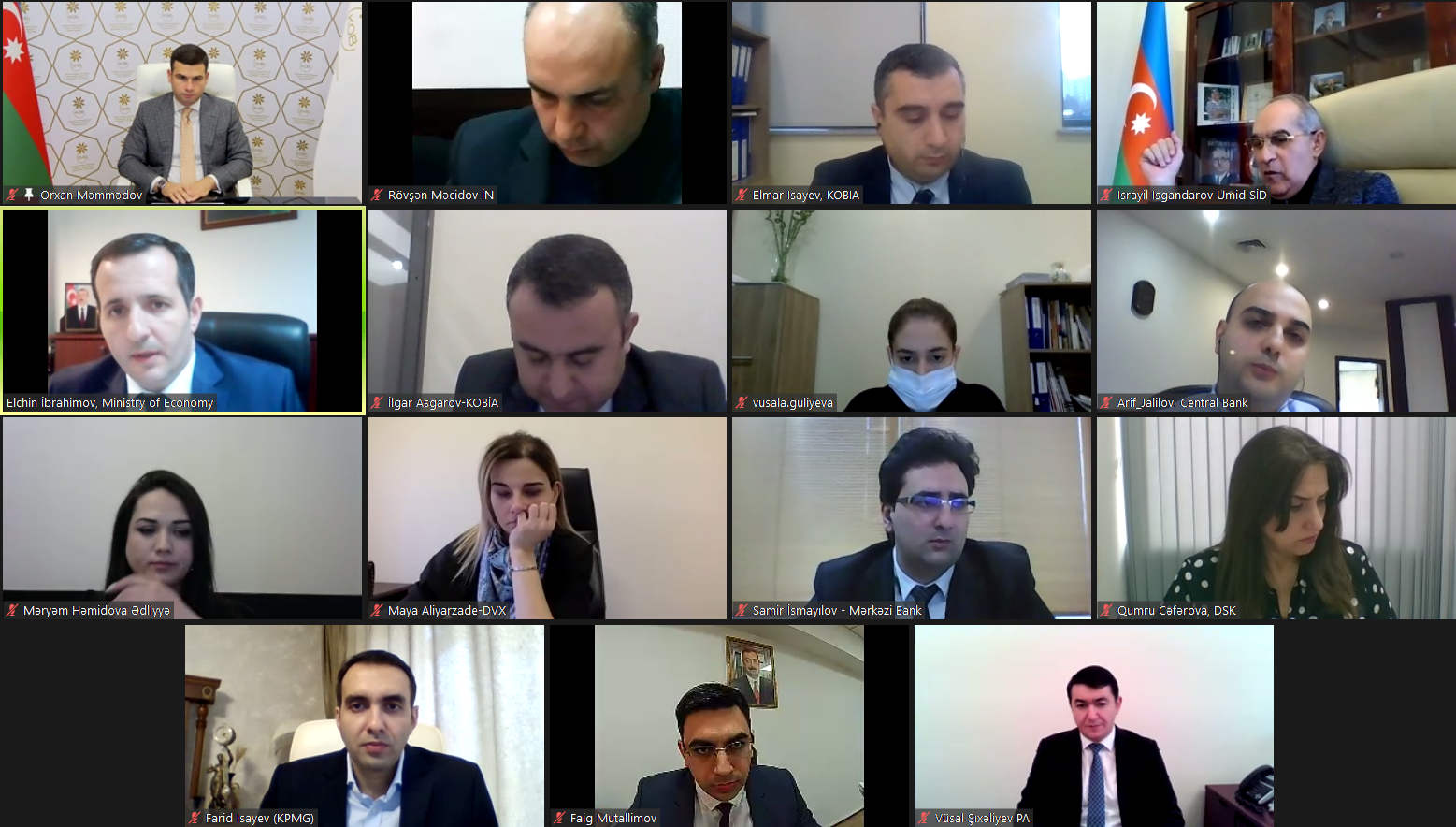 On December 24, the next meeting of the Working Group on "Corporate governance, investments, protection of investors' interests, business ethics, and corporate social responsibility" of the "Commission for Business environment and International rankings" was held.
The meeting, arranged in an online format, was attended by responsible officials from the Presidential Administration of the Republic of Azerbaijan, the Ministries of Economy, Justice, and Environment and Natural Resources, the State Statistics Committee, the Central Bank, and the Small and Medium Business Development Agency (SMBDA). Along with representatives of relevant state agencies, the meeting was also attended by employees of the Constitution Research Foundation, "KPMG Azerbaijan Ltd", and "Deloitte & Touche".
The new head of the Working Group, chairman of the SMBDA Board Orkhan Mammadov expressed confidence that the effective work of the working group would contribute to developing the already achieved results and further improving our country's rank in the reports of reputable rating agencies.
The meeting discussed the status of solving the problems and issues raised at the previous meeting of the Working Group, the work done on the activities specified in the action plan 2021, including amendments to the Civil Code, creating a single portal for the security issuance procedure, preparing guidelines for arranging remote general meetings of joint-stock companies, and the corresponding Global Innovation Index indicators. The meeting also featured exchange of views on the final draft of the Action Plan 2022 and issues to be discussed at the next meeting of the Working Group.
Powered by Froala Editor