Meetings held between SMBDA and relevant Hungarian authorities
14.02.20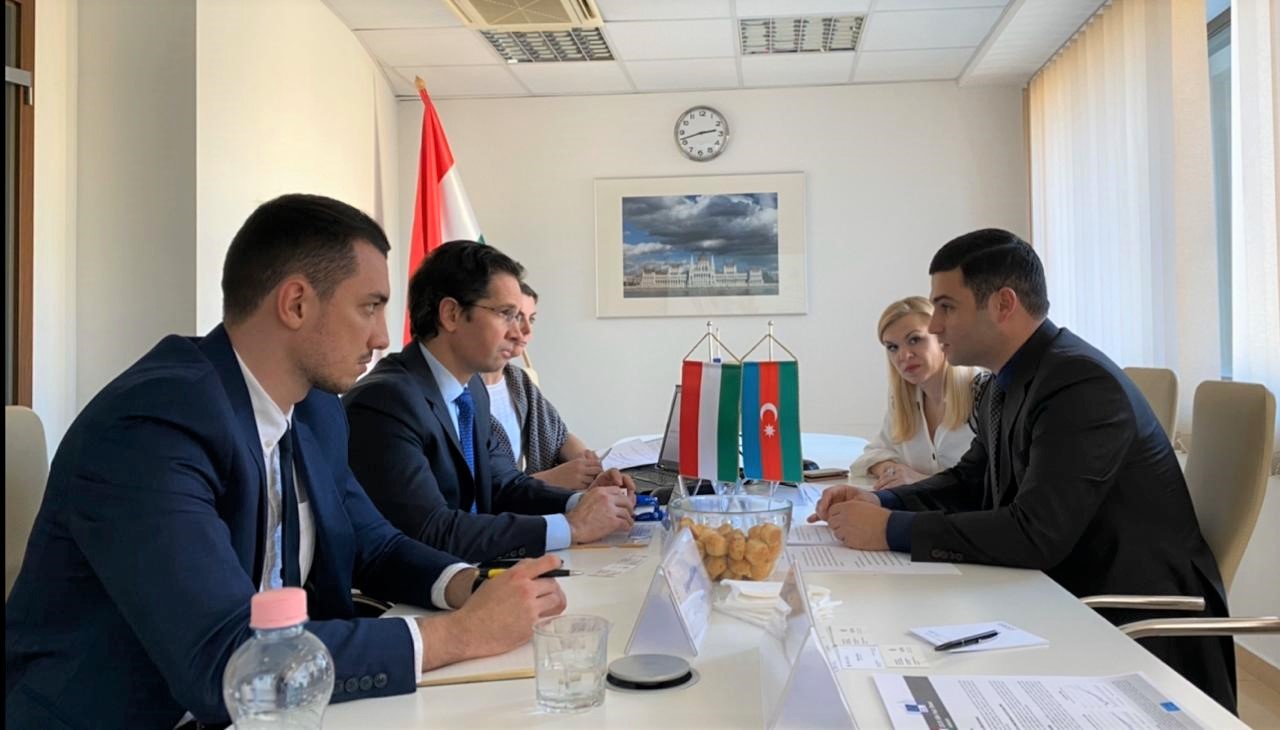 Representatives of the Small and Medium Business Development Agency (SMBDA) of the Republic of Azerbaijan held several meetings with relevant Hungarian institutions within the 7th meeting of the Joint Commission on Economic Cooperation between the Government of the Republic of Azerbaijan and the Government of the Republic of Hungary held in Budapest.
Discussions were held on conducting joint events, market research methodology and financing mechanisms for SMBs dealing with export, cooperation between SMBs operating in the field of agriculture, industry, ICT and healthcare, development of joint action plan and the visit of the delegation from HEPA to Baku at the meeting of Orkhan Mammadov, Chairman of the Board of SMBDA, organized with Balázs Hendrich, Chief Executive Officer of the Hungarian Export Promotion Agency.
Note that SMBDA and HEPA signed a Memorandum of Understanding during the 7th Summit of the Cooperation Council of Turkic Speaking States held in Baku in 2019.
Meeting between Attila Galambos, President of the Western Balkan Committee of the Hungarian Chamber of Commerce and Industry, and representatives of SMBDA, provided information about the activities of the Agency, exchanged views on the organization of joint events and missions, the establishment of a common platform for the development of joint ventures with Hungarian companies in the field of agriculture and food industry in our country, as well as development of cooperation between the SMB entities of the two countries, and invited Hungarian companies to actively use favourable business and investment climate in our country.
Issues were also included in the agenda on the expansion of opportunities for cooperation between SMBs and relevant agencies of both countries.
Powered by Froala Editor