Ministry of Emergency Situations wins the minifootball tournament held amongst state agencies
08.05.23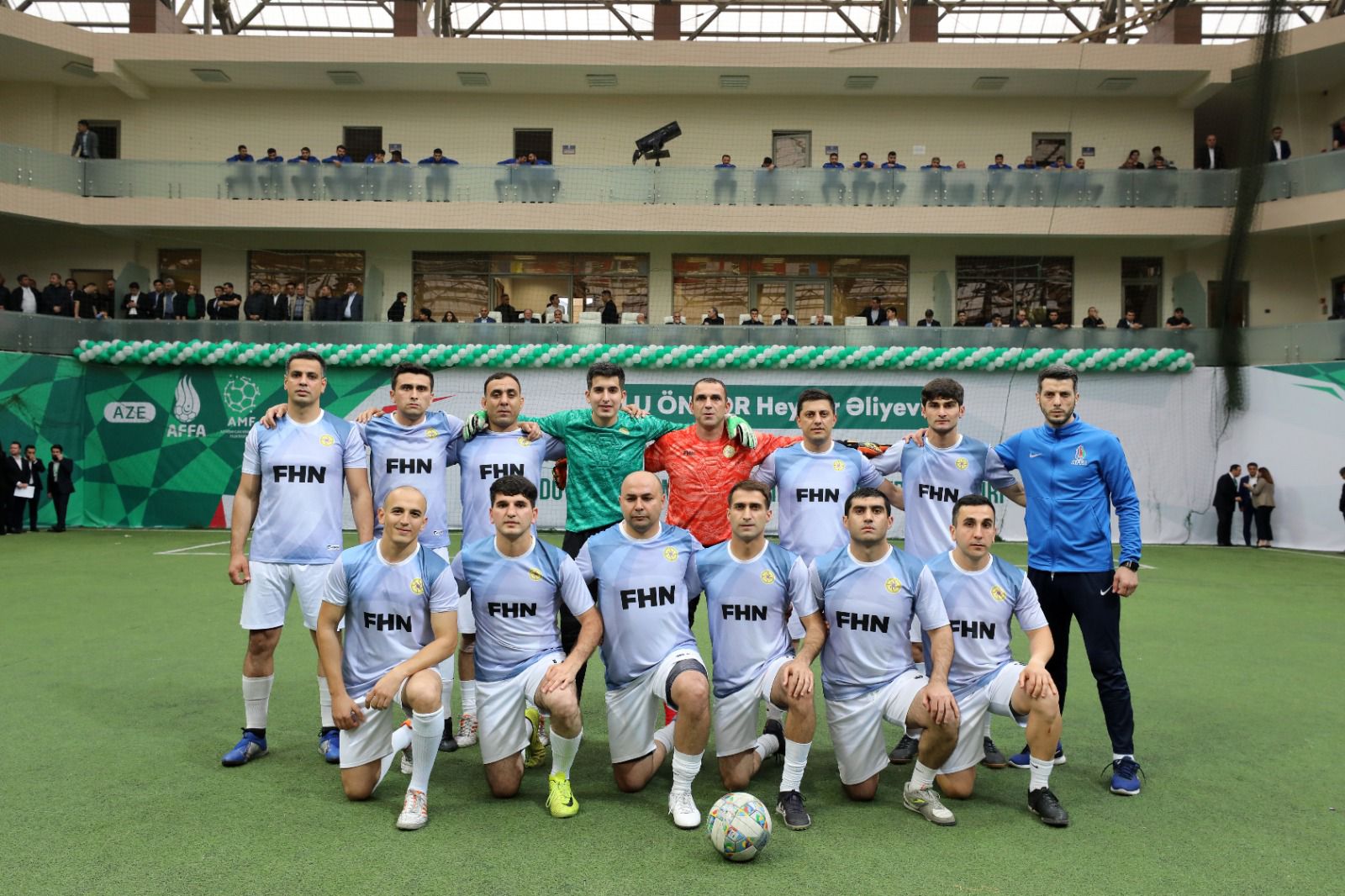 The minifootball tournament marking the 100th anniversary of the birth of the national leader Heydar Aliyev has ended.
More than 50 teams of state agencies participated in the competition organized by the Ministry of Youth and Sports and the Azerbaijan Minifootball Federation. Teams of the State Security Service (SST) and the Ministry of Emergency Situations (MES) played against one another in the decisive match of the tournament starting in November 2022. The main period of the game, which took place in the conditions of tense and interesting sports competition, ended in a scoreless draw. The title of tournament winner was secured by the MES team, who played more accurately on penalties. The winner of the tournament commemorating the 100th anniversary of the great leader Heydar Aliyev was the MES, the SSS and the SOCAR team took the second and third places respectively.
After the meeting, an awarding ceremony was held.
The awards were presented by Minister of Youth and Sports Farid Gayibov, Minister of Emergency Situations Kamaladdin Heydarov, Head of the State Security Service Ali Nagiyev, Honorary President of the Azerbaijan Minifootball Federation Orkhan Mammadov, President of the World Minifootball Federation Filip Juda and others.
Ali Safarov (SSS), top scorer Sattar Gadirov (33 goals, MES), best goalkeeper Yahya Nagiyev (MES) was selected as the best player of the tournament, and the team of the Ministry of Foreign Affairs was awarded in the "fair play" category.
Powered by Froala Editor