New directions of cooperation between KOBIA and Dubai Small and Medium Enterprises discussed
04.11.19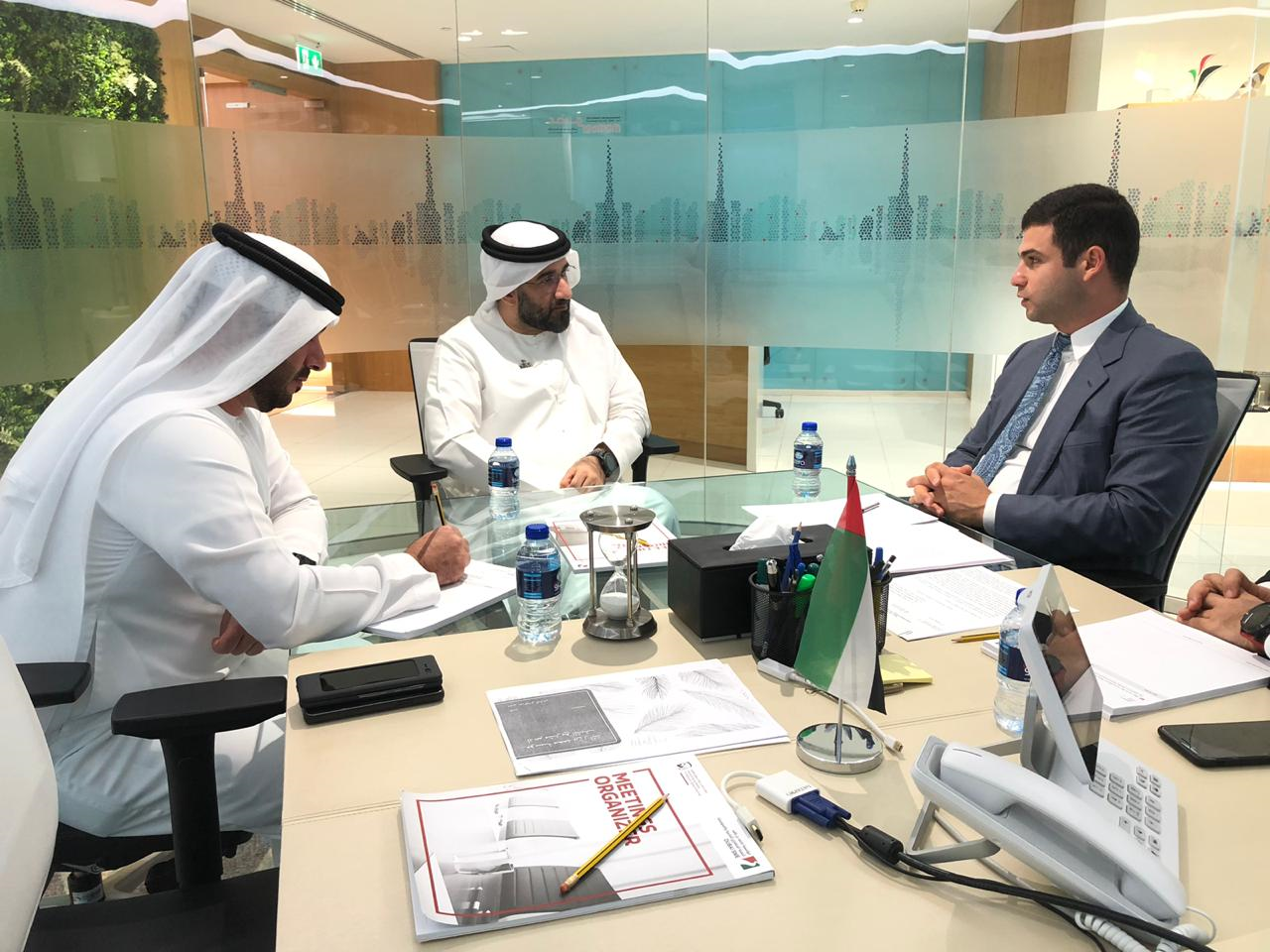 Delegation of the Agency for Development of Small and Medium Businesses of the Republic of Azerbaijan met with Abdul Baset Al Janahi, Executive Director of the Dubai Small and Medium Enterprises at the opening ceremony of the pavilion at the Global Village International Fair in Dubai
During the meeting the parties discussed current relations and new cooperation directions between SMBDA and Dubai Small and Medium Enterprises as well as opportunities for cooperation within the Joint Intergovernmental Commission on Economic, Trade and Technical Cooperation between the Government of the Republic of Azerbaijan and the Government of the United Arab Emirates and possibility of holding an event in Baku with participation of Dubai SMEs.
Chairman of SMBDA Board Orkhan Mammadov shared detailed information on the importance of small and medium business development in Azerbaijan and the progress in this field as well as the activities and projects of the Agency over the past year and new opportunities for cooperation.
Abdul Baset Al Janahi, Chief Executive Officer of Dubai Small and Medium Enterprises, welcomed SMBDA's efforts and projects to support SMEs over the past year and expressed his views on the cooperation prospects.
Powered by Froala Editor