Open vacancy for "SMB friend" in a number of cities and districts
30.08.19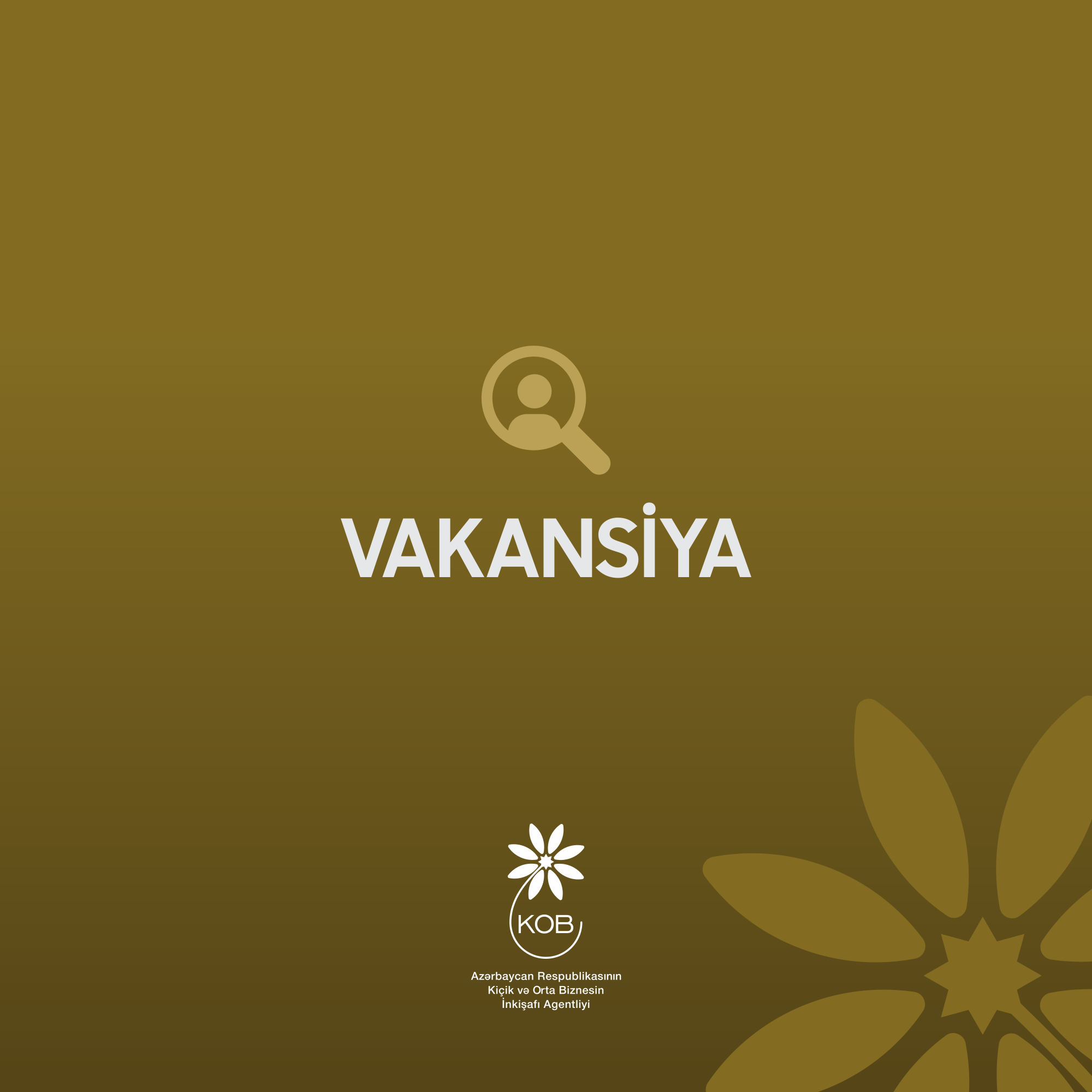 The Small and Medium Business Development Agency of the Republic of Azerbaijan announces the recruitment of a "Friend of Small and Medium Business (SMB Friend)" in Baku (Shuvalan settlement) and Mingachevir cities, and Imishli, Jalilabad and Tovuz districts.
Duties and responsibilities:
Represent the Agency in the assigned region under his/her authority;
Initiate activities in the implementation of SMB initiatives and suggestions;
Provide active support in the resolution of problems encountered in the activities of SMB subjects in the represented region;
Carry out awareness activities on the activities of the Agency;
Develop suggestions for SMB sector development in the represented region and submit to the Agency;
Conduct surveys and observations on services provided by the Agency for the development of entrepreneurship within his/her authority;
Attend the forums, conferences, seminars and other events for acquiring advanced experience, carry out other activities for the development of entrepreneurship;
Ensure development, processing and summarizing of the necessary regular area reports and information;
Ensure examination of appeals and requests from citizens, state bodies, entities and organizations, and their relevant coordination in compliance with the legislation.
Requirements for a candidate:
Higher education: Bachelor degree – major in economics or management;
Relevant experience is an asset;
Knowledge of state support and promotion mechanisms provided for entrepreneurs;
Well informed on economic analysis methods;
Knowledge of economics and legislation for entrepreneurial activity;
Familiar with surveying methods;
Written and verbal communication skills;
Presentation and listening skills.
Terms:
Full time, work schedule Monday-Friday (5 days a week).
Those who meet the above-mentioned requirements are requested to submit their CVs to hr@smb.gov.az by 30.09.2019 by indicating "SMB Friend (region)" in the subject, otherwise, the applications will not be considered. Only relevant candidates will be invited for an interview.
Powered by Froala Editor