Public Council created under Agency for Development of SMEs in Azerbaijan
29.11.18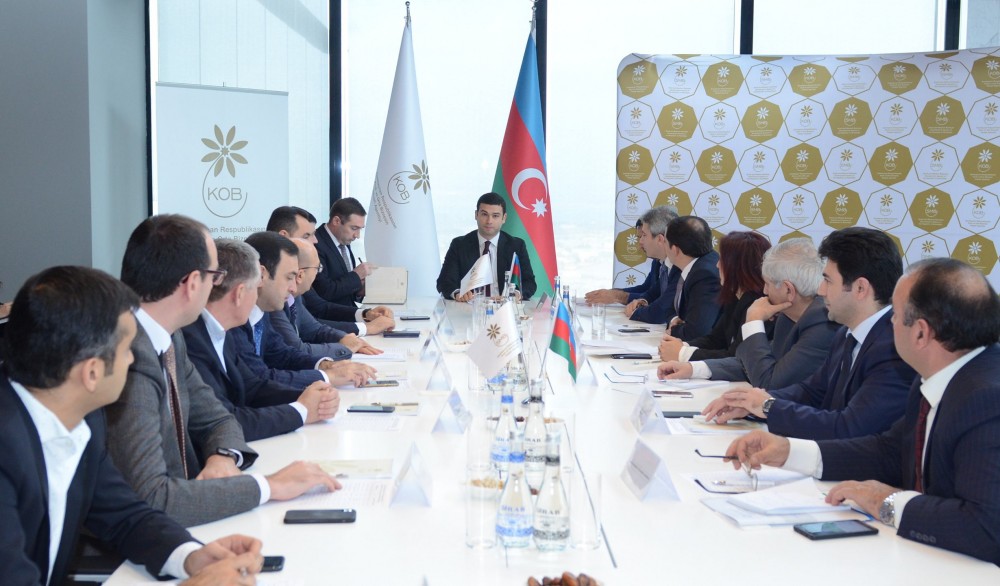 A Public Council has been created under the Agency for the Development of Small and Medium-sized Enterprises (SMEs) in Azerbaijan, chairman of the agency's board Orkhan Mammadov said Nov. 29.
He said that the Council included 15 representatives of various organizations, non-governmental organizations, as well as associations that bring together hundreds of entrepreneurs. Head of the Azerbaijan Pomegranate Producers and Exporters Association Farhad Garashov was elected the head of the Public Council.
"The goal of the Public Council is to strengthen public participation in the Agency, as well as ensure public oversight of the activities of SMEs and strengthen relations between the Agency and the public," said Mammadov.
He noted that the establishment of close ties with civil society institutions during these initiatives is one of the key areas of the Agency's activities.
The creation of the Public Council under the Agency for the Development of SMEs in Azerbaijan is an indicator of the importance attached to the establishment of healthy relations between state and private entrepreneurship, he added.
The Public Council included representatives of the Public Association "Regional Development" of the Heydar Aliyev Foundation, the Fund to Support the Development of Entrepreneurship and Market Economy, the Public Association for Support of Disabled Entrepreneurs, as well as the associations of beekeepers, furniture, construction materials, pomegranate, hazelnut, wine, producers and exporters of dairy products, insurers, banks and tourism.
Powered by Froala Editor