"Scale Up" Accelerator Program for Women Entrepreneurs
13.12.19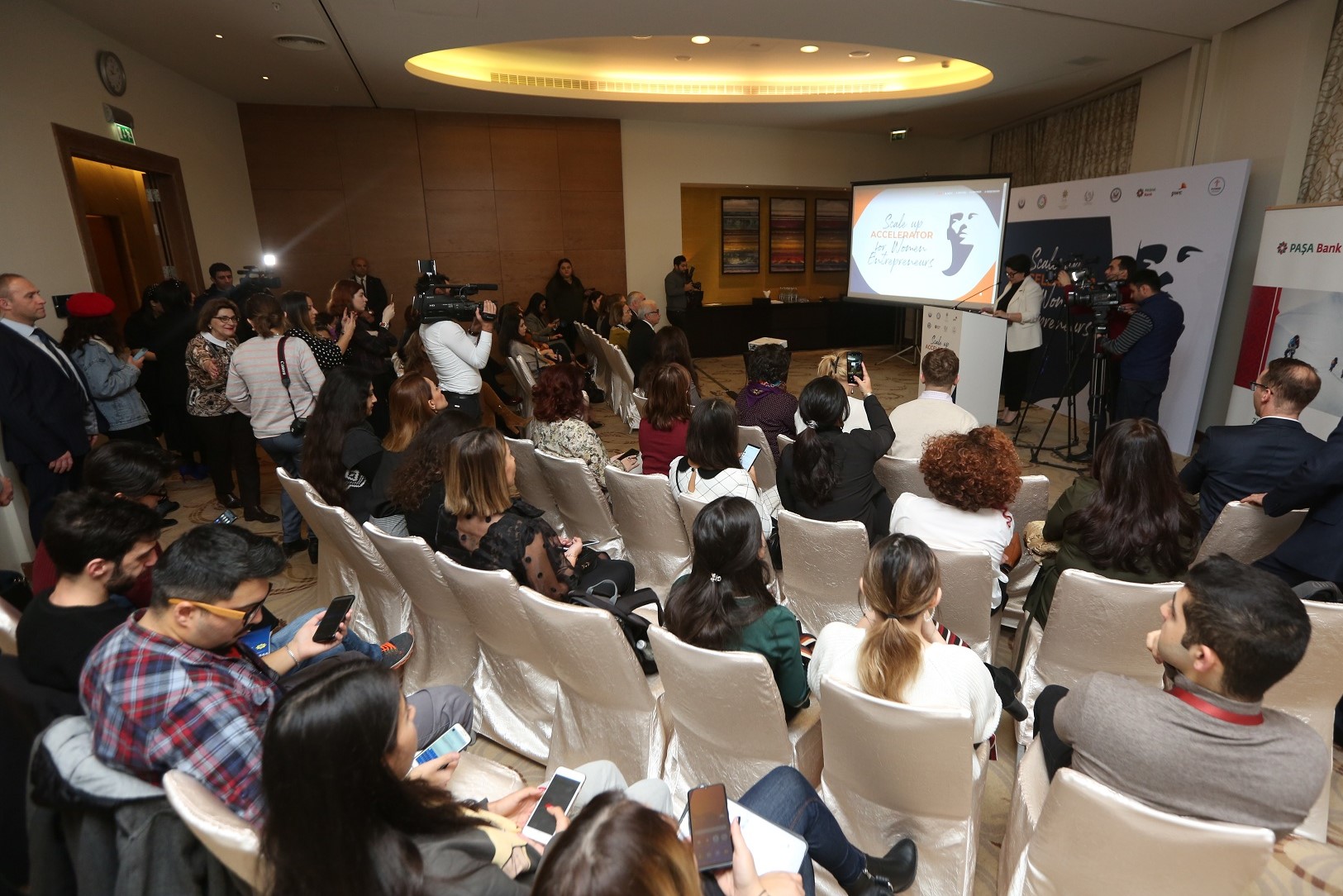 The kick-off event of "Scale Up" Accelerator program for women entrepreneurs was held on December 13.
The "Scale Up" Accelerator Program for Women Entrepreneurs - an initiative of the "Azerbaijan Business Women" organization is implemented with the joint support of Ministry of Economy, Small and Medium Business Development Agency (SMBDA), State Committee on Family, Women and Children Affairs, US Embassy in Azerbaijan, "PASHA Bank" and "PwC Azerbaijan."
The main goal of the program is to strengthen the role and influence of women in the economy, to provide the necessary support and create adequate conditions to accelerate and grow their businesses. Participants will gain knowledge and skills in digital transformation, communications, investment rules, and self-development topics during the eight-week "Scale Up" Accelerator program.
Online registration for the program will be open at www.abw.az until December 28, 2019. Selected candidates will be eligible to participate in the eight-week program.
Powered by Froala Editor