SMB development centers to continue supporting entrepreneurs in the coordination and share of experience
13.10.21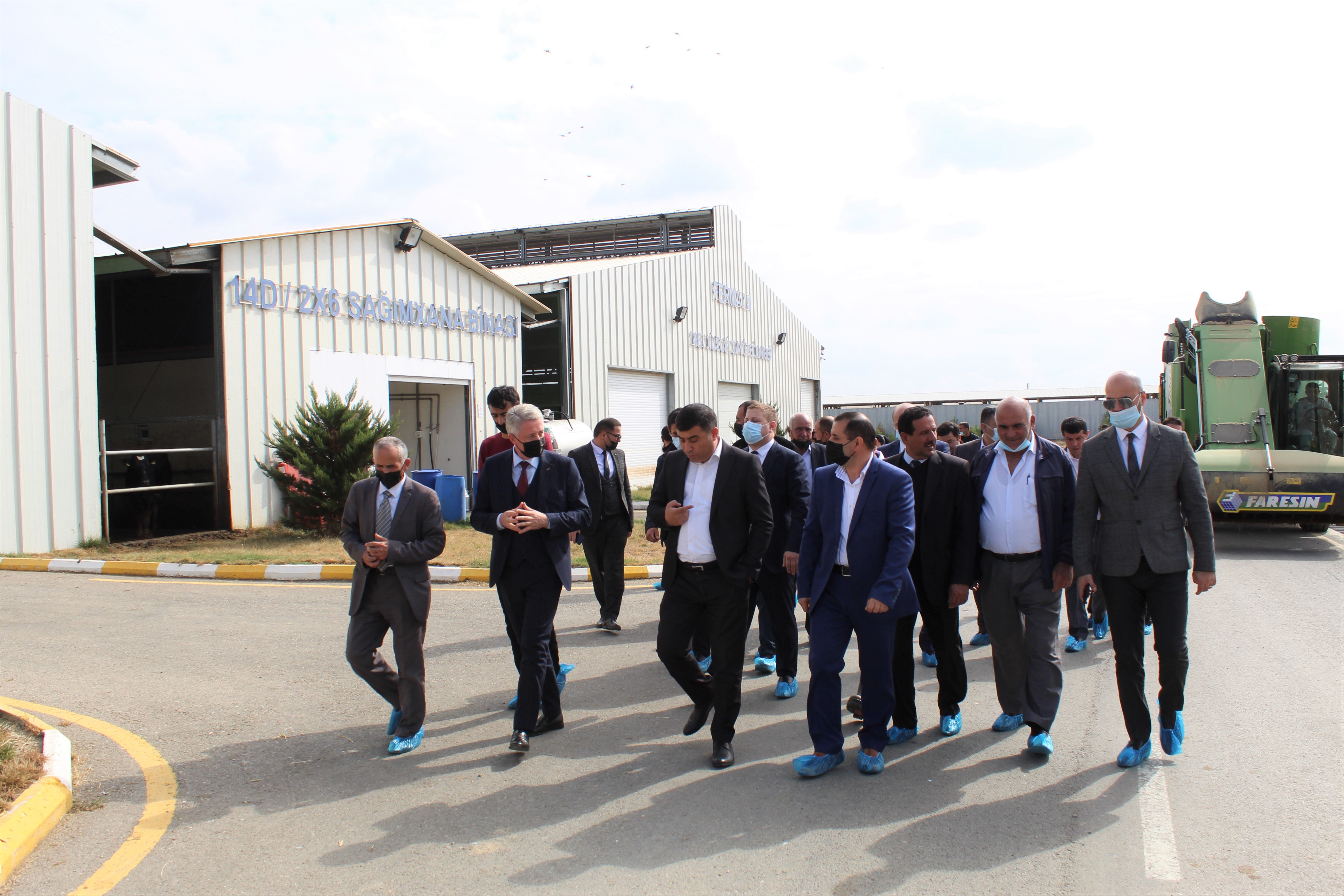 Agsu-Kurdamir, Shamkir-Gadabay, and Dashkesan-Goygol SMB development centers of the Small and Medium Business Development Agency (SMBDA) arranged an info tour to the "Azersun Shamakhi Agropark" for farmers engaged in livestock breeding.
The event, organized to establish relations between entrepreneurs, develop existing ties, and exchange experience, was attended by 20 farmers from 6 regions. As part of the info tour, entrepreneurs visited the cropped area and livestock complex. Agropark experts informed the participants of the automation of modern livestock complexes using various interactive methods, a special electronic system monitoring the health and nutrition of animals and the quality of milk, as well as the proper maintenance and care of breeding animals.
As part of the event, training on the topic of "SMB clustering" was held at the Agsu-Kurdamir SMB Development Center. The entrepreneurs were informed of the creation of clusters in livestock breeding, their efficiency, innovations in the legislation on clusters. Also, they received explanations on access to financial resources, developing and improving the competitiveness of business using a flexible management system and an effective coordination mechanism, and ways to attract local and foreign investments, the entrepreneurs' appropriate proposals were heard, and their questions were answered.
Powered by Froala Editor