"SMB Friends" started their activities in Lankaran and Jalilabad
06.12.19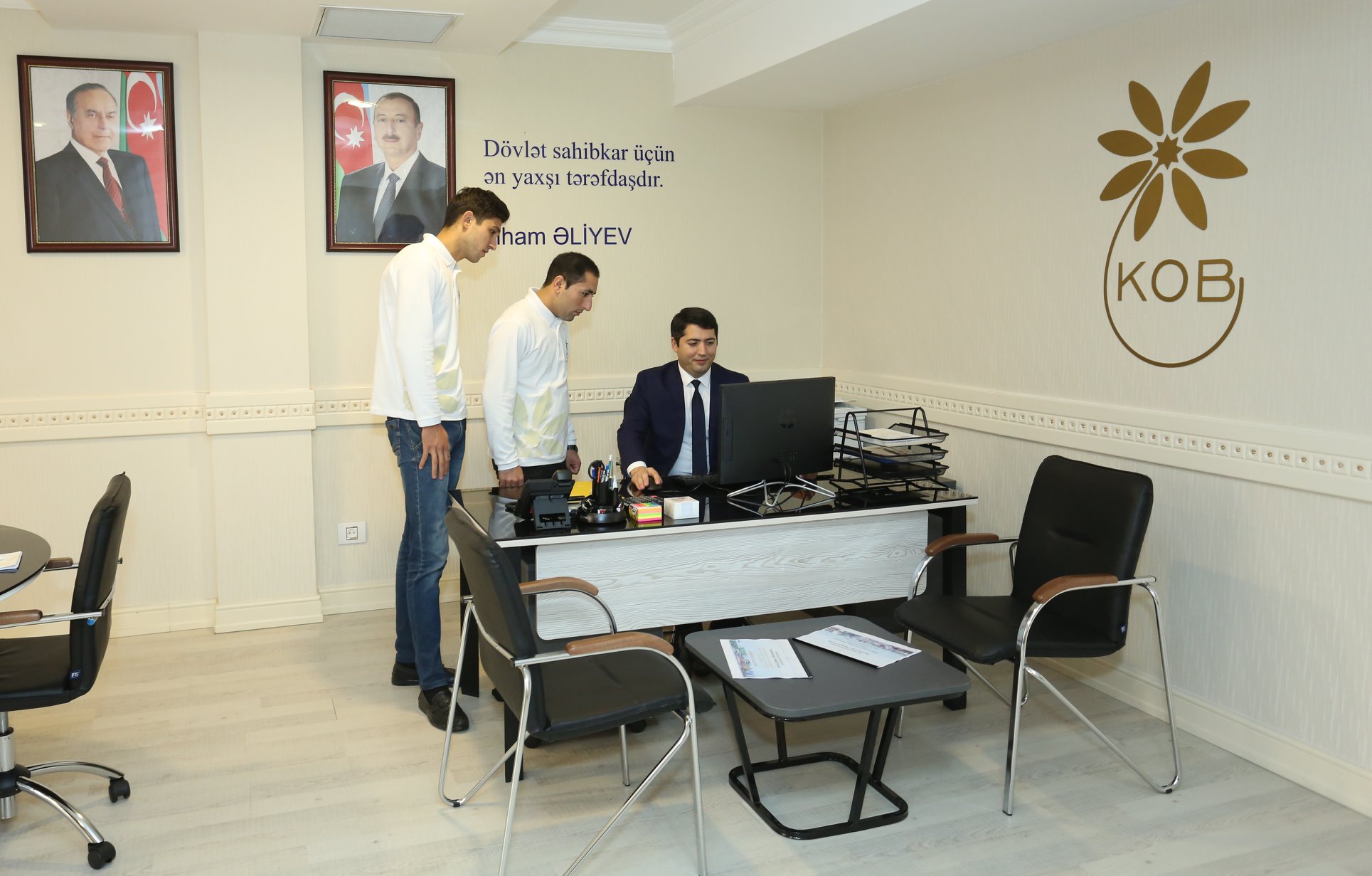 "SMB Friend" of the Small and Medium Business Development Agency (SMBDA) of the Republic of Azerbaijan has started its activity on December 6 in Lankaran.
Information on the SMB Friend mechanism, the benefits of this support for entrepreneurs, as well as "Agricultural Competitiveness Enhancement Project" of ACDA was shared, along withquestions of entrepreneurs that were answered at the event organized with the participation of SMBDA, local executive power, Agro Credit and Development Agency (ACDA) under the Ministry of Agriculture, "Rabitabank" OJSC, and entrepreneurs.
Orkhan Mammadov, Chairman of the Board of SMBDA, briefed on the activities of the Agency, measures taken to support SMBs over the past two years and services provided by SMB Friends to entrepreneurs in the regions, while Khalid Rahimov, deputy Head of Lankaran Region Executive Power, informed about socio-economic development of Lankaran and entrepreneurial activities in the region and was emphasized that SMB friend is a useful support mechanism for entrepreneurs and startups.
A presentation was given on the "SMB" Friend mechanism, and representatives of the Rabitabank OJSC, the agent bank of "Agricultural Competitiveness Enhancement Project" of ACDA, provided information on the project and other services of the bank for SMBs at the event.
Later the participants visited the office of the SMB Friend located in the Heydar Aliyev Center in Lankaran.
SMB Friend was launched on the same day in Jalilabad as well. Thus, the number of SMB friends in the country has reached 20.
Orkhan Mammadov, Chairman of the Board of SMBDA, informed entrepreneurs, particularly micro, small and medium businesses about the support measures provided by SMBDA, and Khalid Namig Zeynalov, Head of Jalilabad Region Executive Power, briefed on thedevelopment of entrepreneurship in the region; they invited entrepreneurs to actively cooperate with SMB Friend at the event with the participation of representatives of the relevant agencies providing services to entrepreneurs and entrepreneurs in the region.
SMB Friend will operate at the Heydar Aliyev Center located in Jalilabad. All necessary facilities have been set up to receive entrepreneur's application, and provide them with relevant services within the state support mechanisms. As in other SMB Friend offices, SMB Volunteers will also operate together with SMB Friends in Lankaran and Jalilabad regions.
A survey was conducted to inquire into entrepreneurs' problems and proposals during the events.
Powered by Froala Editor