The First Forum of Young Entrepreneurs was held
10.12.19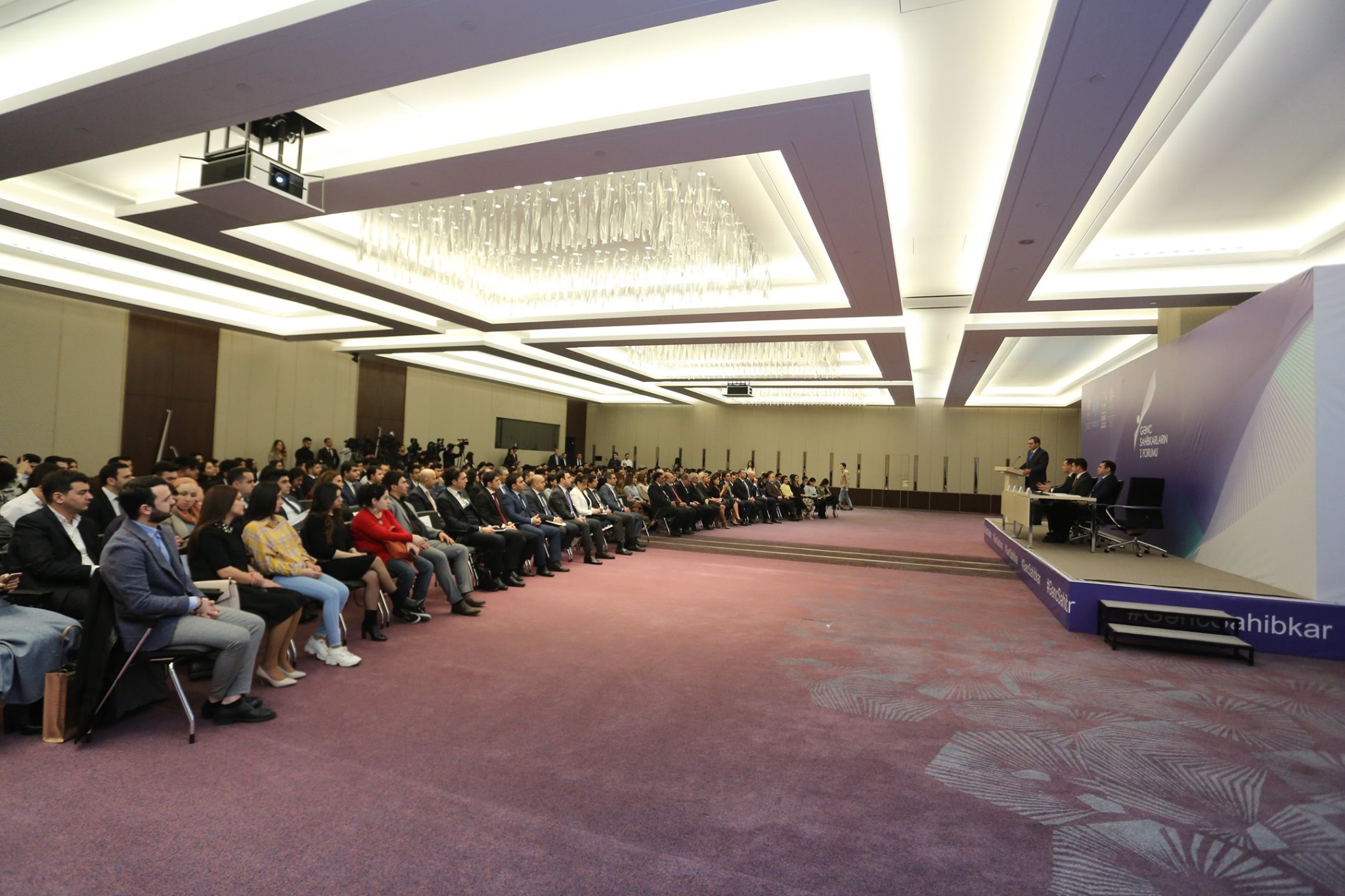 The First Forum of Young Entrepreneurs was held at the Baku Convention Center on December 10.
Over three hundred attendees among which are the representatives of state agencies, youth public organizations, and young people engaged in entrepreneurial activity as well as the youth interested in this field participated in the forum co-organized by Small and Medium Business Development Agency (SMBDA) of the Republic of Azerbaijan under the Ministry of Economy, the Youth Foundation, and the Public Council under the SMBDA.
The forum was an opportunity to discuss youth interest in entrepreneurship, issues on how to start a business, implementation of creative initiatives and projects of young people. The forum was organized to encourage entrepreneurship among youth, explore ideas and suggestions in this field, and answer related questions.
Intigam Babayev, Deputy Minister of Youth and Sports provided information about the youth policy implemented in our country,Farid Jafarov, Executive Director of the Azerbaijani Youth Foundation spoke about the measures in the development of knowledge and skills of young people and support for their initiatives and projects, and Khalig Ildirimzadeh, Chairman of the Board of the "Young Entrepreneurs Network" Public Union briefed on the activities of the organization he represents.
Orkhan Mammadov, Chairman of the Board of SMBDA, noted that the development of entrepreneurship among youth is a priority and made respective suggestions on the promotion of the state support mechanisms among young people, active involvement of young people in the employment process, efficient use of infrastructure resources, and talked about the way to enhance access to financial resources for young people.
A memorandum of cooperation was signed between SMBDA and the Azerbaijani Youth Foundation within the forum. The document was signed by Orkhan Mammadov, Chairman of the Board of SMBDA, and Farid Jafarov, Executive Director of the Azerbaijan Youth Foundation.
The forum served as an opportunity to hear the suggestions of young entrepreneurs and allowed them to share their success stories of starting a business.
Powered by Froala Editor