The RITP program aimed at developing regional tourism was presented to the public
01.07.21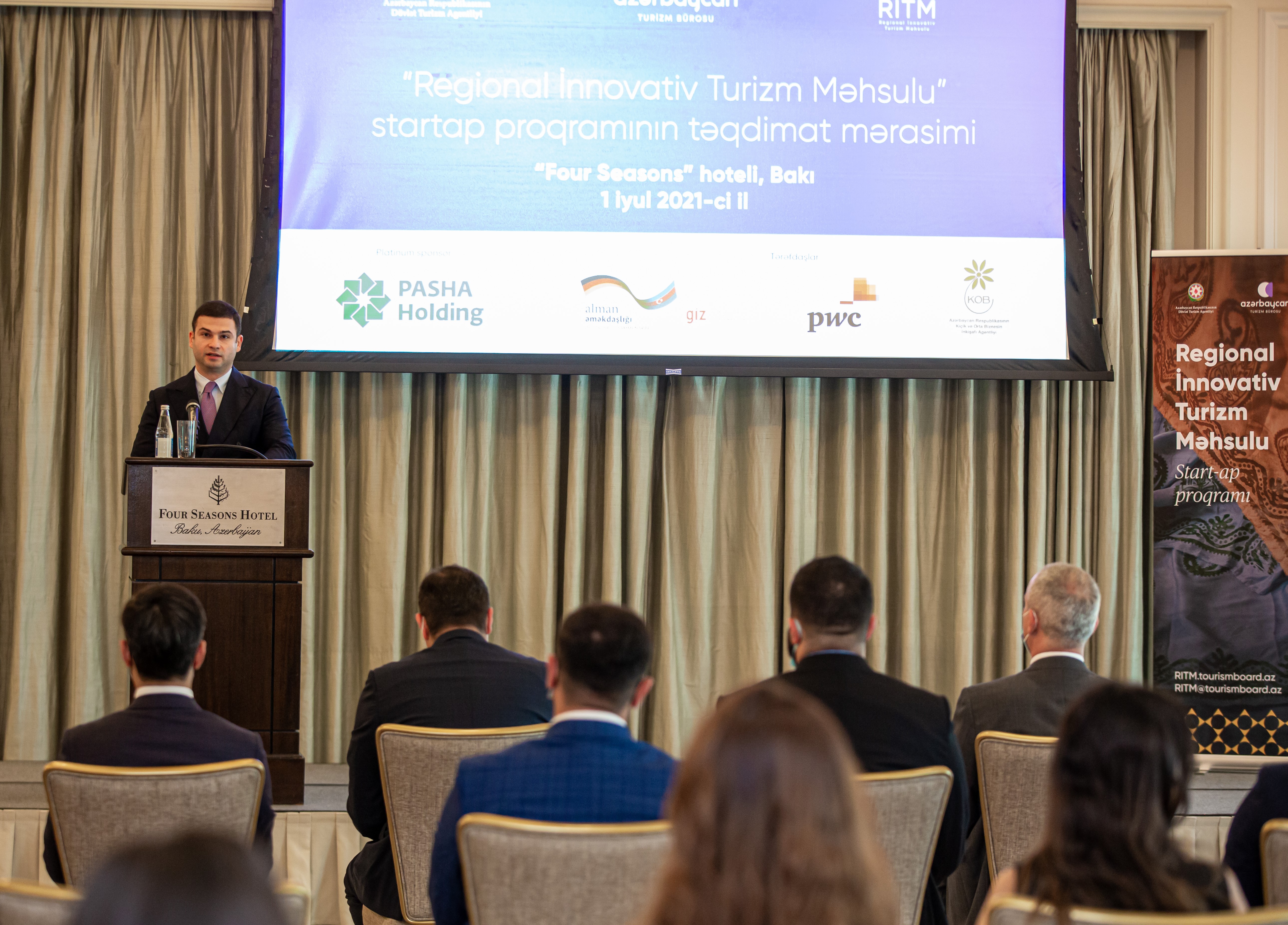 On July 1, the "Regional Innovative Tourism Product" (RITP) program developed by the State Tourism Agency to support tourism startups in the regions, as well as attract investments in regional tourism, was presented to the public. The Small and Medium Business Development Agency (SMBDA) of the Republic of Azerbaijan is one of the program partners.
Speaking at the event, the Chairman of the SMBDA Board Orkhan Mammadov noted that promoting entrepreneurship in the field of tourism was among the priority directions of the Agency's activity and informed on the possibilities of collaboration and the SMBDA's support provided under the project. It was noted that implementing the project would contribute to the growth of employment in the tourism sector in the regions and the creation of new business entities. SMBDA will provide comprehensive support to the project. Thus, the Agency issues "Startup" certificates to new enterprises, which exempt them from tax on income from innovation activity for 3 years, and may arrange informational webinars for project participants in this area. Specialists of the Agency's SMB development centers may provide the project participants with training and consulting services.
Chairman of the State Tourism Agency Fuad Naghiyev said that the startup program would contribute to improving the quality of services in our regions, increasing the number and range of tourism products, as well as developing sustainable tourism. It was noted that regional tourism development was one of the key factors that could increase employment and create new tourism-oriented businesses.
At the event, the project's website https://ritm.tourismboard.az/ was presented and the conditions and rules for submitting applications for participation in the program were announced.
Note that the RITP regional entrepreneurship program will work to stimulate innovative startups by attracting investors and IT professionals in tourism, developing the entrepreneurial potential of the local population, as well as supporting small and medium tourism enterprises. Along with SMBDA, the project partners are the German Society for International Cooperation (GIZ), and the international audit company "PricewaterhouseCoopers" (PwC).
Powered by Froala Editor