The SMB Friends to Operate in Salyan and Sabirabad
15.04.21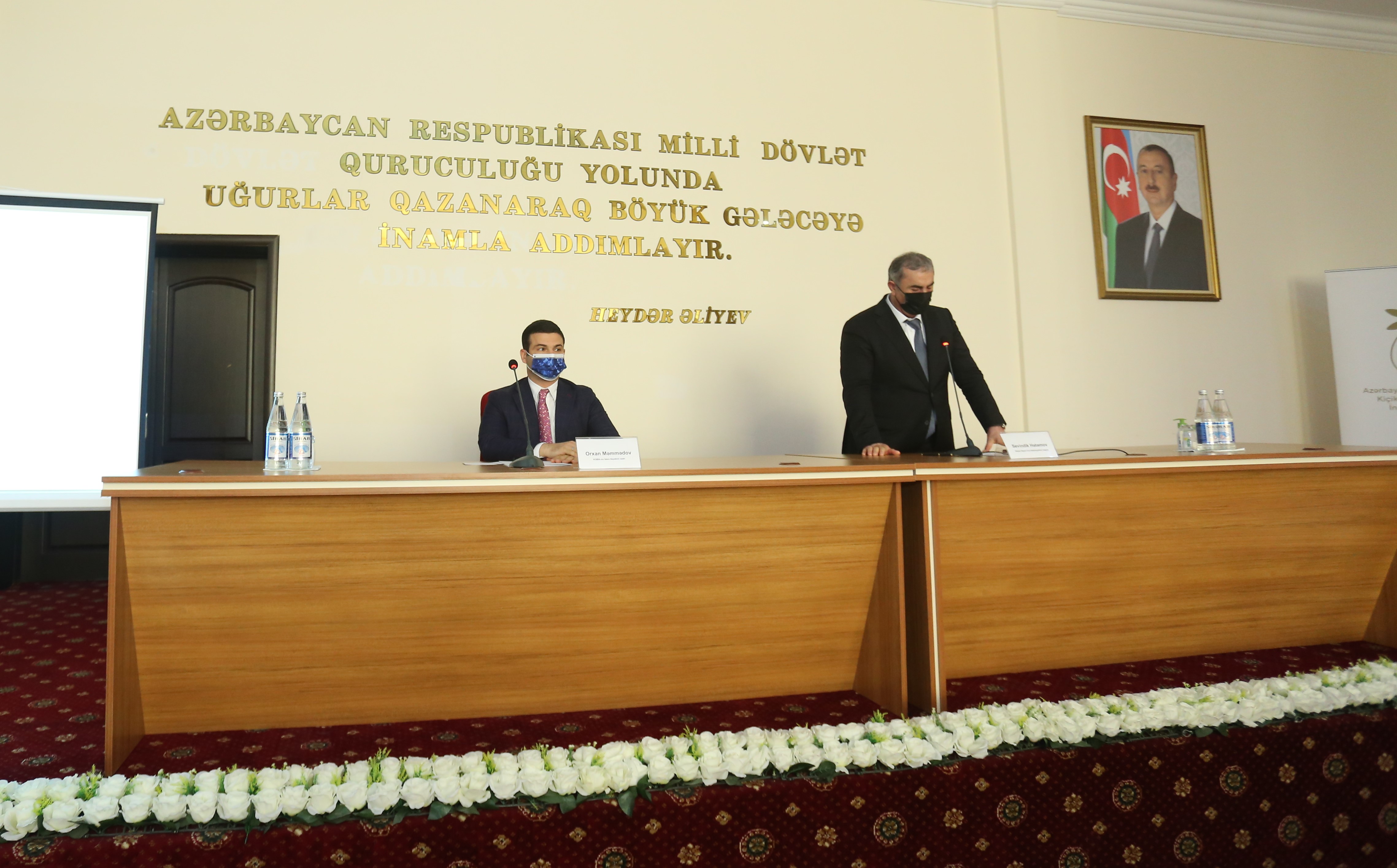 The area of activity of the SMB Friend network of the Small and Medium Business Development Agency (SMBDA), which supports creating new micro and small businesses and developing the existing SMBs in the regions, protecting the entrepreneurs' interests, implementing their investment initiatives, and participating in training, is expanding.
On April 15, the SMB Friends started operating in Salyan and Sabirabad regions. Thus, 26 SMB Friends are currently operating in 24 cities and regions of the country.
At the presentations held with the participation of a limited number of entrepreneurs and representatives of local executive bodies and relevant government agencies due to the restrictions imposed, the Chairman of the SMBDA Board Orkhan Mammadov provided information on the Agency's activity and the SMB Friend mechanism. It was noted that micro, small, and medium businesses can contact SMB Friends on issues related to entrepreneurship. The SMB Friend will provide entrepreneurs with the required comprehensive state support in creating new enterprises and developing the existing SMBs in the region under the existing mechanisms of state support and Agency services. The SMB Friend will also take appropriate measures within the framework of the Public-Private Partnership Platform to protect the entrepreneurs' interests and solve their problems, study their needs for development and proposals through surveys. Orkhan Mammadov noted that SMB Friends are planned to be opened in other cities and regions of the country to support local entrepreneurs and invited entrepreneurs to actively cooperate with the SMB Friend.
Then, films were demonstrated about the Agency's SMB support mechanisms, including SMB Friends, and the entrepreneurs' questions of interest were answered.
It should be noted that in the Salyan region, the SMB Friend office operates in the Heydar Aliyev Center, and in Sabirabad, in the Youth Center. The SMB Friend offices have all the conditions required to provide services to entrepreneurs. Along with SMB Friends, the SME Volunteers will also operate in the offices.
Powered by Froala Editor