To the attention of entrepreneurs who wish to take part in a virtual International Advanced Training Course on Management!
23.06.21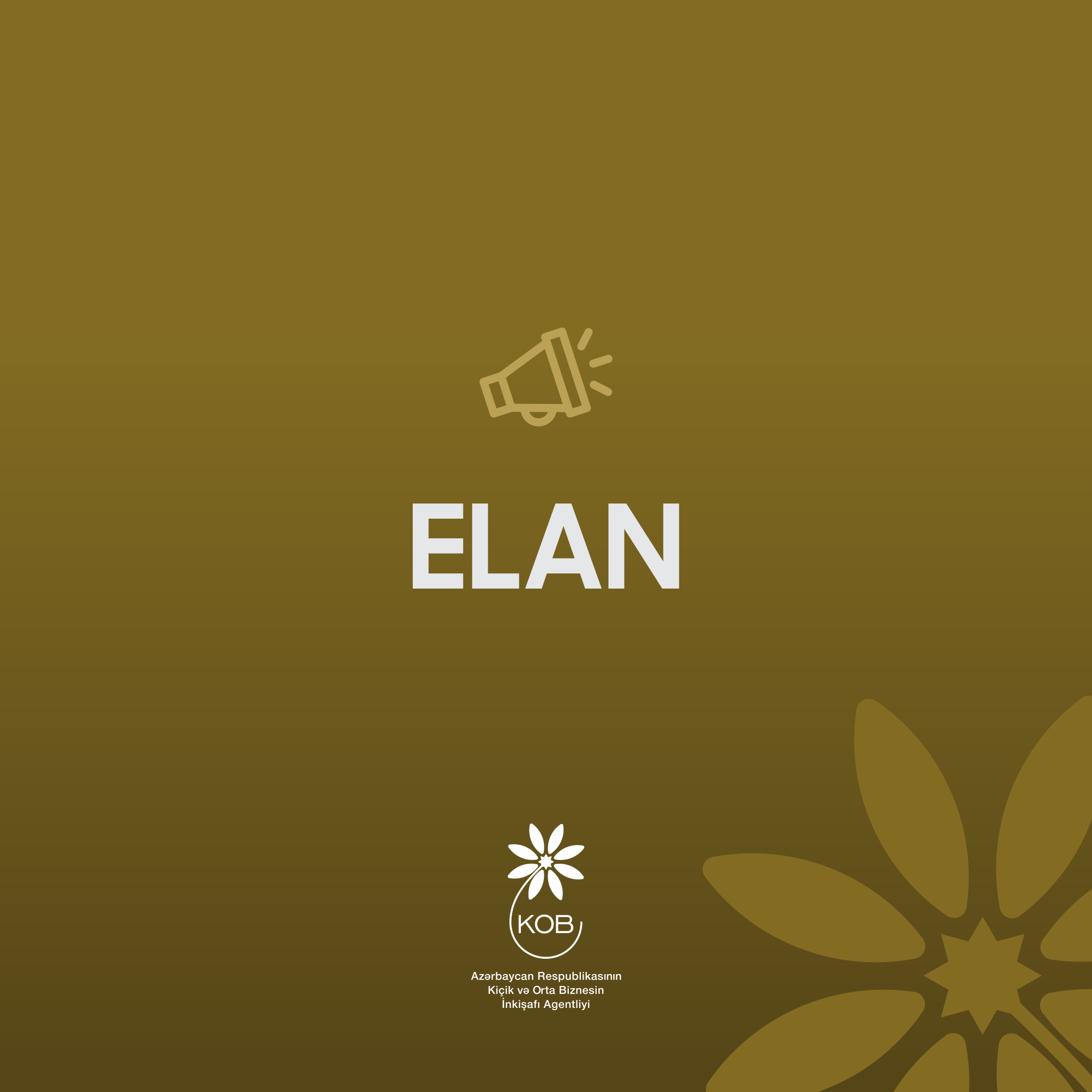 The Small and Medium Business Development Agency of the Republic of Azerbaijan
ANNOUNCES COMPETITION

For entrepreneurs and upper level managers who wish to participate in the virtual International Advanced Training Course on Management to be organized by the German Agency for International Cooperation (Deutsche Gesellschaft fuer internationale Zusammenarbeit GIZ ) and relevant German Training Centers during August and October 2021 within the framework of German-Azerbaijani Manager Training Program to develop skills of managers in Azerbaijan's business community to prepare them for cooperation and trade with the German business.
The purpose of the virtual International Advanced Training Course on Management is to support business entities of Azerbaijan in taking virtual advanced training courses, studying international experience, professional development of managers in the field of business, with the strong focus on establishment of direct economic relations with German companies (Additional information for applicants and participants).
About the training course:
Topic: Economic Cooperation
Language: English
The training course consists of the following stages:
Online stage: online trainings, online company visits, online B2B meetings (12 weeks)
Follow-up stage (6 month)
Completion stage in Germany (one week)
Alumni and networking
Additional information about the training course https://managerprogramm.de/en/business-with-germany/programme-phases/
The Training Course is free of charge. The participants, who have successfully completed the training, will be awarded a GIZ Certificate.
Requirements for participation:
Higher education (Bachelor's and/or Master's Degree)
Minimum 1 year of work experience in the field of management
Good command of English
High communication and presentation skills
Application rules and competition process:
Candidates, who meet the requirements and wish to participate in the Training Course, are kindly asked to submit the following electronic documents in English to Agency by sending an e-mail to training@smb.gov.az with "International Advanced Training Course" in Subject:
- Data protection declaration / Privacy statement
- Cooperation project (points 1 to 5 must be fully answered)
- Certificate approved by the Chief of the workplace, indicating the position of the employee on the consent to participate in the Program.
After the evaluation of the application documents, suitable candidates will be invited to the individual online interviews, which will be held with the participation of responsible employees of GIZ.
Note: The participants who will successfully complete the training course in accordance with the current pandemic conditions are expected to visit Germany.
For more information, please contact: (+994 12) 404 04 01 / (055) 200 04 57, e-mail training@smb.gov.az (Malahat Kazimova).
Powered by Froala Editor