55 online stores, 700 product items: the number of www.kobmarket.az users is growing
17.07.21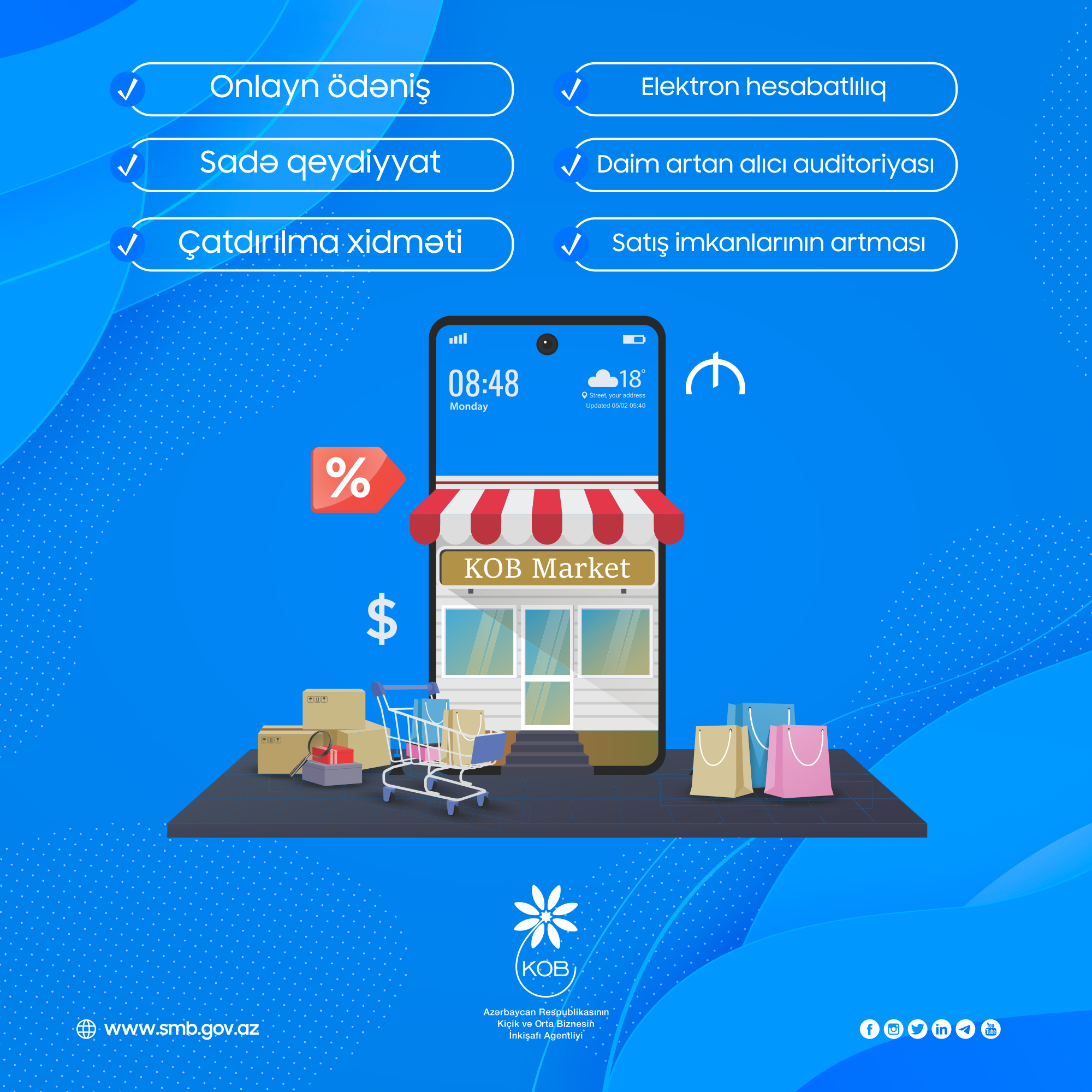 Within a month, 55 business entities have registered on the www.kobmarket.az portal and created online stores. The portal contains 700 items of goods.
The www.kobmarket.az portal was created with the support of the Small and Medium Business Development Agency (SMBDA) to expand the online sales opportunities of entrepreneurs, in particular, micro and small businesses. The portal allows users to use a single payment system and delivery service. Registration is simple: an entrepreneur can get the necessary information on the sale as a portal report.
By registering on the e-commerce portal www.kobmarket.az, entrepreneurs may quickly open an online store and expand their sales opportunities by placing their products there.
Powered by Froala Editor