A seminar for entrepreneurs was held on the "Use of electronic state registration"
17.03.21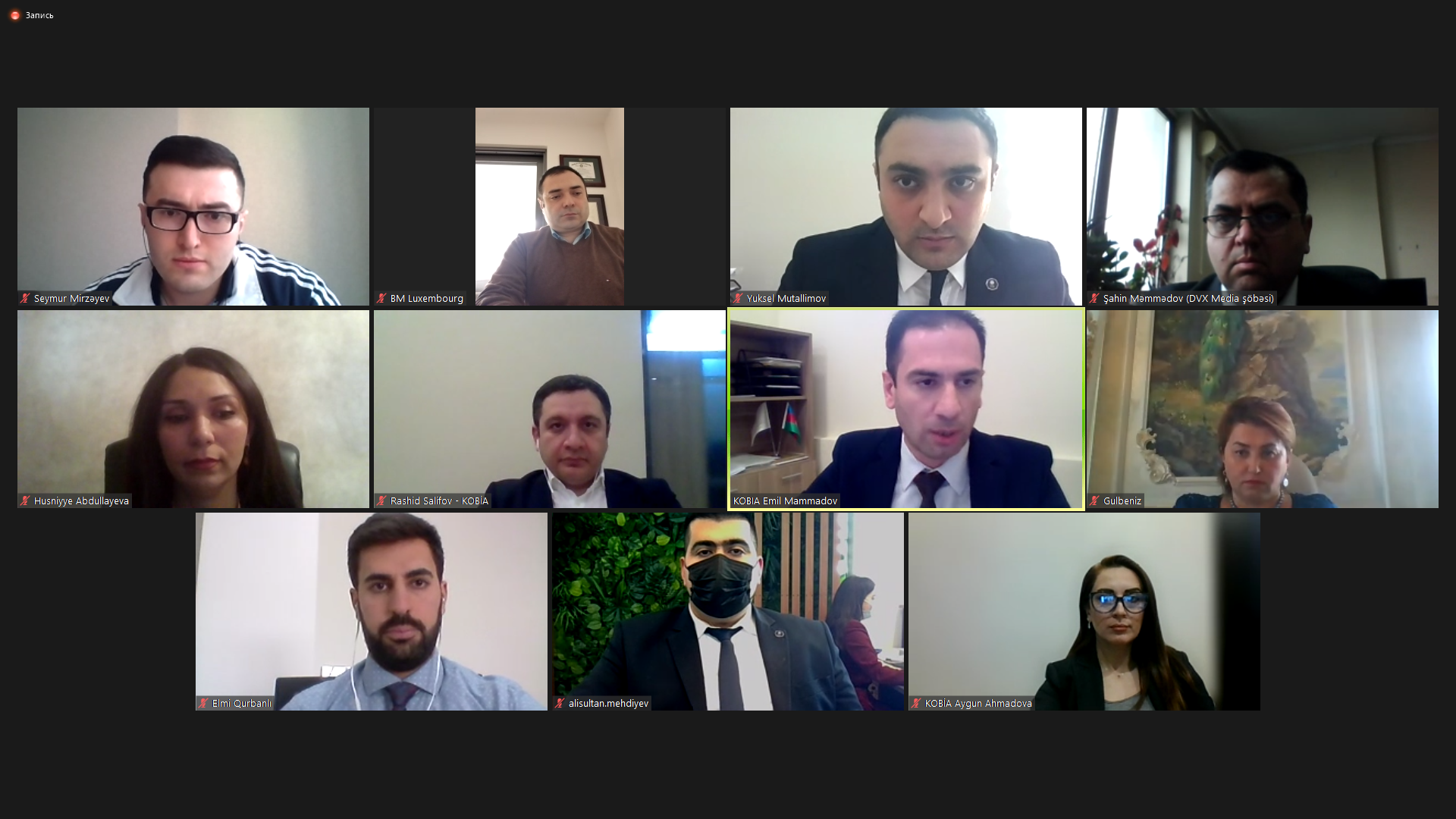 An online seminar was held on March 16, jointly arranged by the State Tax Service (STS) under the Ministry of Economy and the Small and Medium Business Development Agency (SMBDA).
The event dedicated to the use of electronic state registration was attended by startups, micro and small businesses, and those wishing to start their own business.
At the event, the Head of the STS Department Husniya Abdullayeva underlined the importance of modern registration systems created to promote entrepreneurship and start businesses and provided information on the measures taken by government agencies to electronify business. She noted that the online registration system was aimed at simplifying the procedure for starting a business, saving time, ensuring transparency, minimizing communication between an official and an entrepreneur, and improving citizens' satisfaction. In this system, registration documents are sent to the taxpayer's account online, and storing them on paper is not required.
Starting from the end of 2018, taxpayers are registered in a new manner (by IIN code and mobile phone number) in a single procedure (including the VAT registration and opening a bank account). When registering in a new manner, labor agreements are electronically entered into the electronic database of the Ministry of Labor and Social Protection of the Population without the need for an electronic signature; registration documents also circulate electronically. As a result, registration is completely simplified, no funds or documents are required to open a business, all information is collected in a single center, and registration data is immediately sent to the relevant state agencies. The legal framework and administration have also been improved to ensure the possibility of receiving registration documents sent to the user's account by all government agencies, banks, notaries, and other organizations. Thus, recent reforms in the field of registration have allowed electronifying the state registration of locally invested LLCs.
At the event, reforms in the relevant sphere, the canceled registration procedures, the state online registration of legal entities in a single procedure, and the electronic system and the rules for its use were clarified. Information was also provided on the benefits of the improved electronic application system and the rules for its use, a training video appropriate to the theme demonstrated, and the participants' questions answered.
Powered by Froala Editor