An SMB friend started operating in the Astara region
28.12.21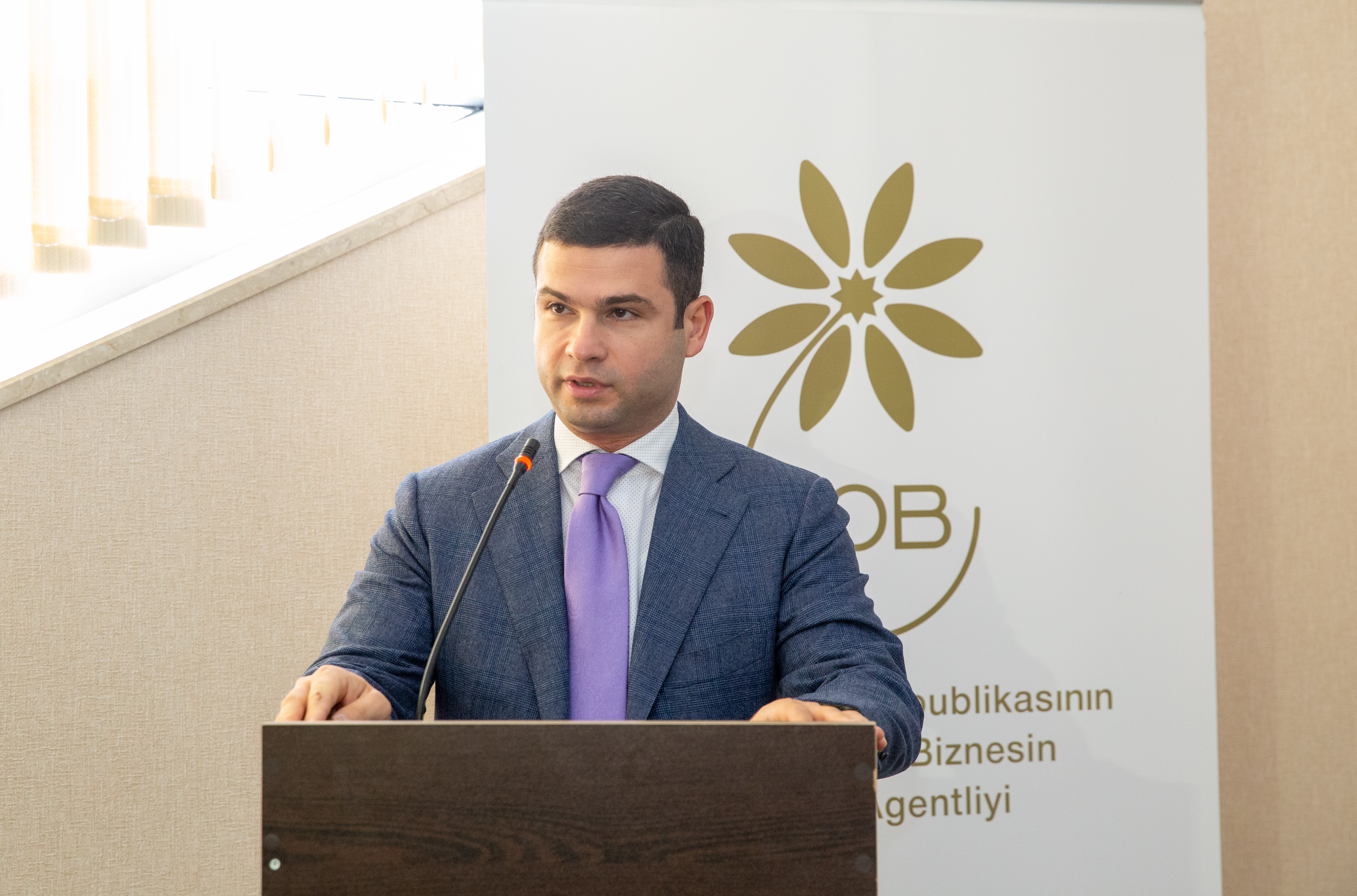 The SMB friend network of the Small and Medium Business Development Agency (SMBDA) is expanding, which provides support in creating new micro and small enterprises in the regions and developing SMBs operating there, protecting the entrepreneurs' interests, implementing their investment initiatives, and training.
An SMB friend. which is the 4th one in the Lankaran-Astara economic region, started operating in the Astara region. Thus, in the 4th year of SMBDA's activity, the SMB friend network covered 29 cities and regions, including Astara. On December 28, with the organization of SMBDA and the participation of the Astara Region Executive Power representatives, entrepreneurs, and the relevant agencies providing them with services, the SMB friend was presented to the business community.
Chairman of the SMBDA Board Orkhan Mammadov informed of the Agency's activities and the SMB friend mechanism. It was noted that micro, small, and medium businesses in Astara and nearby cities and regions can contact the SMB friend in connection with their business activities. The SMB friend will provide state support in creating new businesses and developing SMBs operating in the region, including the provision of SMBDA's services on the spot. Also, the SMB friend will protect the interests of business entities and solve their problems, as well as study the entrepreneurs' needs for development and their proposals through surveys.
Head of the Astara Region Executive Power Gazanfar Aghayev stressed that opening an SMB friend in Astara will contribute to the development of entrepreneurship and the creation of new businesses in the region.
At the event, films were demonstrated about the support and services provided by SMBDA to entrepreneurs and the SMB friend mechanism, as well as businessmen's questions were answered.
Then the event participants got acquainted with the conditions created in the SMB friend office located in the Astara Heydar Aliyev Center for the reception, provision of support and services to entrepreneurs. SMB volunteers will also be engaged in the SMB friend's work.
On the same day, SMBDA representatives got acquainted with the activity of the SMB Development Center (SMBDC) operating in the Bilasuvar region. Note that the Masalli-Jalilabad-Bilasuvar SMBDC is one of the SMB development centers operating in 21 cities and regions of the country. Like other SMBDCs, it performs pieces of training to raise the knowledge and awareness of entrepreneurs, startups, and those wishing to start their businesses in the appropriate region, provides consulting and other services. All services provided by CRMSBs are free of charge.
Powered by Froala Editor