Digitalizing SMBs has been discussed
10.06.21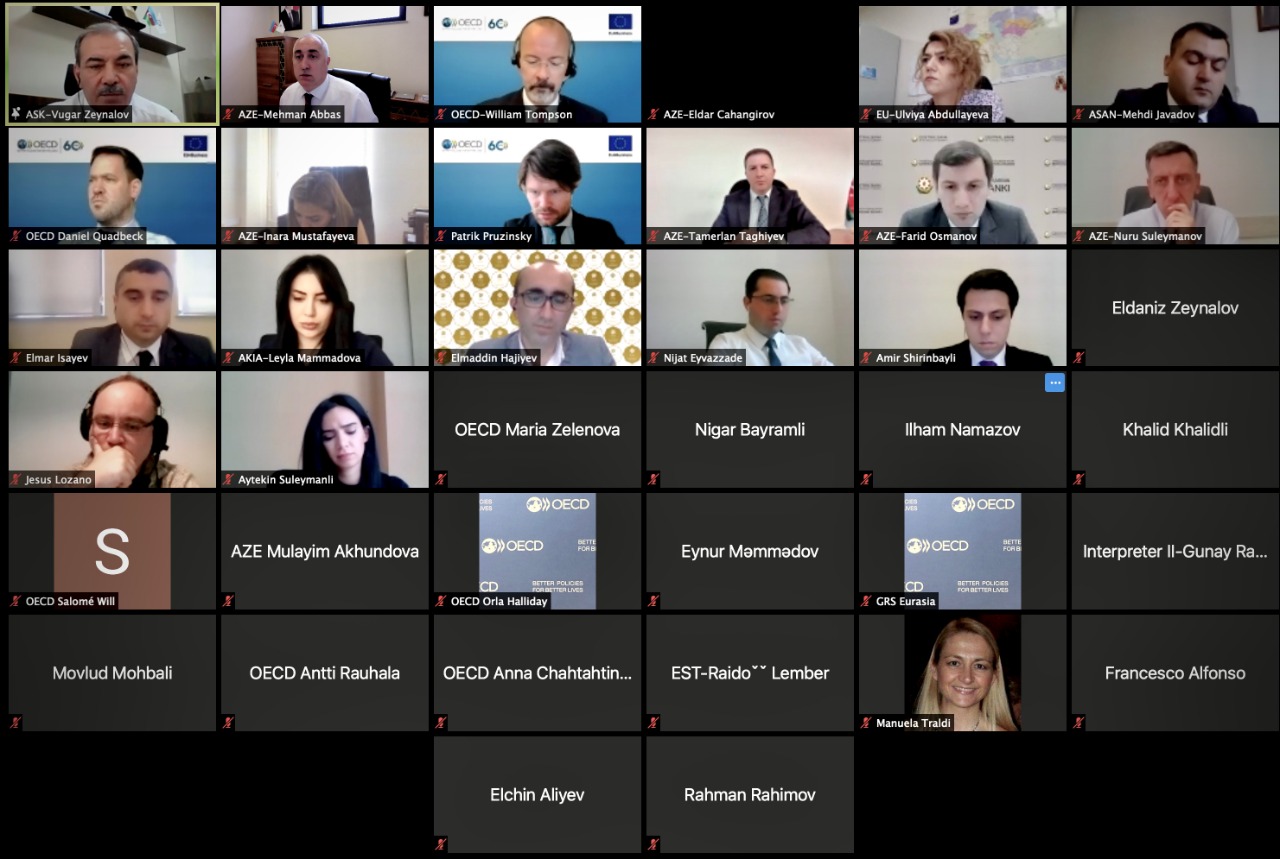 The first meeting of the Working Group created to implement the Economic Cooperation and Development Organization's (OECD) "Promoting digitalization of SMBs in Azerbaijan" project was held, arranged by the Small and Medium Business Development Agency (SMBDA).
The online meeting was attended by representatives of government agencies and organizations involved in developing and implementing the small and medium business digitalization policy in Azerbaijan, the European Union office in Azerbaijan, and the OECD, as well as international experts and specialists.
Along with the SMBDA, representatives of the Ministries of Economy, Agriculture, Transport, Communications, and High Technologies, the Central Bank of Azerbaijan, the State Agency for Public Service and Social Innovations, the State Statistics Committee, and the National Confederation of Entrepreneurs (Employers) spoke at the webinar about their organizations' strategic action programs for digitalizing SMBs, the measures taken, and challenges in this area. At the event, international experts made presentations on the best practices and approaches in supporting the digital transformation of SMBs. The online event has ended with discussions and a Q&A session.
The "Promoting digitalization of SMBs in Azerbaijan" project is being implemented by the Ministry of Economy and SMBDA with the financial support of the European Union as part of the OECD's "EU4Businsess" initiative. The project is aimed at promoting the digital transformation of SMBs in Azerbaijan to raise SMB competitiveness. Based on the project outcome, recommendations will be prepared for measures to be taken in Azerbaijan, considering the experience of the OECD countries.
Powered by Froala Editor