Domestic Market Research Was Performed for Businessmen in Various Sectors
28.04.21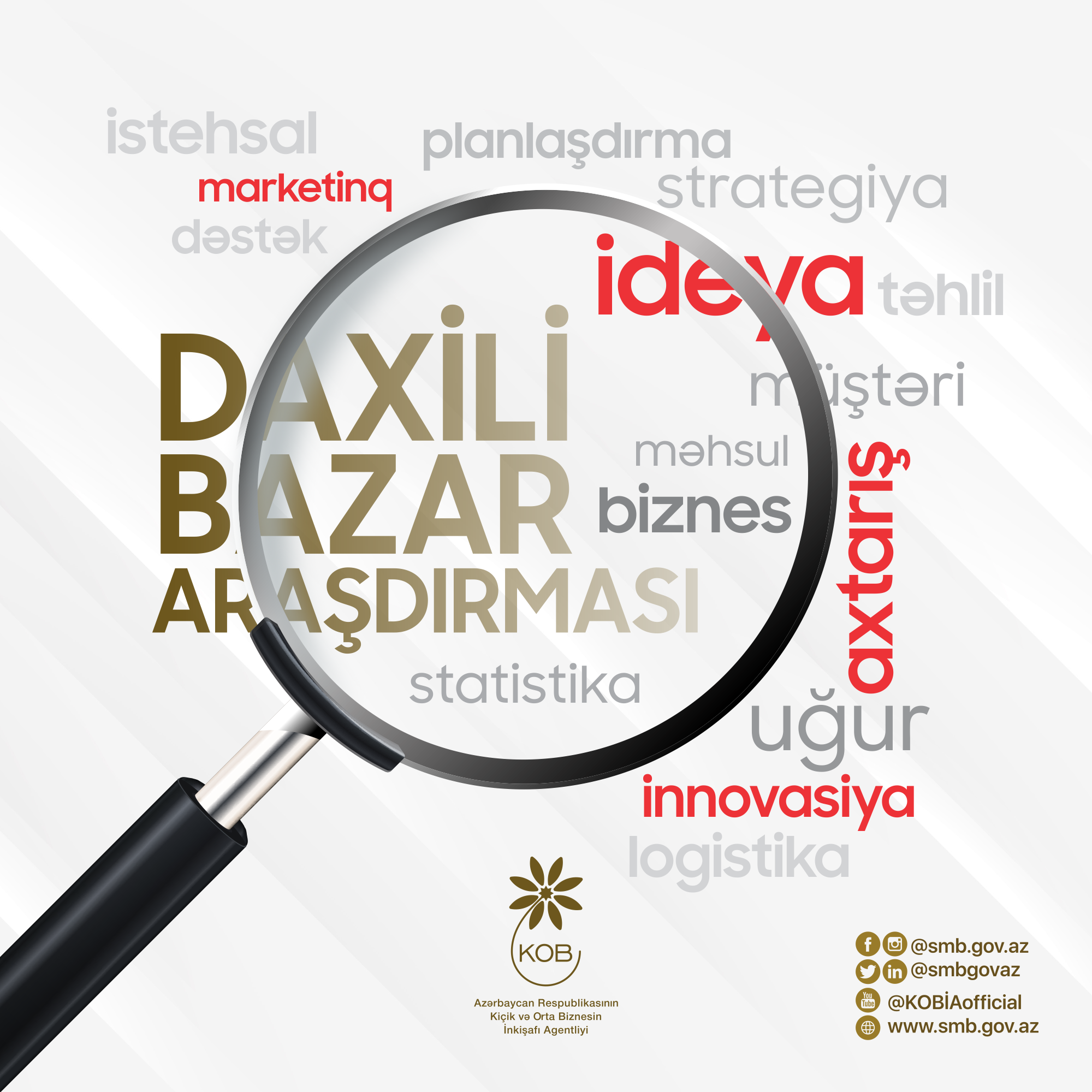 Research of the domestic market in various sectors was performed to support the creation of new products and services by micro, small, and medium businesses, and encourage competitive production.
The domestic market research initiated by the Small and Medium Business Development Agency (SMBDA) covers such areas as the production of paints, optical glasses, personal and corporate clothing, mobile refrigerated warehouses, containers for household waste, creation of a textile factory, advertising, and replacing oil in cars and trucks. Entrepreneurs wishing to start or expand their business in these areas can access appropriate domestic market research on the SMBDA website at: https://www.smb.gov.az/en/nav/market-research
Unlike the research performed based on the entrepreneurs' requests, the results of the market research initiated by the Agency are provided to the SMBs free of charge.
In 2021, at the Agency's initiative, it is planned to perform domestic market research in other areas.
It should be noted that the SMBDA provides information and financial support to micro, small, and medium businesses in performing domestic market research. The state covers 80 and 50 % of the cost of each domestic market research performed based on the requests from micro and small businesses, respectively. As part of this support mechanism, medium businesses can take advantage of free training, seminars, and information support. In general, the amount of financial support for one domestic market research is up to AZN 20,000.
The SMBs may request the performance of domestic market research by filling in the appropriate application form on the SMBDA website and submitting it to the Agency directly or in electronic form (info@smb.gov.az).
Powered by Froala Editor