EBRD allocates a loan of 4.2 million US dollars to the SMB entity of Azerbaijan
19.01.23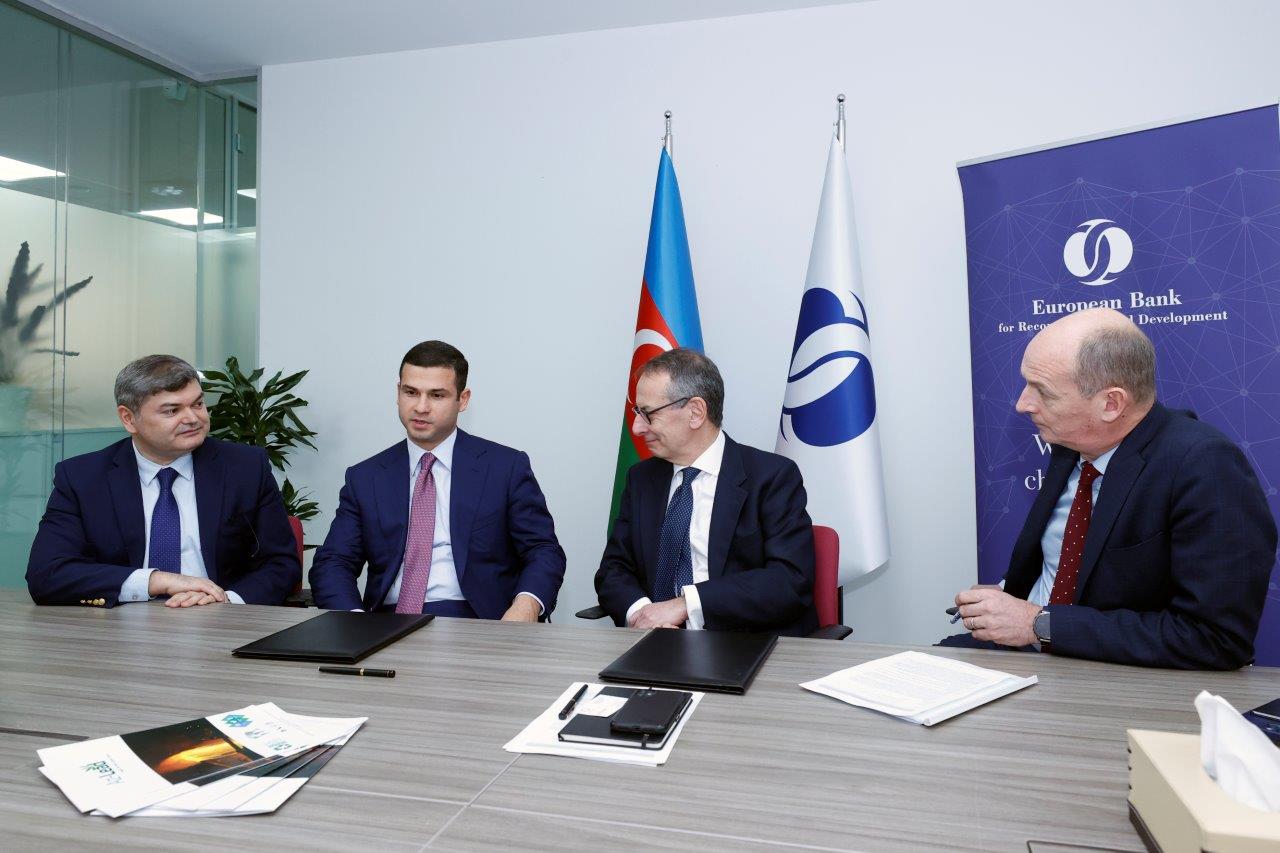 Orkhan Mammadov, the Chairman of the Board of the Small and Medium Business Development Agency (KOBİA), met with the delegation led by the vice president of the European Bank for Reconstruction and Development (EBRD), Mark Bouman, who was on a visit to our country. At the meeting, a discussion was made on the opportunities of facilitating access to financial resources of SMBs in our country, implementation of potential and joint projects in this field. Orkhan Mammadov stated that KOBİA renders support to local business entities in the field of access to existing financial resources and stimulating measures are taken.
The head of the Delegation of the European Union Representation to Azerbaijan, Ambassador Peter Mikhalko and the managing director of the Bank for Eastern Europe and the Caucasus, Matteo Patroni also took part at the meeting. As a part of the meeting, the relevant agreement document was signed by the EBRD on the allocation of a loan of 4.2 million US dollars to the SMB entity of Azerbaijan - Az-Lead.
The relevant funds will enable the company to increase its recycling and refining capacities, improve lead recovery rates, and enhance Az-Lead's monthly production from 500 tons to 800 tons and eventually over 1,000 tons. This, in turn, will enable the company to meet the growing demand for recycled lead in the automotive and renewable energy sectors. In addition to financing, the EBRD will provide support to the company in legal analysis, as well as environmental, social and governance sense, in line with international best practice for SMBs.
It is worth highlighting that Az-Lead was founded in 2014 and operates in Sumgait. The company produces secondary lead ingots and refined lead ingots by recycling end-of-service life lead-acid batteries. Az-Lead is the second largest producer of unrefined lead and the only producer of refined lead ingots. The company exports all lead based products. In December 2022, Az-Lead was awarded the "Dayag" award established by KOBİA in the nomination "Clean environment and green growth".
Powered by Froala Editor