League of the Business Women held
05.03.20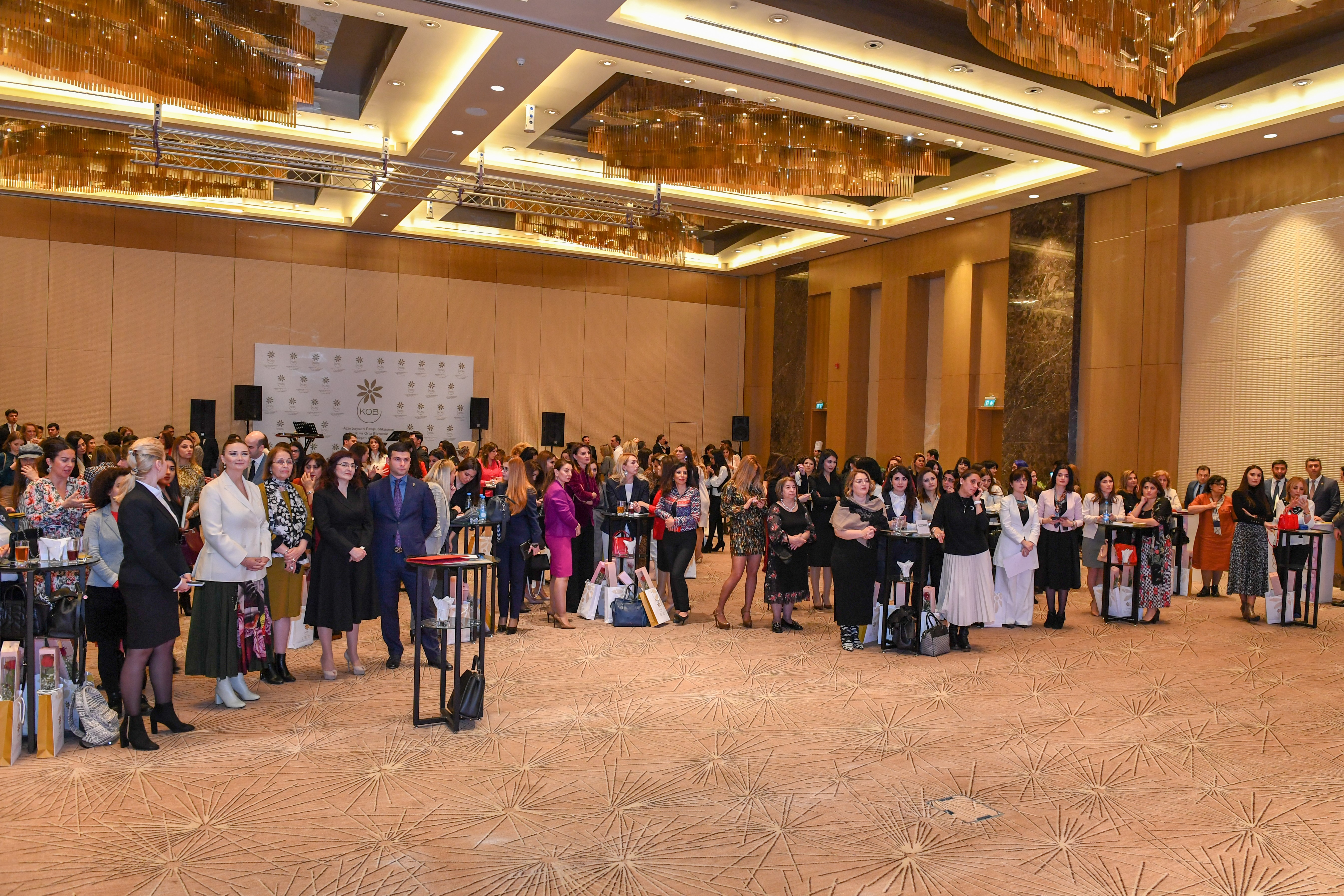 Small and Medium Business Development Agency (SMBDA) of the Republic of Azerbaijan organized "League of Business Women" with the participation of women entrepreneurs, who play an active role in the socio-political and economic life of Azerbaijan.
Speaking at the event, Sevinj Hasanova, Deputy Minister of Economy, highlighted the activities of women in the socio-political life of Azerbaijan, noted the role of female entrepreneurs in the growth of employment and the development of the private sector, and provided information on state support measures implemented in this field. The Deputy Minister emphasized the importance of further strengthening of state support for women entrepreneurs and increasing the interest of women in business activities, and congratulated women on the occasion of International Women's Day (March 8), and wished them success.
Orkhan Mammadov, Chairman of the Board of SMBDA, said that the Agency works closely with women who want to build their business and are engaged in entrepreneurship within activities aimed at developing small and medium businesses in the country, noted that women also benefit from the support and services of SMBDA.
During the event, Sadagat Gahramanova, Deputy Chairman of the State Committee for Family, Women and Children Affairs, Sakina Babayeva, Chairperson of the Association of Azerbaijan Women Entrepreneurship Development, MP Ganira Pashayeva, and businesswoman Rena Yuzbashi highlighted the active involvement of Azerbaijani women in all spheres and the role of women in the development of entrepreneurship and other fields.
At the event, women entrepreneurs were awarded as per various nominations, and the "Success Holders" films were shown on women building and expanding their businesses using SMBDA's support and services.
Powered by Froala Editor